The non-profit PixelHELPER Foundation is fighting against social ills with unusual means. Often projected by light projectors of moving cars from light art caricatures on international messages. This form of political protest has already been used against the surveillance projects of the NSA, arms deliveries to Saudi Arabia or for animal rights. Often, the participating artists use state-of-the-art technology and all the tools of satire to put problems in the focus of media coverage. The focus of our work is on human rights, in particular the release of political prisoners & states that violate the Geneva Convention on Human Rights. Undeterred by the noise of the world, we go our way, calm and secure, fearless in dangers, high goals in mind to protect the earth. The basic belief is that the principles of the French Revolution "freedom, brotherhood equality" are needed to fight against the repetition of political apathy. Our self-justice of the arts offers all possibilities for a lasting change within the society.
PixelHELPER has shared zombies without marginal contribution - supports Zombies Without Borders in Marrakech.
1 week ago
Zombies without borders
Jan Böhmermann has requested a breakfast board on Twitter with the sentence of the Federal Ministry for Home Affairs "There is only one master plan" We produced it in Morocco. We think that job creation & fight against malnutrition are the biggest factors in helping people from ...
5 days ago
Eyrie #Seehofer has his #Masterplan #Migration presented. Today we have the Horst am #Bundesinnenministerium visited. The breakfast board was up @JanBoehm desired on Twitter. You can bid on it #Charityauktion https://t.co/BCCSaGIGeW #RefugeesWelcome #Berlin https://t.co/TkrDsaw9wo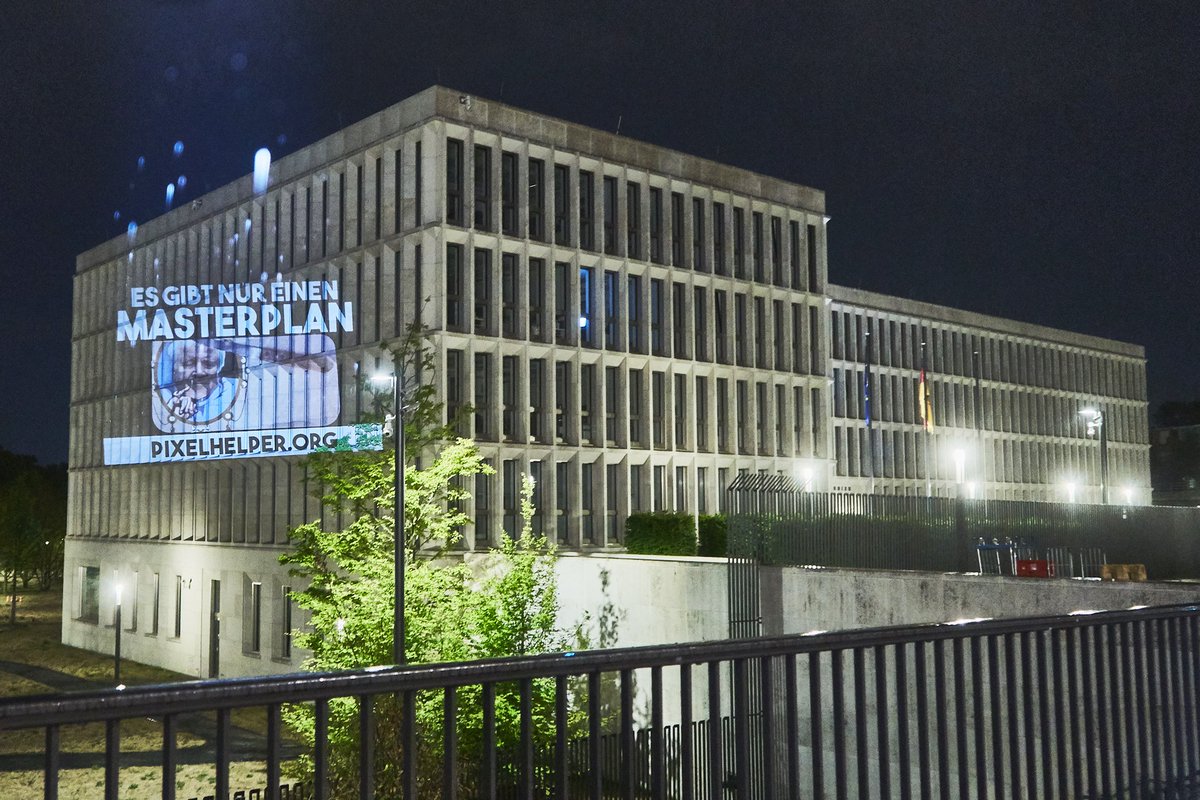 6 days ago
Während #Seehofer in #Berlin the migration
#Masterplan introduces, starts the #Ebay Auction @JanBoehm Wanted a breakfast board! In #Morocco became one of # refugees produced. #Charityauktion For #PixelHELPER #Humanity #RefugeesWelcome https://t.co/BCCSaGIGeW https://t.co/G5nmmUKaiK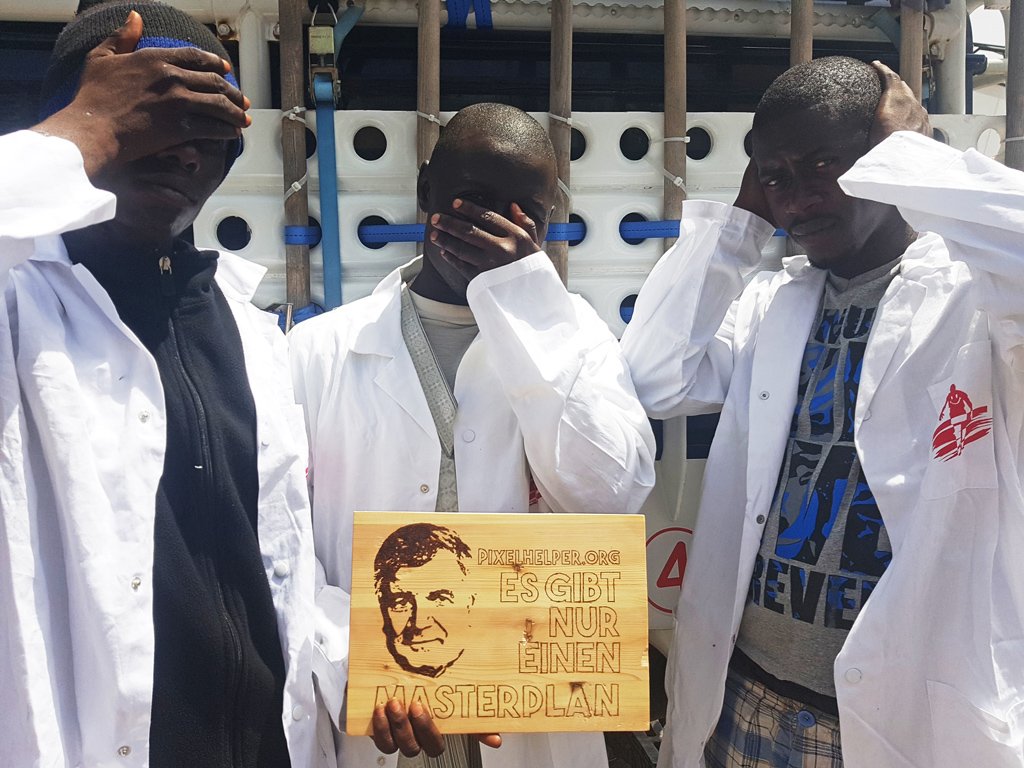 6 days ago
#Germany is #Waffenexport European champion. who #Weapons has to be exported #Refugees Each state of arms exports & thus wars supported must accommodate refugees. Support us https://t.co/qmFRJVIeeN paypal @PixelHELPER. Tv https://t.co/BPng42J17G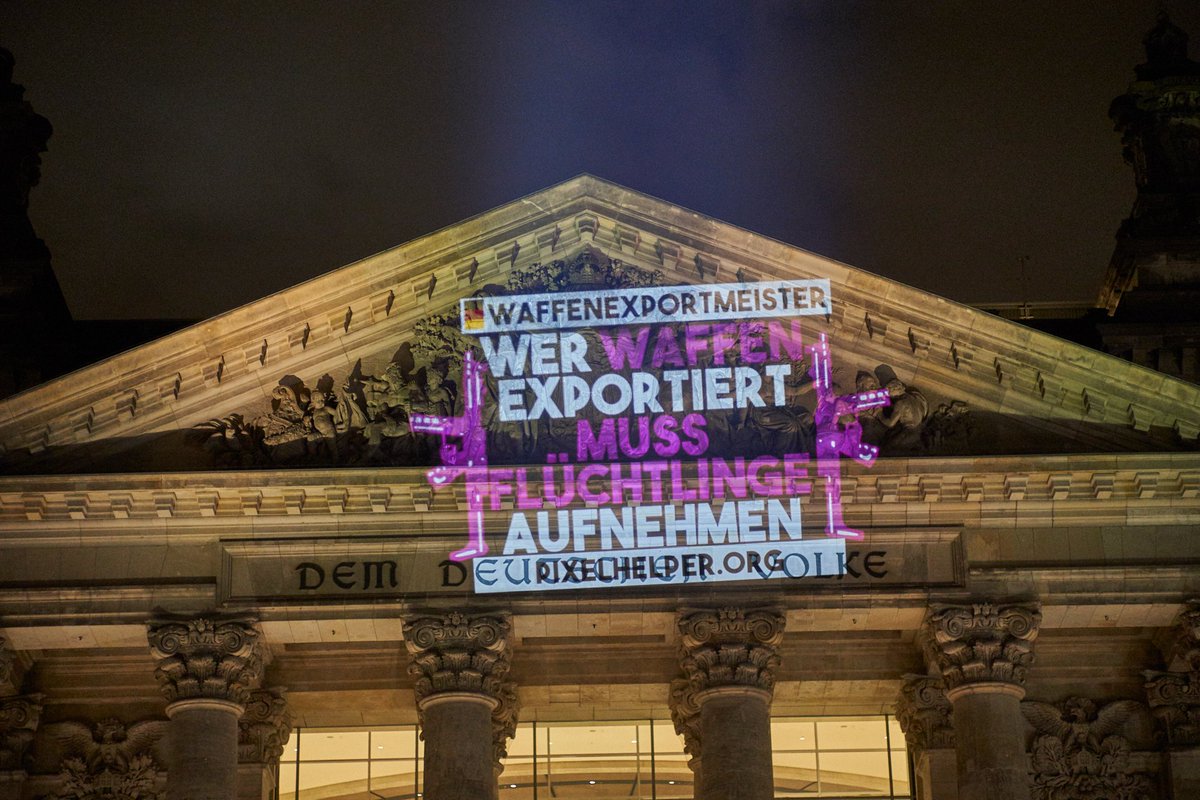 7 days ago
#Germany is #Waffenexport European champion. who #Weapons has to be exported #Refugees record, tape. The motive is beamed to a government building! Support us https://t.co/qmFRJVIeeN Paypal @PixelHELPER. Tv #SafePassage #RefugeesWelcome #lifeline #Seehofer #Seebruecke https://t.co/5juA96oDva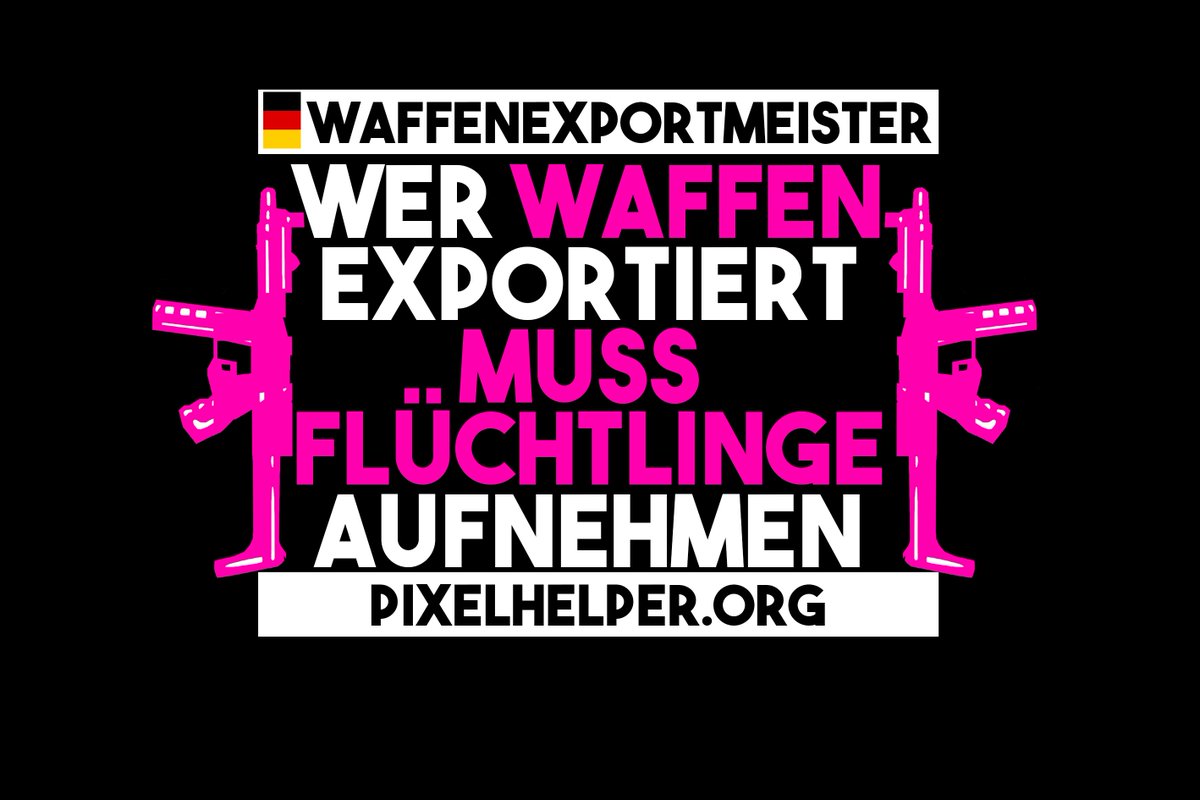 1 week ago
1 breakfast board, with the set of v. @BMI_Bund "There is only one master plan", has become @JanBoehm desired on Twitter #Lichtkunst am @BK_Amt #Seehofer ???????????? Please donate 1 € ???????? paypal @PixelHELPER.tv ✊ More info about #Livestream #Schwarmhilfe to: https://t.co/TEEBZv2QkC https://t.co/8AkFDao2i6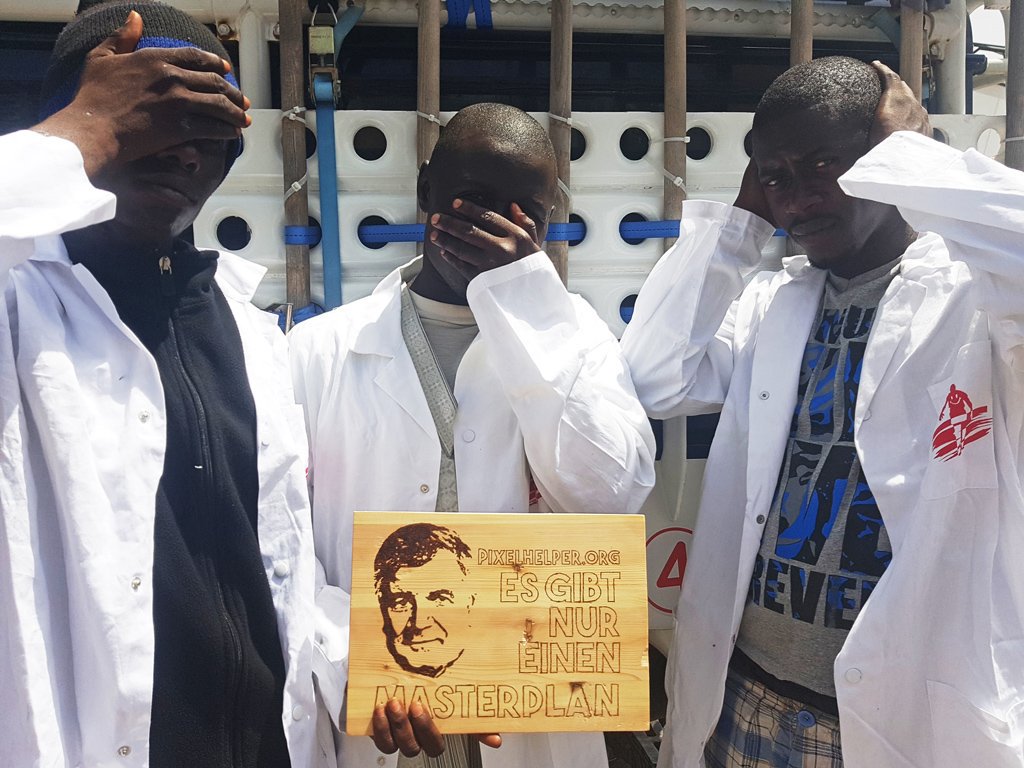 3 weeks ago
For six days, the Moroccan customs has committed our very dangerous flesh-gun. In contrast to the glutamate ammunition, heavy legumes and fortified potato corner ammunition are used for the goulash cannon. https://t.co/phxPy4RHMd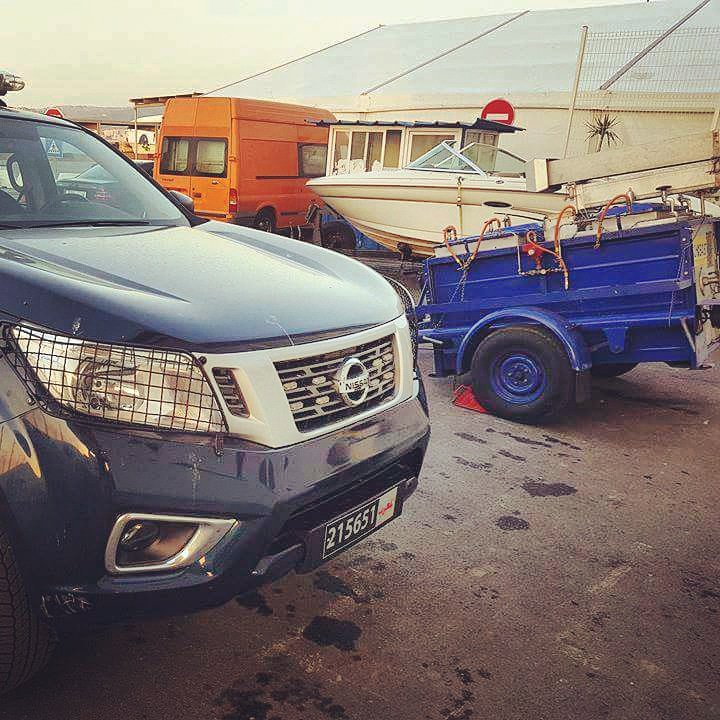 1 month ago
Projection lumineuse à l'ambassade du #maroc, in #Berlin, Entre 1930 et 2030, l ' #Afrique n'a pas cotoyé l'organization du coupe du monde de #soccer qu'une seule fois. nous soutenons l'organization de la coupe mondiale de football, pour l'année 2026, au Maroc. #Morocco2026 https://t.co/xzypoOcjxN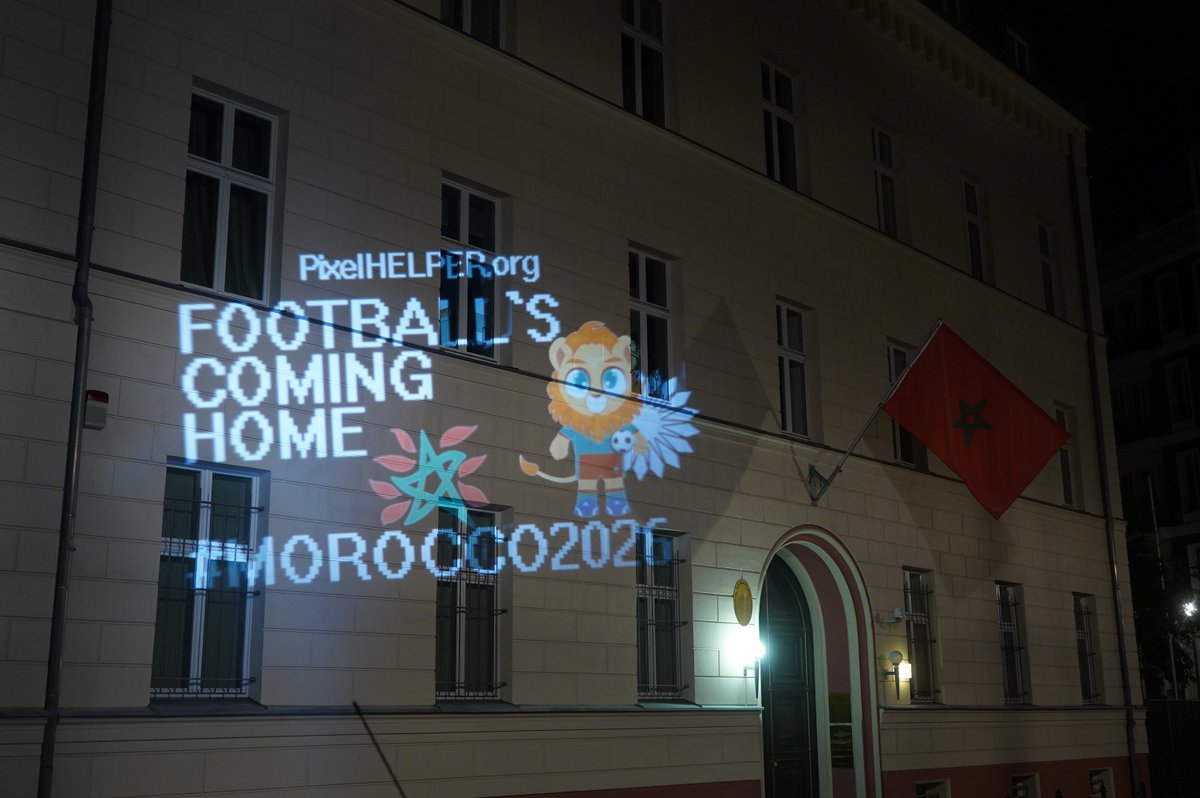 2 months ago
Light projection on the Mexican Embassy in Berlin. German & Polish cyclist shot & beheaded. The drug gang are in control of Mexico and are better than the military. The country is too uncertain for a football World Cup. Support the #Rebellion of Art ???? https://t.co/LdY2kcS5IU https://t.co/Z9xpuXaMJ0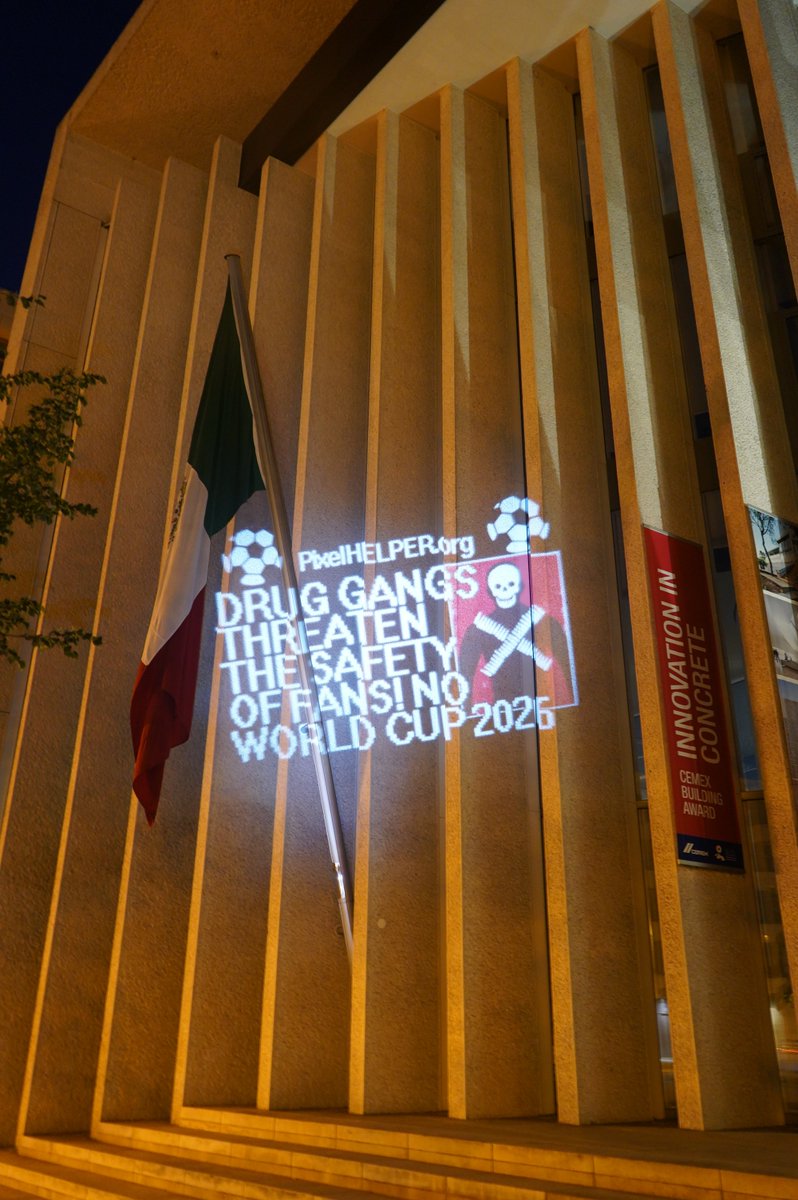 2 months ago
Projection lumière à l'ambassade américaine à Berlin. Nous ne nous voulions pas que la coupe du monde de football 2026 soit aux États-Unis, où tout le monde porte et utilise des armes. Le nombre de massacres est plus élevé, plus que dans un autre pays #FIFA #Morocco2026 @POTUS https://t.co/vKKDJh5rog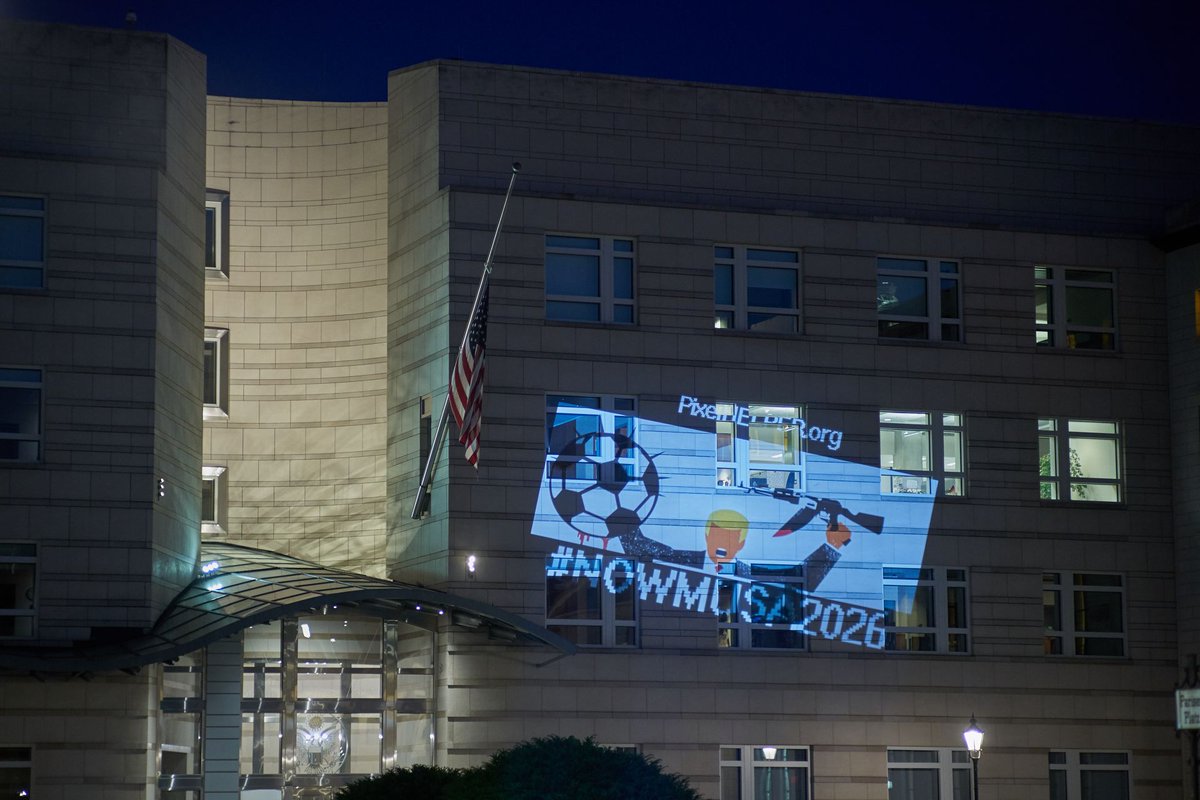 2 months ago
Light projection onto the # U.S. Embassy #Berlin (I.e. @realDonaldTrump @POTUS We don`t want the soccer #WorldCup2026 in the #UnitedStates, where everyone wears & uses #weapons, The number of school attacks is higher in no other country than in the US. Support ???? https://t.co/6RN21deAAI https://t.co/4OAqxtYBZw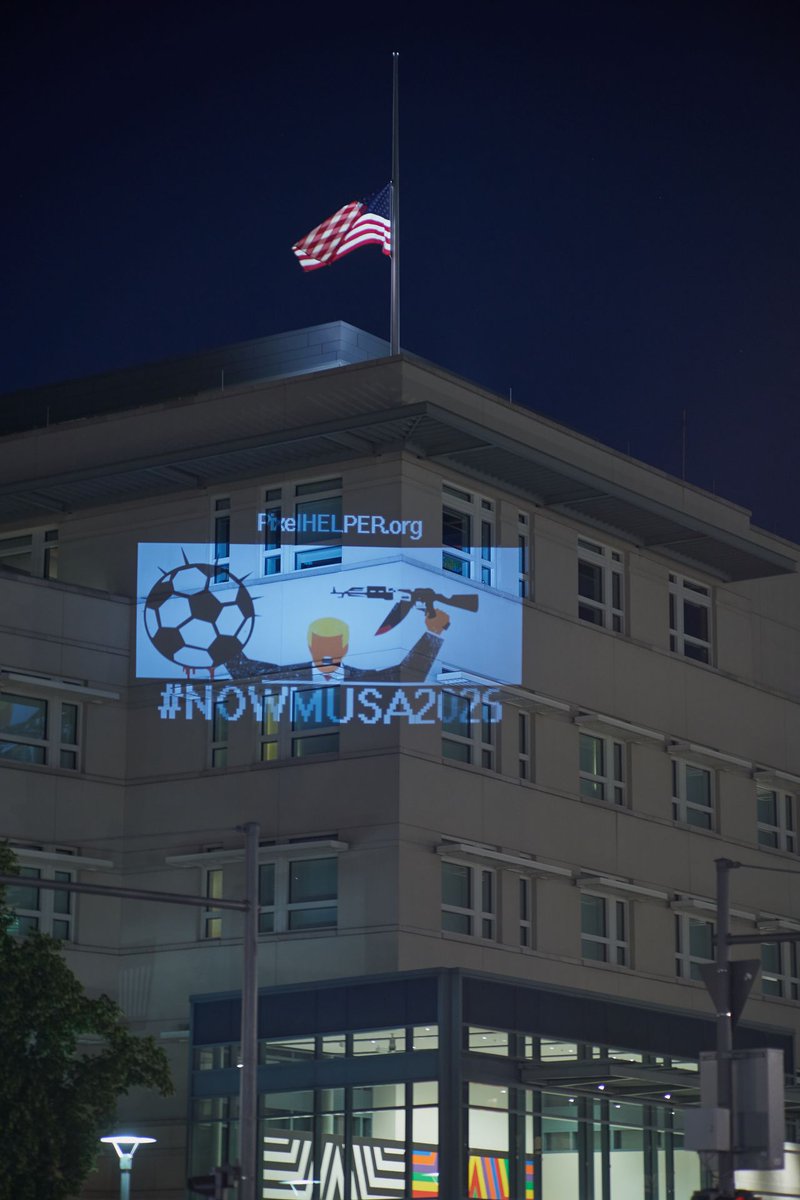 2 months ago
We demand the release of #freeAfganMukhtarli Since 2015, he lived in exile in Tbilisi, the capital of #Georgia, where he was abducted on 29 May 2017 & arrested a day later in # Azerbaijan, Despite international protests, he was sentenced on 12 Jan. 2018 to a 6-year prison sentence https://t.co/4n9VvG1SJj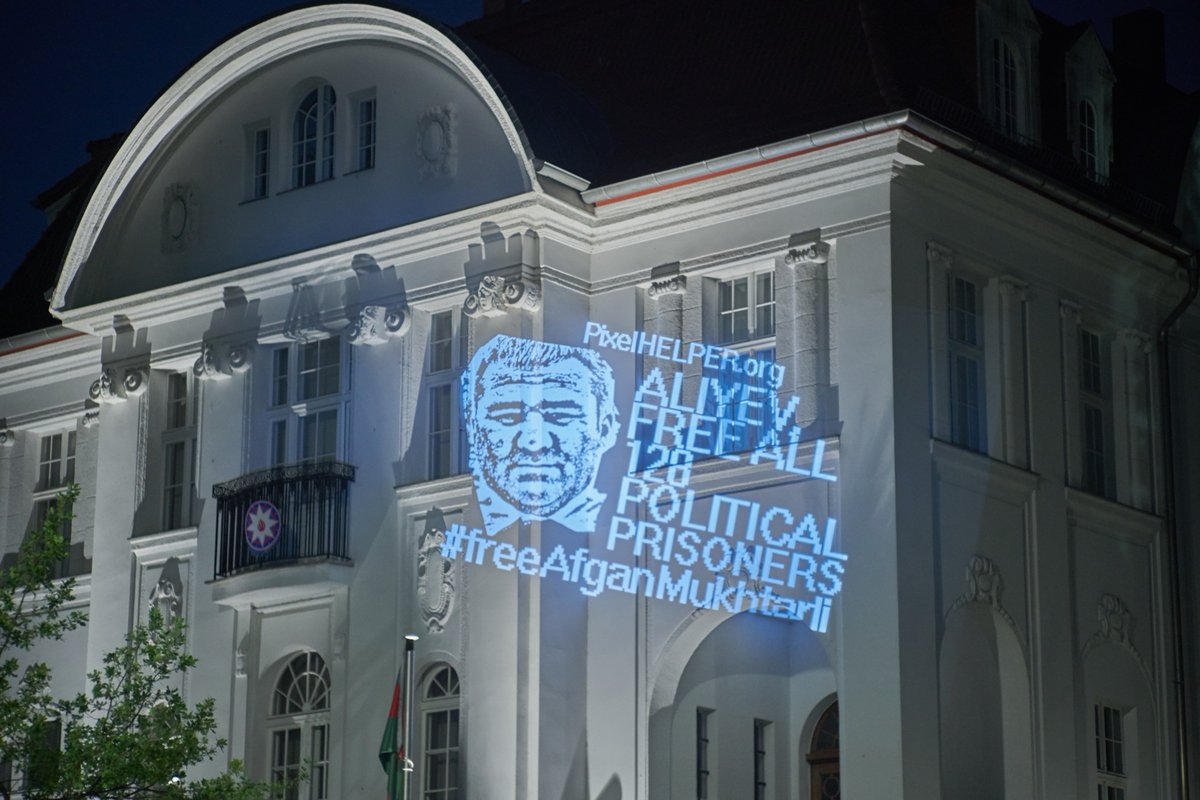 2 months ago
A light projection with the juxtaposition of Adolf #Hitler and #Erdogan symbolizes the terrible crimes against humanity that make up Erdogan's politics. # Abusive criticism #Kunstfreiheit #Kurden ???? ❤ https://t.co/qmFRJVIeeN #Erdogan https://t.co/vDsni1ZwDg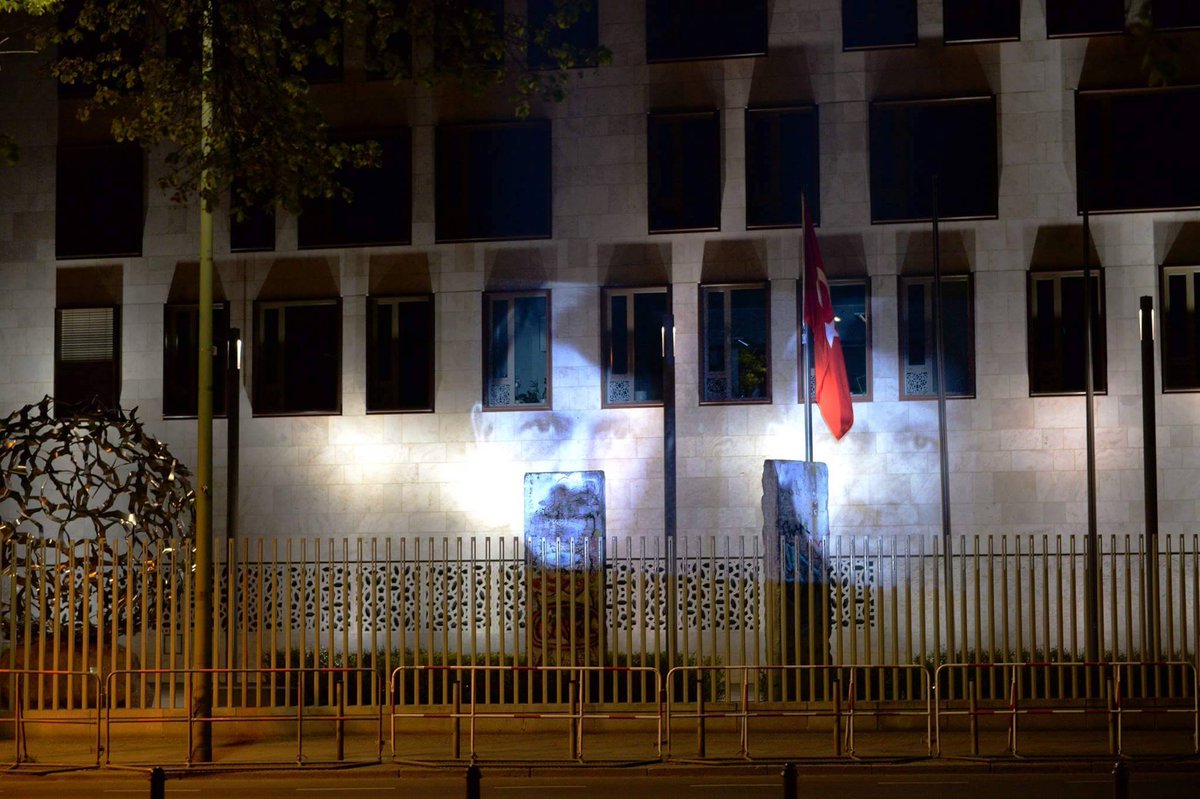 3 months ago
To counter #Waffenexporte wants to demonstrate itself @PixelHELPER 1 armor of the British Army grow. The vehicle is demilitarized & has all the papers for Germany. Support us here: https://t.co/qmFRJVIeeN or on Facebook: https://t.co/Tl15NzwVvI #War #Peace https://t.co/tmXOCYXuIN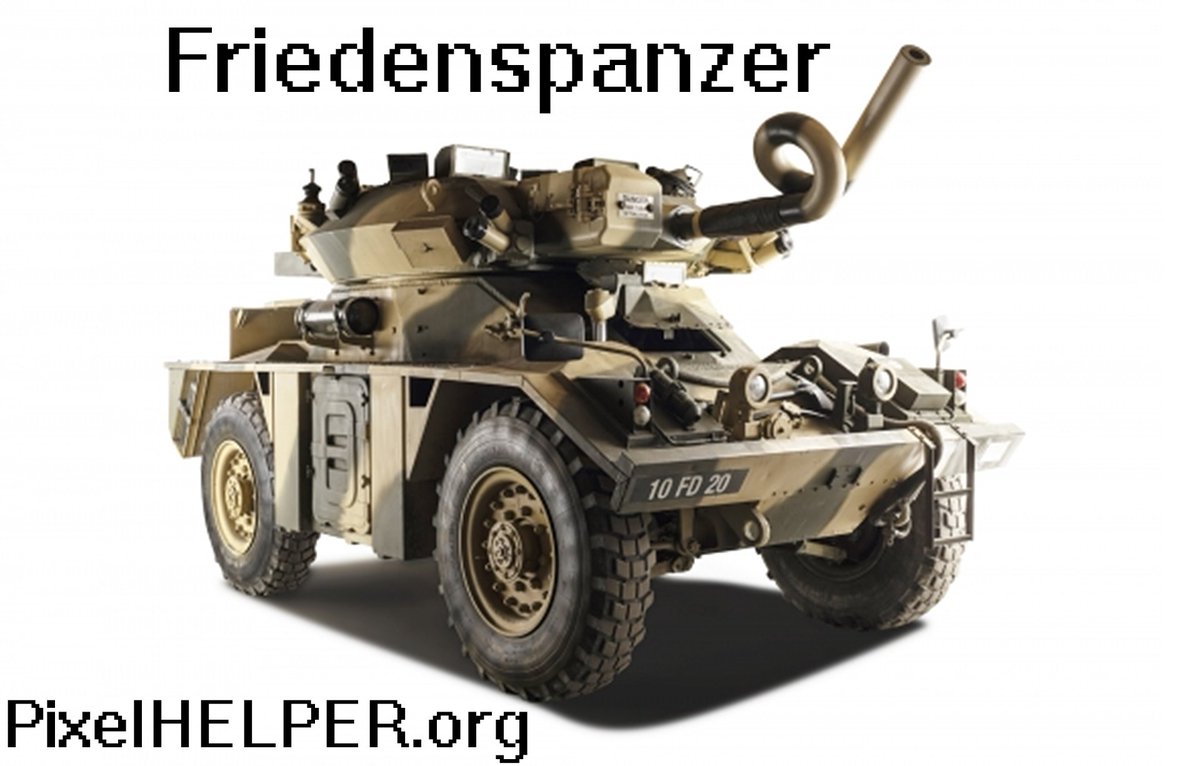 3 months ago
Tea #BlackDeath killed 200 million people in Europe between 1346 & 1353. A medical expert has warned that the plague, which has already killed hundreds of people every year #madagascar could mutate & become untreatable. we need @ZombieswBorders @jack & #periscope 2 solve it! https://t.co/ettElE11H6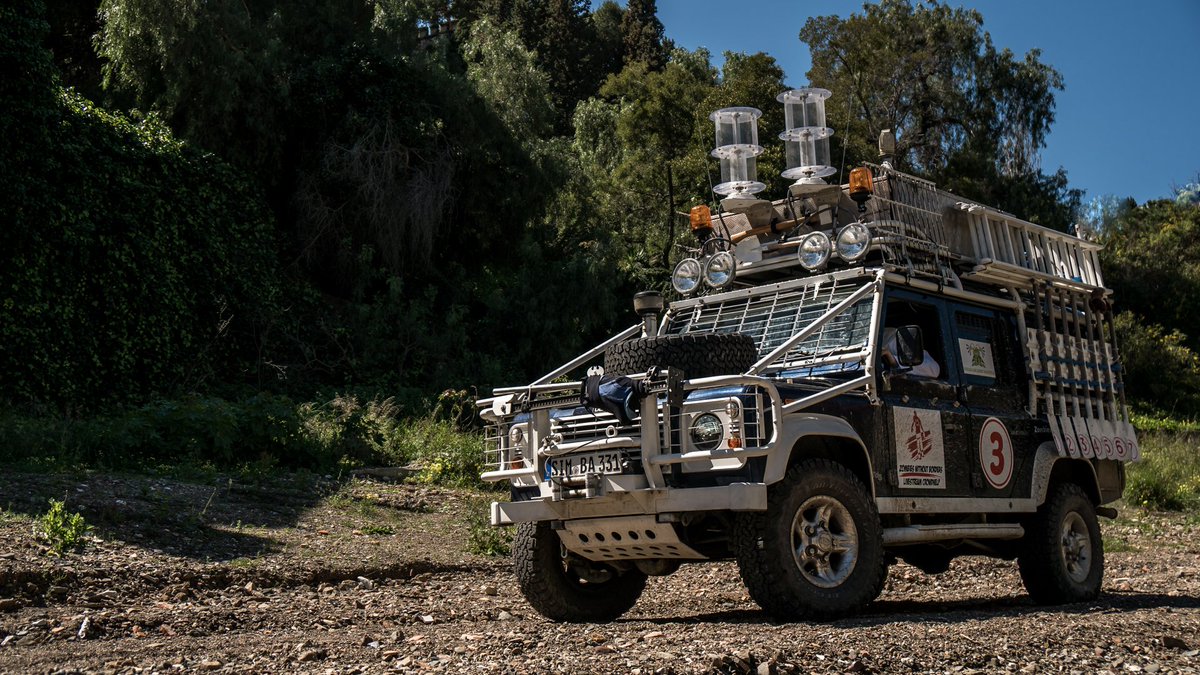 3 months ago
#SaudiArabia may Build rifles from German manufacturer Heckler & Koch for their own use. Sheikhs pass their weapons on. Put the @HK_Firearms Weapons in the asses of dictators ♥ ️ ???? https://t.co/ohWx0i5gy4 https://t.co/oqa2i8W7s4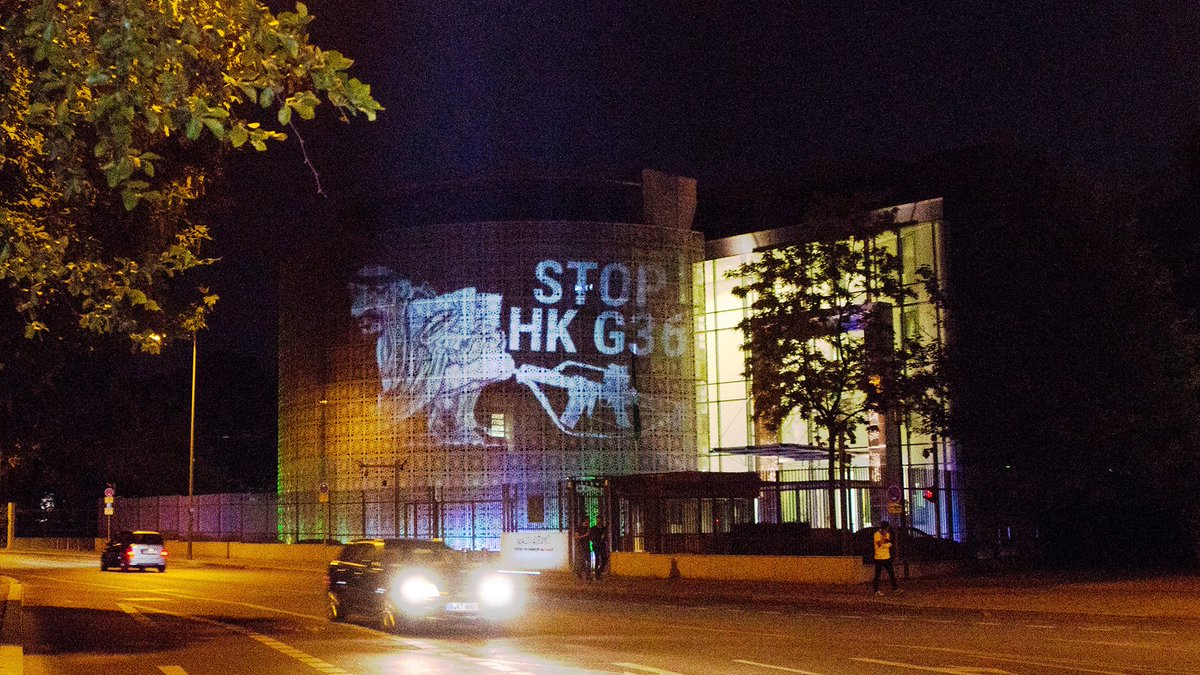 3 months ago
Please retweet.We demand the release of Princess Latifa, out of the arms of the malicious @HHShkMohd Lightprojection German Chancellery.The #UAE & #India wants to pay a high price for the criminal kidnapping #FreeLatifa #HelpLatifa #Latifa #Super Mario support https://t.co/CD5GZl0lKn https://t.co/upbm7dopoV
3 months ago
Regime change! #Democracy Support @PixelHELPER forum #rebellion We demand the release of Princess Latifa, out of the arms of the malicious @HHShkMohd Lightprojection Embassy UAE #Berlin #FreeLatifa #HelpLatifa #Latifa support https://t.co/CD5GZl0lKn https://t.co/CSMG86gD8x
3 months ago
Please retweet.We demand the release of Princess Latifa, out of the arms of the malicious @HHShkMohd Lightprojection German Chancellery.The #UAE & #India wants to pay a high price for the criminal kidnapping #FreeLatifa #HelpLatifa #Latifa #Super Mario support https://t.co/CD5GZl0lKn https://t.co/6EQmBtIux4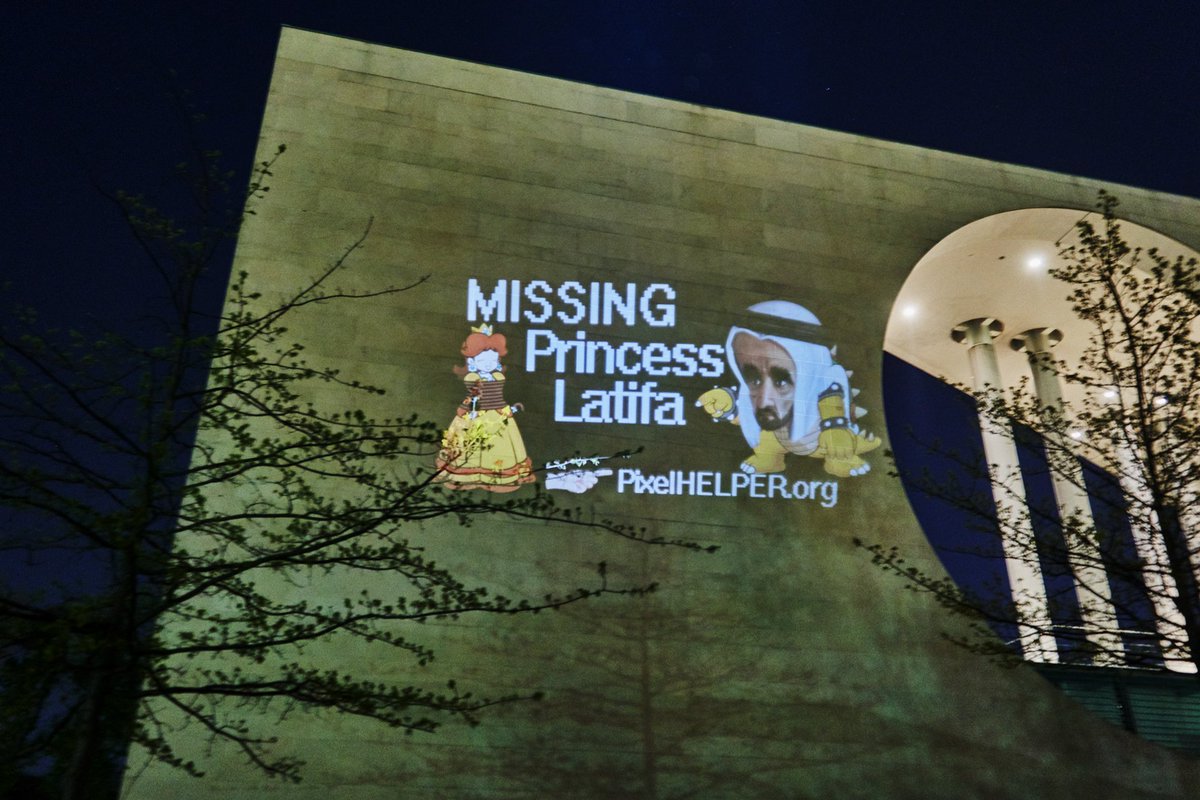 3 months ago
The photos come from Vienna, from the Turkish religious authority #ATIB, which also runs kindergartens. The children forced to reenact the battle of Çanakkale, a carnage that the Turks had won and which is now glorified by # Erdoğan ♥ ️ ???? https://t.co/z0kGqPsEqA https://t.co/8wIZsC0z9l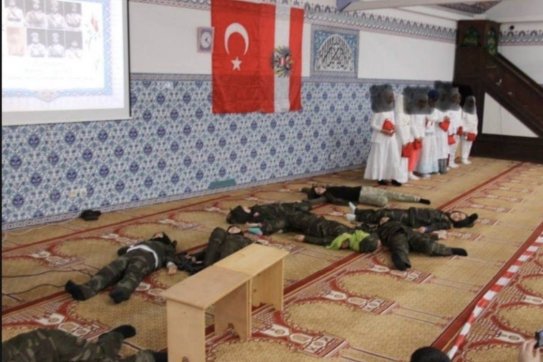 3 months ago
We use @Google #Adgrants 2 was 4 humanrights in #Turkey After we do #Adword attacks against #Erdogan # Google close our Adwords account & demand to delete 30000 keywords against #Dictators now we can only use it in Europe.Show on the long arm of Erdogan https://t.co/z0kGqPsEqA https://t.co/gASESvm4Om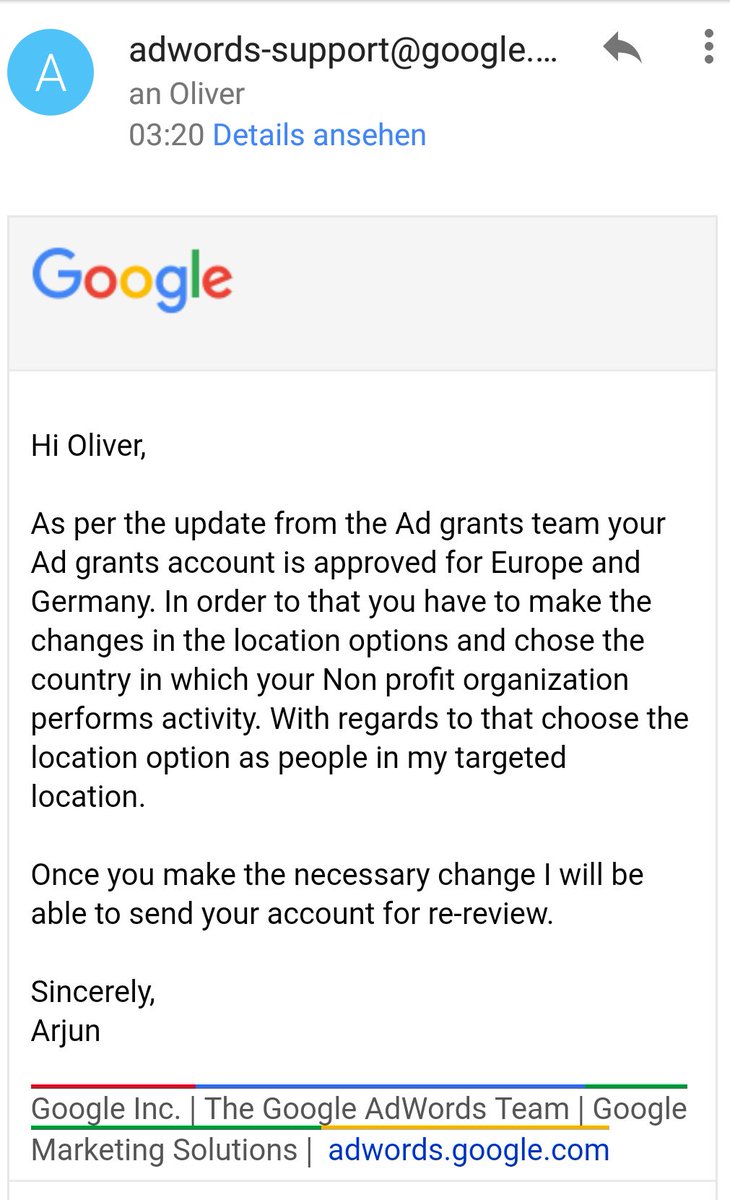 3 months ago
Does not start 3. #Weltkrieg #Banksy #Friedenstaube, With a light projection on the @USBotschaft & @RusBotschaft in #Berlin protested #PixelHELPER against the Syrian war. #Banksy #KeinHass #No fear #StellDirVorEsIstKriegUndKeinerGehtHin https://t.co/qmFRJVIeeN https://t.co/mlwsUHqlzw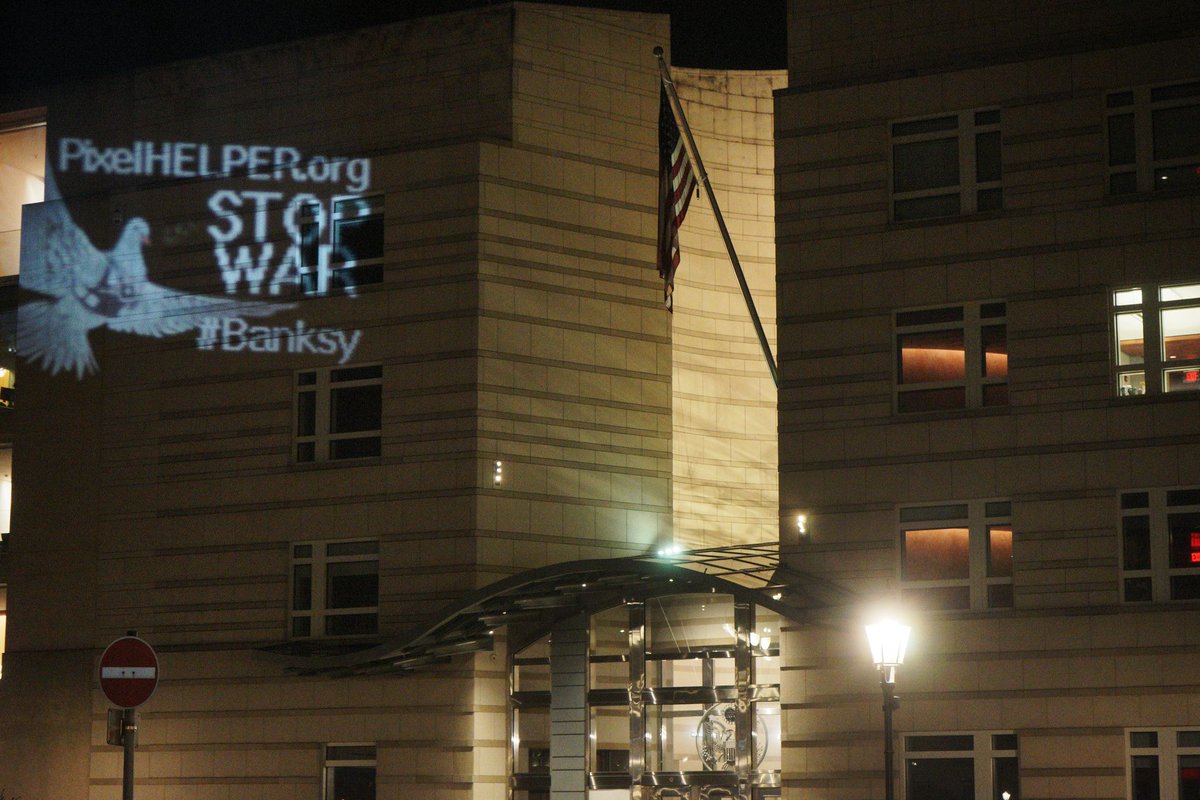 3 months ago
Former Federal Minister of the Interior Otto Schily finds the campaigns of the #PixelHELPER against surveillance lt. @SPIEGELONLINE anti-American & adventurous. More information: https://t.co/rxoeWW9C0T supports us: https://t.co/qmFRJVIeeN #Prism #NSA #BND #Verfassungsschutz #Stasi https://t.co/e7vwnrWpkw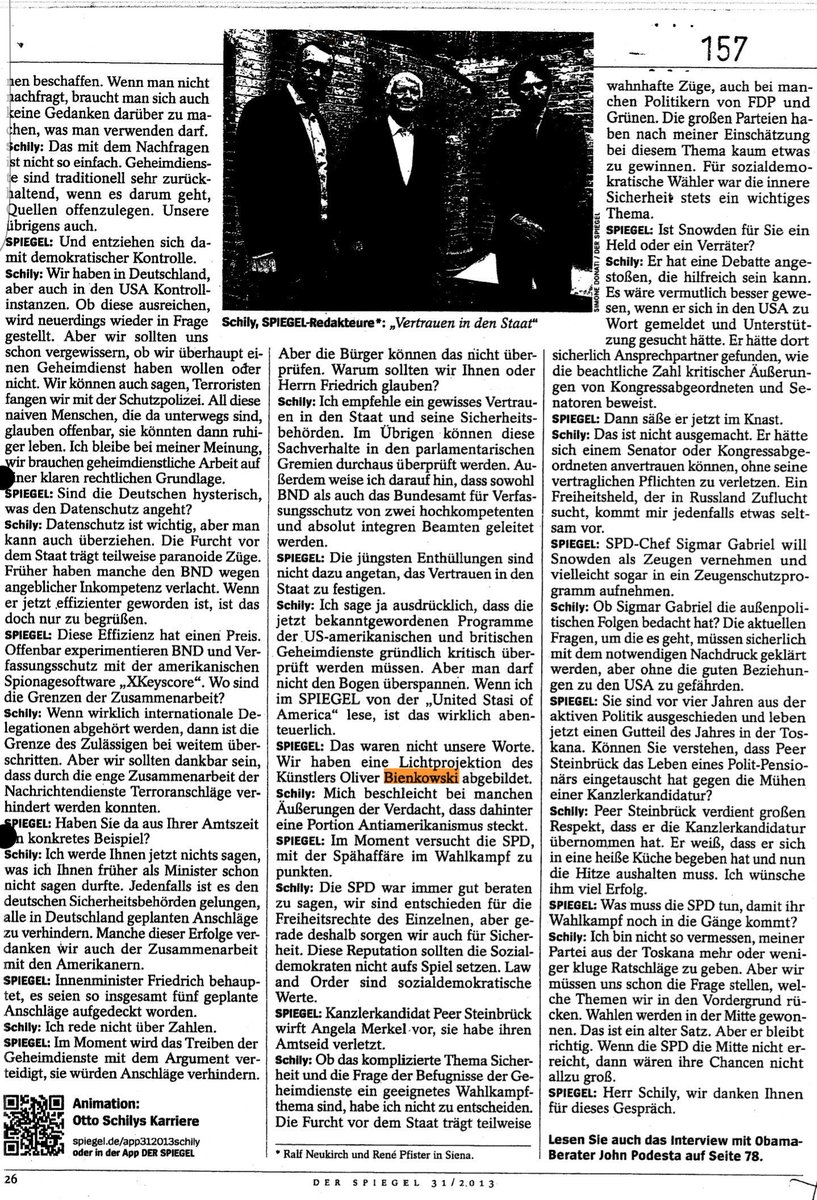 3 months ago
anti- #ISIS campaign #Daesh #Bank Projection Art Activists Take Aim at #SaudiArabia & protest to fight was terror backers & propaganda. please support us: https://t.co/z0kGqPsEqA @KingSalmanEn @KingSalman #SaudiBarbaria #HumanRights #Weaponexport #War #Yemen @RheinmetallAG #Berlin https://t.co/WJgOW6Nz3E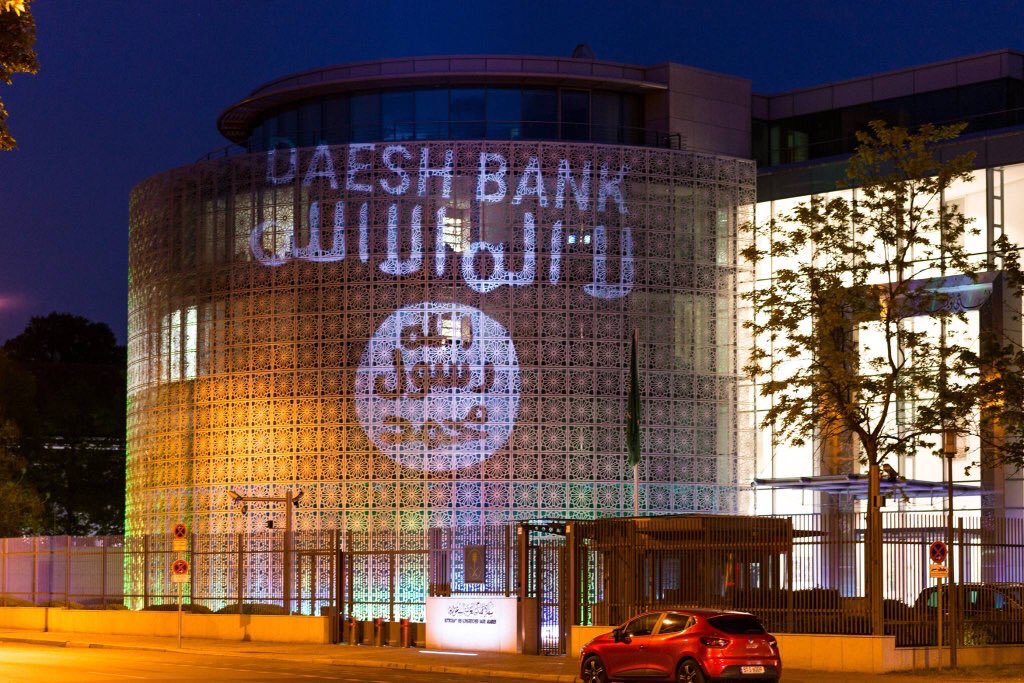 3 months ago
"Halo i bims, 1 Dictator" Hello i am, a dictator #MohammadbinSalman #AlSaud Light projection on the message of #Saudi Arabia in Berlin #vong against European arms shipments #SaudiaArabia #Yemen #Waffenexporte #MbS plz RT! Support us https://t.co/qmFRJVIeeN https://t.co/FFdu0mvcmC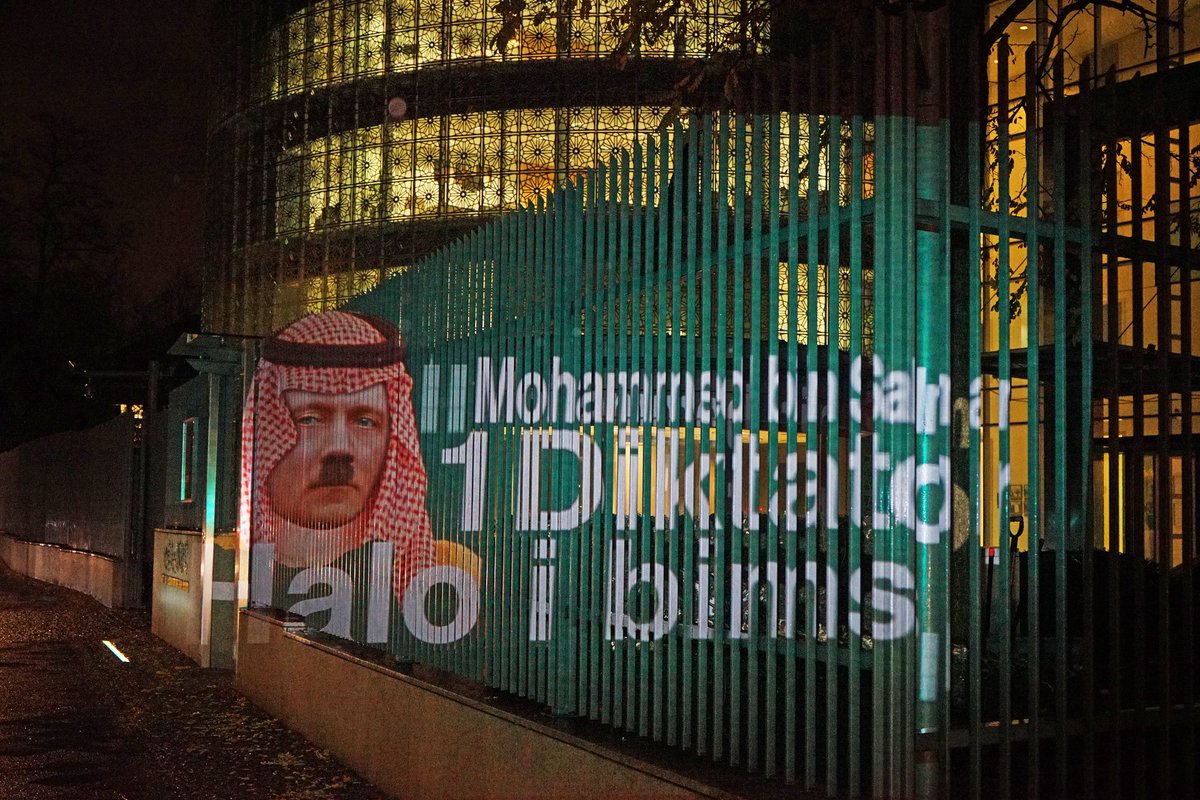 3 months ago
#lightart caricatures for #Berlin in demand the immediate stop of all warfare in # Syria, The involved countries should be aware of their responsibility to our planet. Don`t start world was III

Donate Rebels! https://t.co/z0kGqPsEqA
paypal @PixelHELPER.tv thx to #Banksy #StopWAR https://t.co/BypcRtOt1p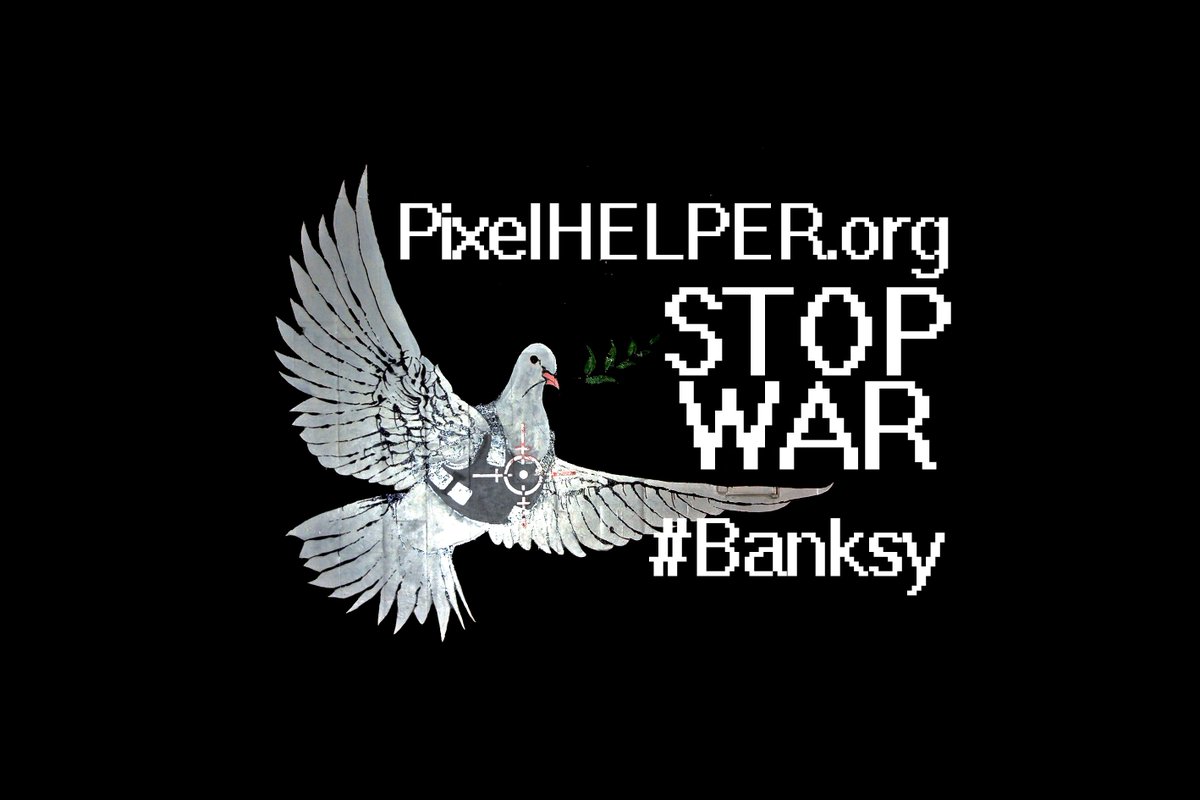 3 months ago
We ❤️ @Twitter @paraga @leslieberland @kayvz @derella @jack @brucefalck @vijaya @mrdonut @gracie @nedsegal light Projections #Twitter #HumanRights we tweet because nobody list. #PixelHELPER https://t.co/z0kGqPsEqA https://t.co/XJJB3pVBDU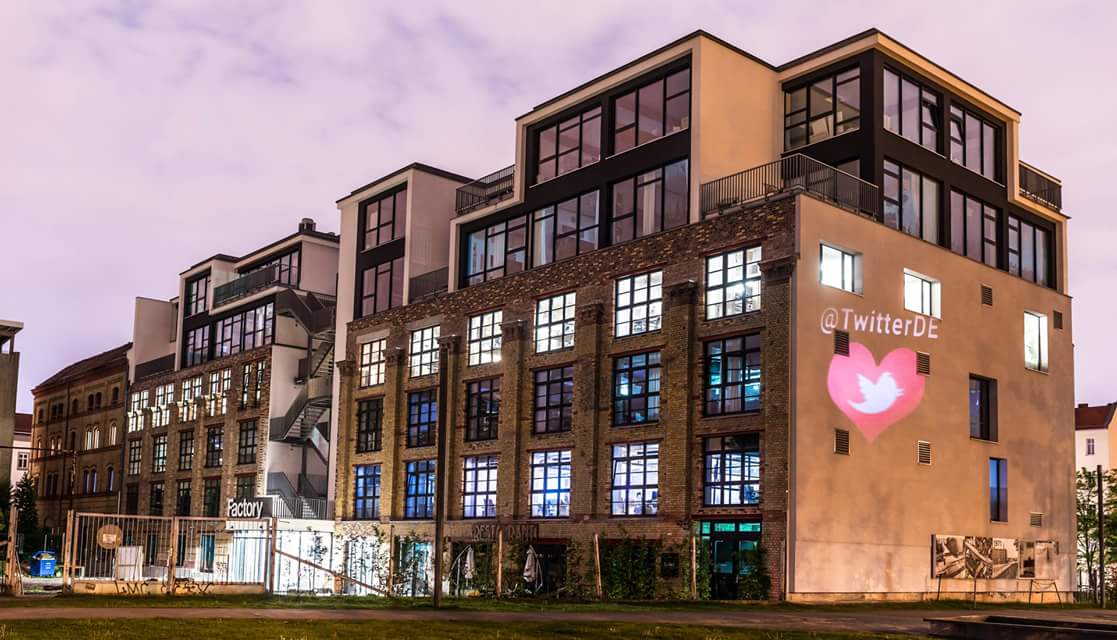 3 months ago
Haste shit on the foot, fuck shit on the foot! #AndreasBrehme Light projection on the message of #Qatar in #Berlin 1,8 million "modern slaves" build the World Cup stadiums in Qatar Markus #Lanz had the quote just in @ZDF #ZDF mentioned. sharing is caring https://t.co/qmFRJVIeeN https://t.co/aUjmTrPUUM
3 months ago
We shine because
nobody list.
#HumanRights #PixelHELPER
sharing is caring
https://t.co/z0kGqPsEqA https://t.co/zEbAC7unzb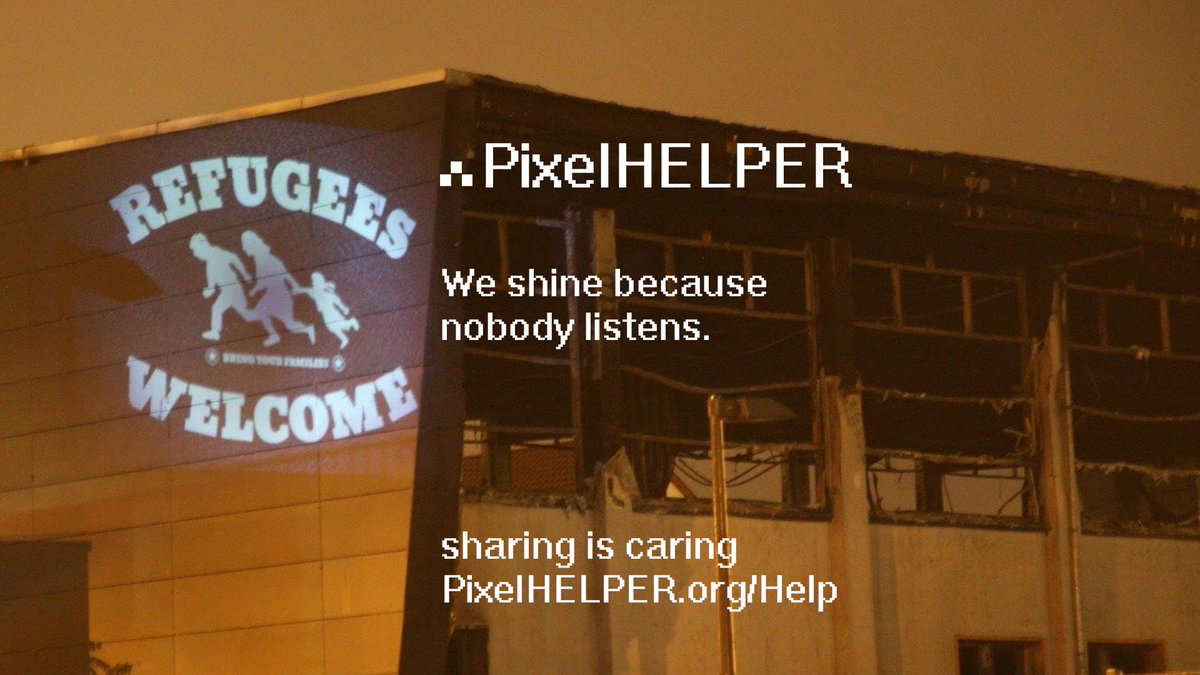 3 months ago
With 500 € donations to the @KRLS In the campaign, we implemented 15 light projections at the Federal Chancellery, Prison, Embassy & Foreign Office so that we were not able to cover our costs. More light projections for #Katalonien do not work without donations https://t.co/qmFRJVIeeN https://t.co/QXgwTJzPpe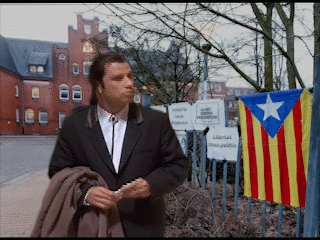 3 months ago
#PixelHELPER & @Ministry of Foreign Affair welcome @KRLS in #Berlin with a light projection we wish the elected president of #Katalonien a good time in #Germany #Estelada We collect for new light projections: https://t.co/qmFRJVIeeN ???? 1 € ???????? Paypal @PixelHELPER. Tv https://t.co/tf7o8WWgYc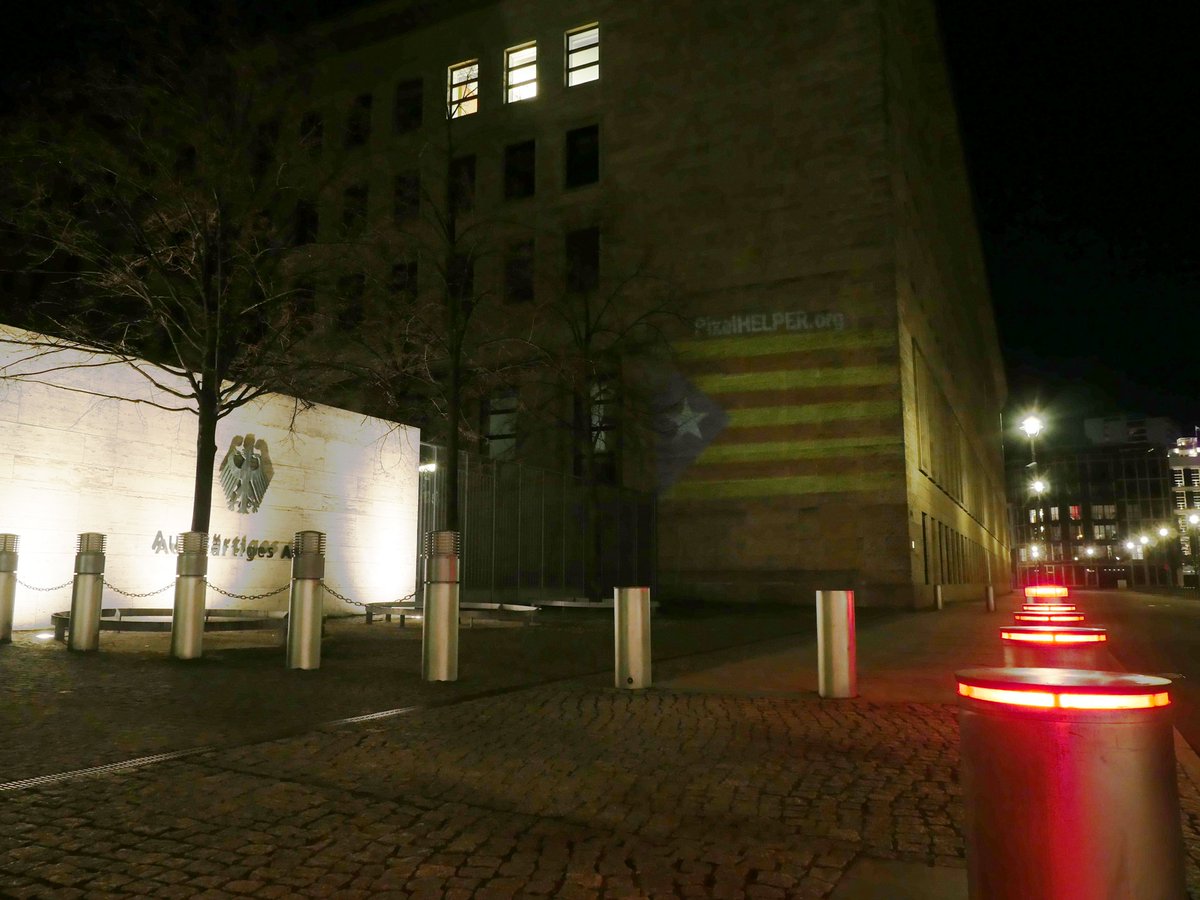 3 months ago
Welcome to #Berlin @KRLS We have learned from history that we, who stand for peaceful, urban and human Germany, make the world clear: Anyone who has to fear for life and limb is welcome here. Supports us✊ ????????
https://t.co/qmFRJVIeeN https://t.co/Csgs8pS0mZ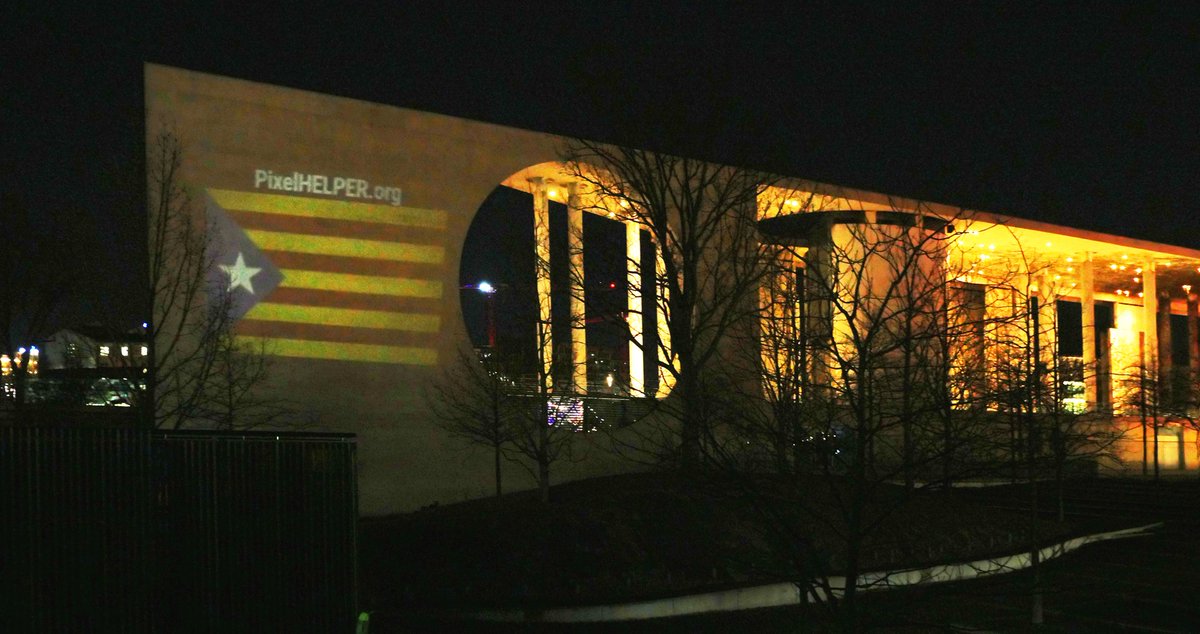 3 months ago
Catalan Prisoners are #Hostages of #Spain @KRLS # Neumünster #Germany #Hostage Support the #Rebellion of Art✊👉🛐🆘 https://t.co/z0kGqPsEqA
paypal @PixelHELPER. Tv
#FreePuigdemont
#LlibertatPresosPolitics
#FreeCatalanPoliticalPrisoners #JuntsXCat @JuntsXCat https://t.co/YB9FlkDlzF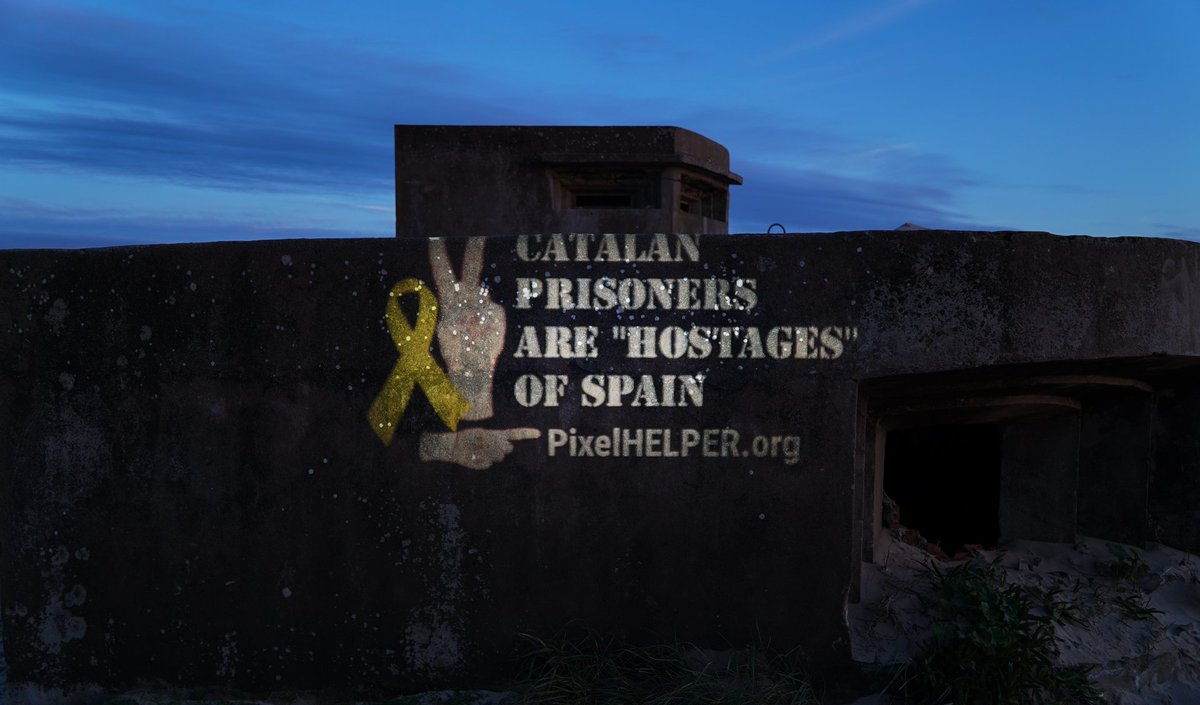 3 months ago
Today, 171 days ago that Jordi Sanchez is in jail #Hostage #Spain Support the #Rebellion of Art✊👉🛐🆘 https://t.co/z0kGqPsEqA
paypal @PixelHELPER. Tv
#FreeSanchez
#FreePuigdemont
#LlibertatPresosPolitics
#FreeCatalanPoliticalPrisoners @jordialapreso #JuntsXCat @JuntsXCat @KRLS https://t.co/YHycms7ueV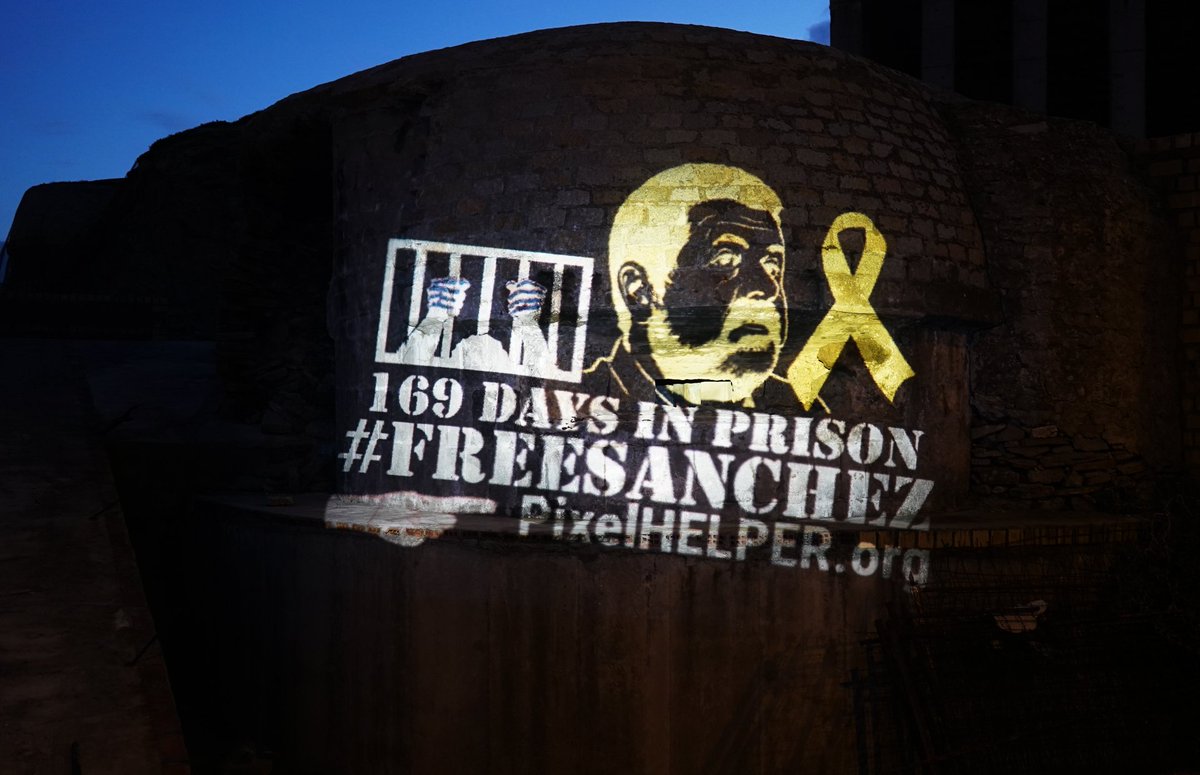 3 months ago
Today, 171 days ago that #Cuixart is in jail #Hostage #Spain Support the #Rebellion of Art✊👉🛐🆘 https://t.co/z0kGqPsEqA
paypal @PixelHELPER. Tv
#FreeCuixart
#LlibertatPresosPolitics #FreeCatalanPoliticalPrisoners @FreeCuixart @jcuixart #CatalanRepublic https://t.co/V4WO1QNgkv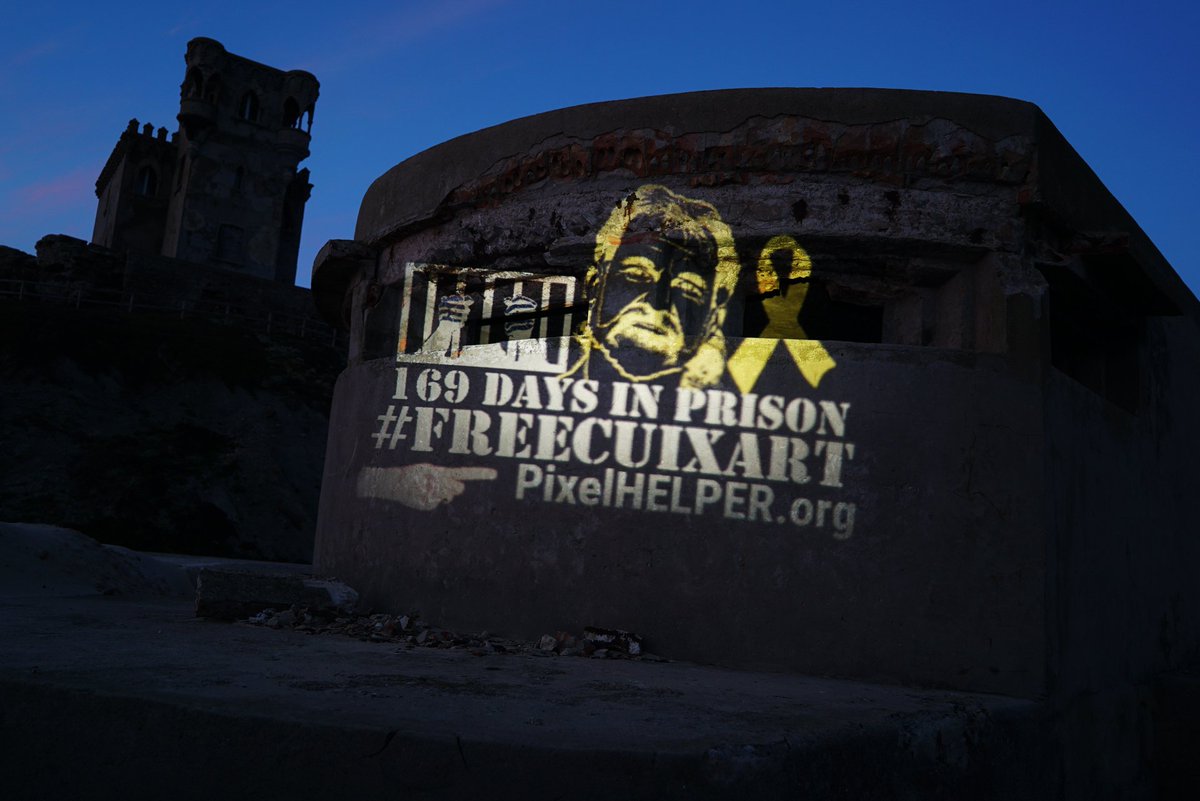 3 months ago
Today, 152 days ago that #Junqueras is in jail #Hostage #Spain Support the #Rebellion of Art✊👉🛐🆘 https://t.co/z0kGqPsEqA
paypal @PixelHELPER. Tv
#FreeJunqueras
#FreePuigdemont
#LlibertatPresosPolitics
@FreeJunqueras #FreeJunqueras #FreeCatalanPoliticalPrisoners @junqueras https://t.co/iV81jvNce0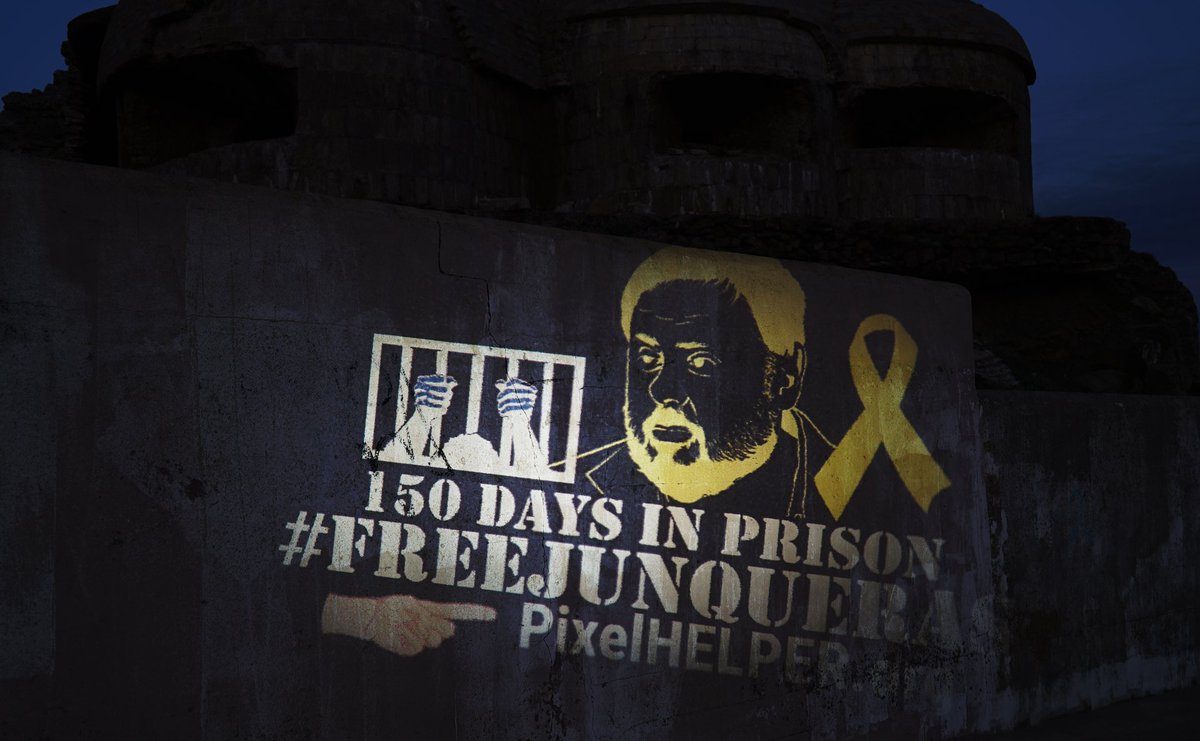 3 months ago
Tea #Rebellion of Art arrived in #Spain Donate Rebels. Or donate not. There is no try! Be good. Be loud. Support the #Rebellion of Art✊👉🛐🆘 https://t.co/z0kGqPsEqA
paypal @PixelHELPER. Tv
#FreeJunqueras
#FreeCuixart
#FreeSanchez
#FreePuigdemont
#LlibertatPresosPolitics https://t.co/WPKBTVuV59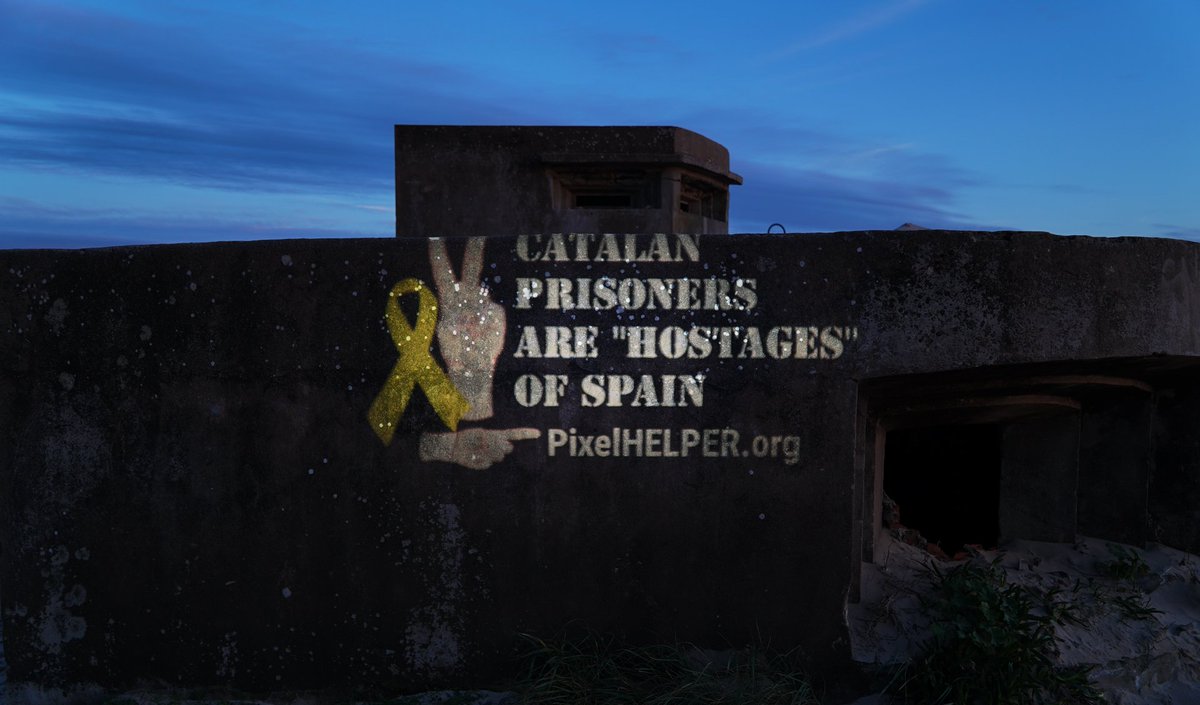 3 months ago
PLEASE RETWEET! Wow! We received a massive € 0🆘in donations yesterday! "Retweet in my country everybody, nobody donate" #JohnTravolta Support the #Rebellion of Art 🛐💰👉 https://t.co/z0kGqPsEqA paypal @PixelHELPER. Tv #HumanRights #LlibertatPresosPolitics #CatalanRepublic https://t.co/a9p21FdsNY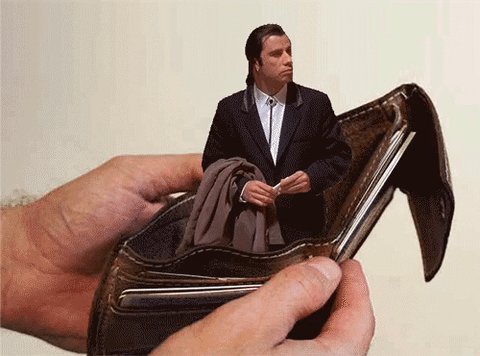 3 months ago
PLEASE RETWEET! "In my country we go to prison first and then become President" #NelsonMandela Support the #Rebellion of Art 🛐💰👉 https://t.co/z0kGqPsEqA paypal @PixelHELPER. Tv #HumanRights Sharing is caring! #LlibertatPresosPolitics #CatalanRepublic #FreePuigedemont #FreeThemAll https://t.co/v0wG3uveoA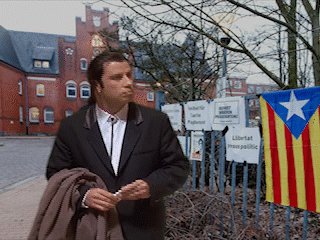 3 months ago
Donate Rebels. Or donate not. There is no try! Be good. Be loud. Support the #Rebellion of Art✊ ????????????????????
https://t.co/z0kGqPsEqA
paypal @PixelHELPER. Tv
IBAN DE93 4306 0967 1190 1453 00
SWIFT / BIC: GENODEM1GLS
Sharing is caring Plz RT #HumanRights #Independence #FreeThemAll #Yoda https://t.co/Oblqy4rF15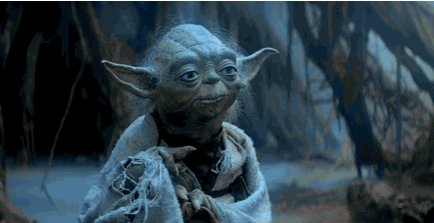 3 months ago
The Turkish government is officially calling for our Twitter account to be suspended. Let's see when the Spanish government follows her. #Censorship #Avenidas #Monitoring # Türkei #Spain #FreePuigdemont #LlibertatPresesPolitiques #Katalonien ???????????????????? https://t.co/qmFRJVIeeN https://t.co/M3KUiXrtXC