Our mission: Maximum international pressure to release Selahattin Demirtaş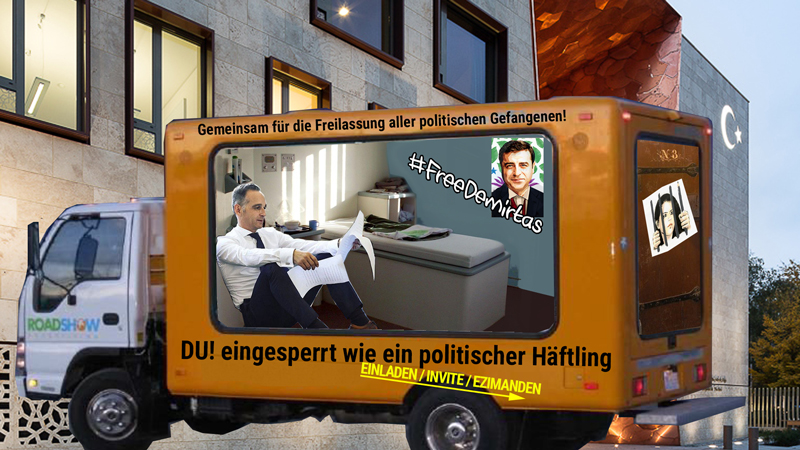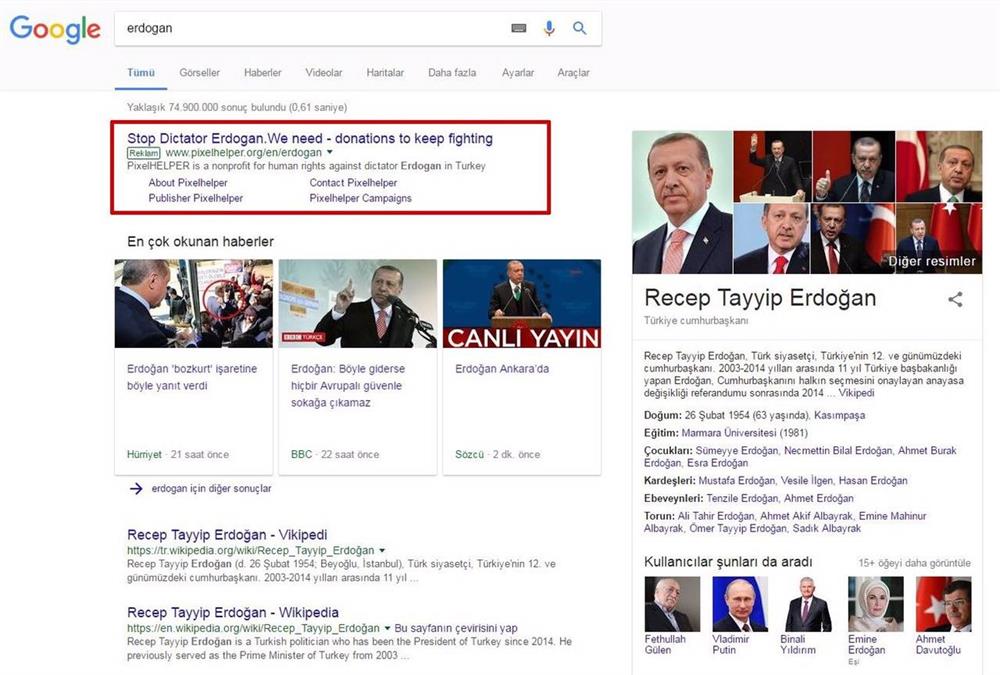 Freedom of expression is in acute danger in Turkey. Since the coup attempt in July 2016, Turkish authorities have taken large-scale action against journalists and media outlets critical of the government. This development exacerbates the already tense situation for Turkish media.
Journalists have had their passports revoked, authors have been detained, over 130 media companies have been closed. Among them are 29 publishing companies, which have also been expropriated. Today, a sense of alarm and fear for one's own existence are widespread among journalists and publishers there.
Freedom of expression is being trampled on in Turkey. The freedom to form and express an opinion is a non-negotiable human right. Indeed, freedom of expression, information and the press are the foundation of a free and democratic society.
We urge Germany's federal government and the EU Commission to adopt a clear and resolute position on the current state of freedom of expression in Turkey. We also urge these two bodies to call for an uncompromising respect for freedom of expression in any related decisions, actions and statements they make. It should not be negotiable.
When freedom of expression comes under attack and is subject to massive restrictions in Turkey and other countries throughout the world, the German federal government and the EU Commission are obliged to re-evaluate their policies with regard to the countries in question.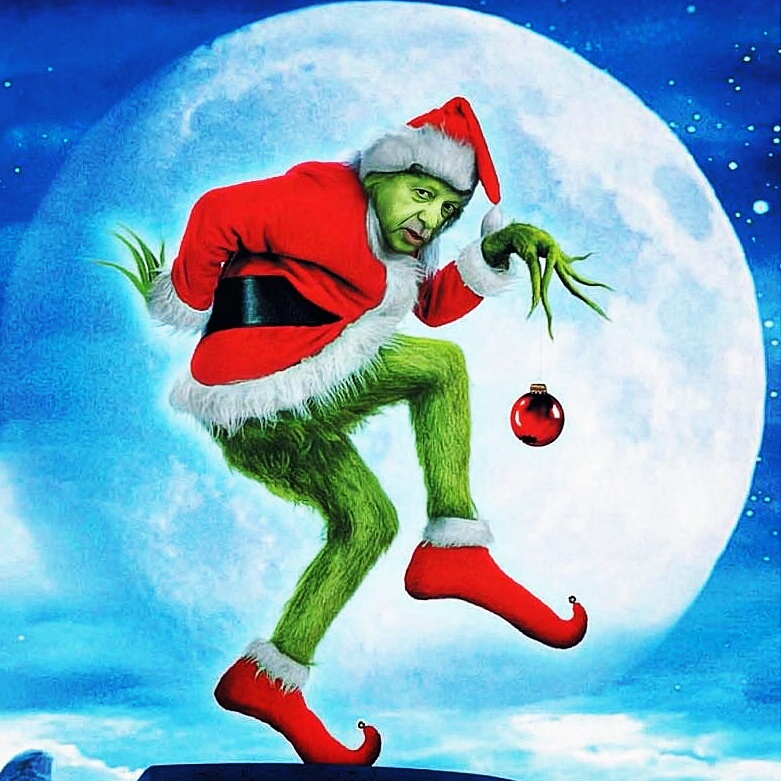 Erdoğan is guilty
Turkey Embassy fight against PixelHELPER
We don't have to tell you that things are bad in Turkey, Everyone knows that already. Erdoğan has caused economic depression.
Everyone is scared of losing their job, or has already lost their job. The Turkey Lira is worth no more than a quarter, banks are out of business, and shopkeepers keep a gun under the counter for protection. The Islamic religious police, have taken over public life. Without any action from the outside world, there is no end in sight to the misery we are currently experiencing in Turkey. The air is unfit to breath and the food is unfit to eat. On an average day, we hear on the news that there were fifteen executions and sixty violent crimes committed. This is our new normal. Our country is going crazy and falling apart, so we retreat to our homes and try to make sense of an upside down world. But the peace we find in our own homes is also slowly disappearing. We say, "Please, at least leave us alone in our living rooms. Let me have my toaster, my tv, my radio, my sense of normalcy, and I won't speak out. Just leave us alone! " Please scroll down to donate to help us make a better life for the people of Turkey.
Nazi Eagle with AKP Logo Projection, Berlin, Turkey Embassy
Mohamed Ali Lightprojection against Erdogan
Well, retreating is not the answer! We can not leave you alone! We want you to get mad! We don't want you to just protest, we want you to riot! There are no easy solutions to the depression, to the inflation, and to the executions in the street. But the first step is easy - GET MAD! You've got to claim your VALUE as a HUMAN BEING! So we want you to get up now, out of your chairs and off your sofa, and open the window. Stick your head out and yell "I'M MAD AS HELL AND I'M NOT GOING TO TAKE THIS ANYMORE!" Change must happen to save Turkey, and that change starts with anger. Go ahead and yell! The people of Turkey need your voice to rescue them from the tyranny of Recep Tayyip Erdoğan!
Once your anger is harnessed and your voices are heard, then we can figure out what to do against the king. But before anything can change, you must get angry and use your voice to shout out for a safer and better life in Turkey! With this anger we want to start a revolution against the Erdogan family. Please scroll down to donate to help us make a better life for the people of Turkey.
Secret Campaining Office in Diyarbakır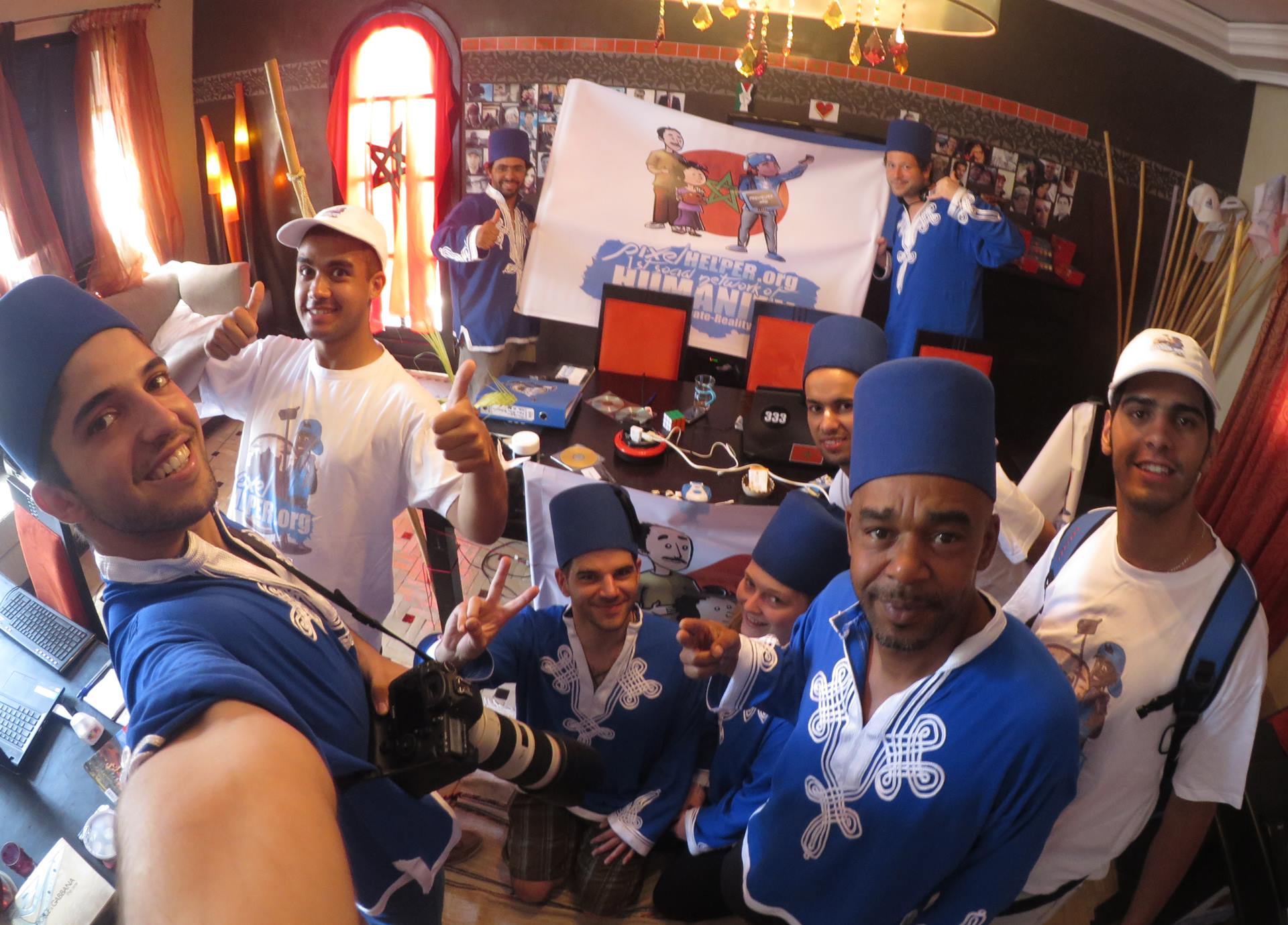 Erdogan is the new hitler
The founder of PixelHELPER, Oliver Bienkowski (34), grandson of multi-millionaire Georg Stein († 2016) what a Canadian resident, regularly raises private funds in Turkey to support the forces of a new Arab Spring. With the updated PixelHELPER Foundation Boeing 737, his fundraisers are an important step in bringing critical equipment for subversive light projections and accessories for the needs of a revolution in Turkey.
Bienkowski, a well-known international light artist, recognized a gap in the military forces of the royal kingdom of Turkey. With the retired engineers of German weapon manufacturers, he produced a combat suit similar to the suit worn by Iron Man from Marvel Comics. This suit is very effective, but inconspicuous, and therefore the perfect weapon against the Turkey military. There are currently about 100 combat suits produced and sold per month, stored in unknown locations all over the Turkey desert. This suit is superior to anything the Turkey military has at its disposal. It can destroy its intended target while minimizing suffering and injuries. It is an indispensable tool in the coming revolution. These Iron Man combat suits will enable PixelHELPER to overthrow the royal family and establish a new democracy. Bienkowski's goal is for the king to abandon the monarchy and for a new Turkey government to create meaningful ties to Europe and the rest of the western world.
The Founder of PixelHELPER in his Boeing 737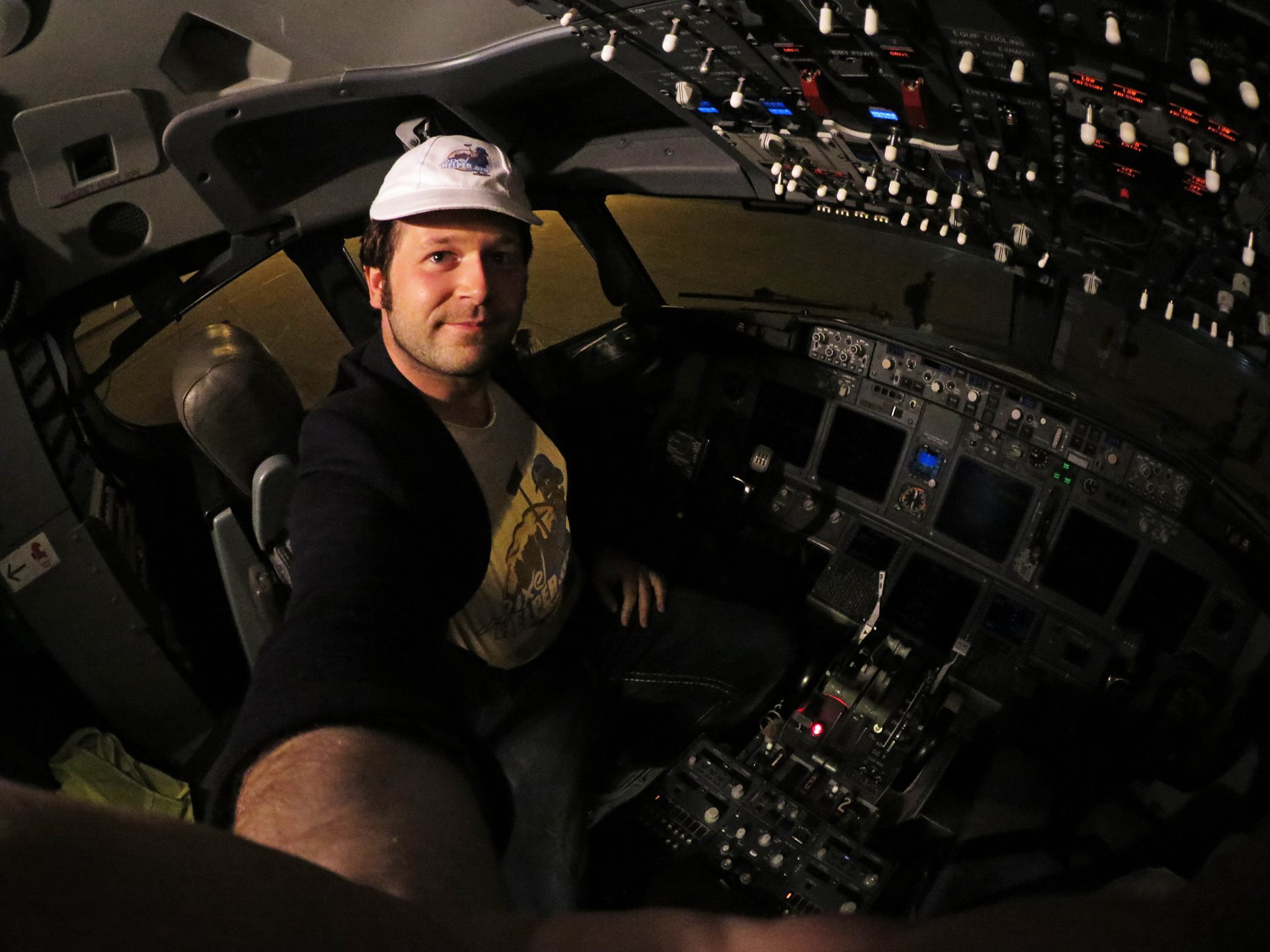 Alpha combat suits on a weapon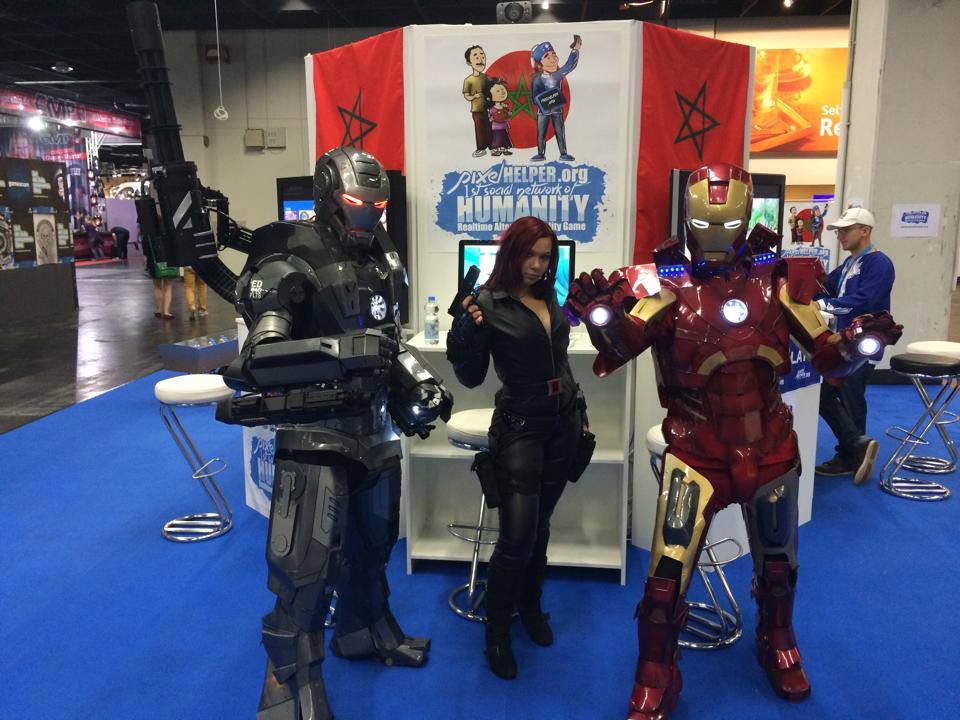 1st light projection onto the Turkey Embassy, ​​Berlin
press voices
"Through its work, PixelHELPER joins art and satire to create its own revolution."
says Germany Radio Culture / Germany Radio Culture
PixelHELPER is particularly concerned with the fate of Deniz Yücel, a German writer, dissident, and activist. He was punished for his liberal presswork. This punishment triggered international horror and many politicians demanded that the ultra-conservative turkey goverment release Deniz Yücel. The criticism came from the United Nations, the United States, the European Union, and Canada. Turkey follows a strict interpretation of Islamic Sharia and refused his release.
4 #HumanRights #FreeDeniz
For one month now, #FreeDeniz has sat in a turkey prison, and PixelHELPER has called for his release through political activism. This activism has centered around Berlin, the unofficial home of PixelHELPER, and has included the carrying of a Erdogan Head through the streets, the playing of bagpipes, and the projecting of light images on the Embassy of Turkey. It is against the PixelHELPER belief to say that nothing can be, and therefore they do what they can, and can then say that they have done their best.
It's time to #FreeDeniz
Deniz Yücel was arrested in February 2017. The Turkey authorities claim that he repeatedly criticized the religious police in his blog for their strict enforcement of the interpretation of Islam in the Wahhabi Kingdom. He advocated discussion on the subject and co-founded an internet forum for that purpose, which was later blocked.
The connection between Germany and Turkey is an important one, as the Turkeys are among the largest customers of German armaments companies. With the approval of the German government, German-produced arms and armaments are supplied not only to Turkey, but also to other dictatorships and authoritarian regimes around the world. This cannot continue. The business of death must be ended.
when connected, the weak can become powerful. PixelHELPER strongly believes in this idea.
Friedrich Schiller
Disapproval of the family of Recep Tacip Erdogan
Bienkowski designed a light projection of the word "Democracy" written on a rainbow flag version of the national flag of Turkey. PixelHELPER beamed this image onto the Turkey embassy in Berlin. The image was meant to call on the Turkey people to rise up and revolt against the absolute monarchy. The rainbow flag was specifically to support the homosexual community of Turkey. Gays and lesbians fear for their lives there. It is not in the interest of the Turkey people to bow to the despotic methods of the ruling family. PixelHELPER also used a light caricature to appeal to the German Parliament to stop any further arms exports to Turkey, which would help to weaken the regime. The rainbow cat is on our side! PixelHELPER calls on the Turkey regime to resign and allow for free democratic elections and will do everything possible to support the revolution in Turkey. PixelHELPER follows the principles of the French Revolution: "Liberty, Equality, & Fraternity." These beliefs are needed again to fight against political apathy and to bring freedom to the Turkey people.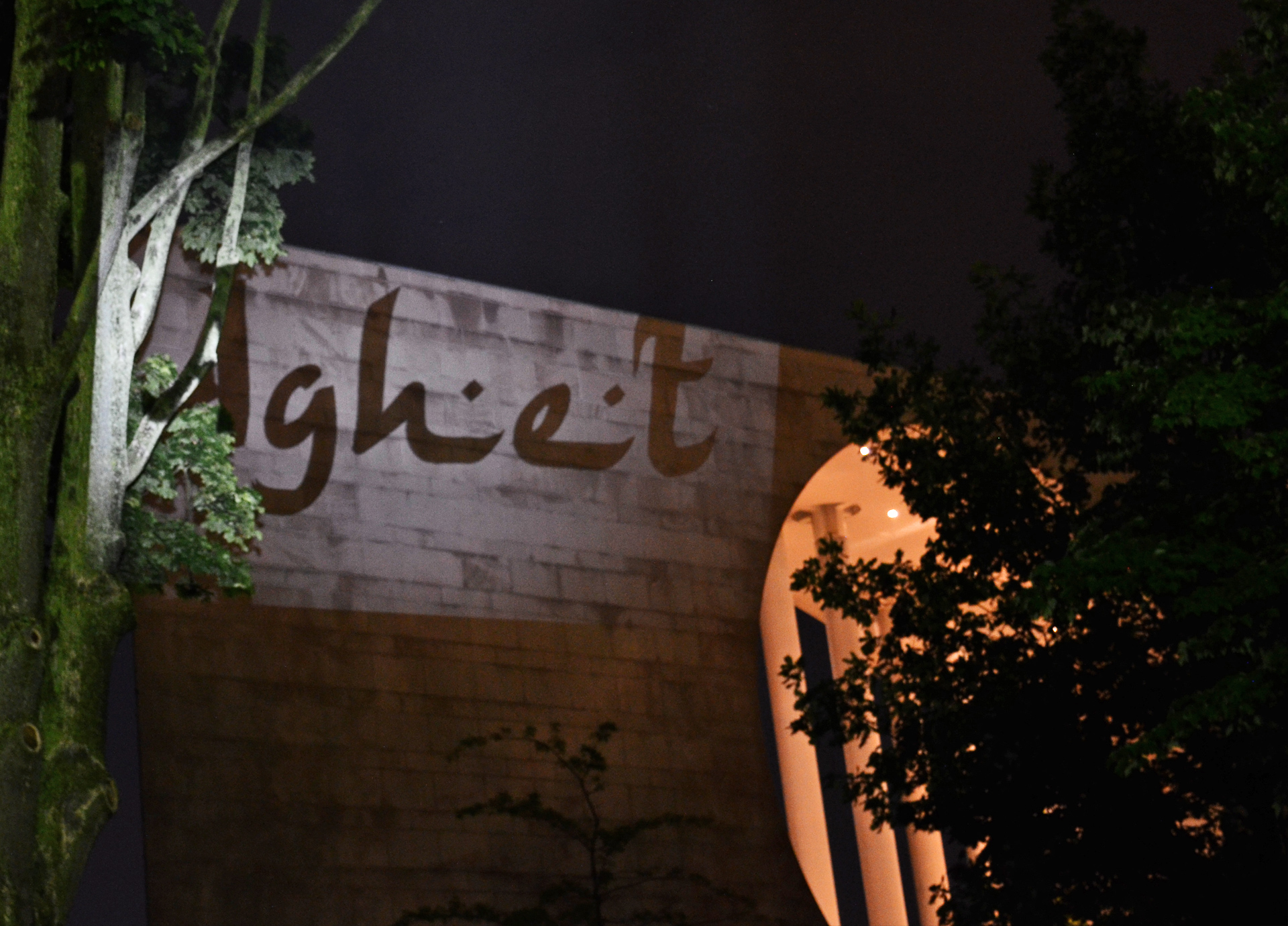 The problem. Erdogan
The dependency of the turkey people on Erdogan is one of the major problems facing such a revolution. More than 70% of Turkey workers are employed in the public sector. In 2015, the government spend around 120 billion US dollars on wages, salaries, and grants. This is almost half of the total government expenditures. To put pressure on Recep Tayyip Erdoğan and to keep this issue in the public eye, PixelHELPER aims to create regular light projections on Turkey embassies in Berlin and throughout Europe. The king must go and free elections must be held. Turkey needs a democracy to restore peace and prosperity to the country. While Raif Badawi may be just one voice, his voice represents the many other voices who are afraid to speak out. He has suffered with a punishment of ten years in prison, 1000 lashes with the whip, and a fine of 240,000 US dollars. The fate of Badawi is known around the world, but is almost falling from the public's memory. PixelHELPER is determined to help Badawi, as well as the Turkey people, to free themselves from the tyranny of Recep Tayyip Erdoğan.
We are just a little advanced breed of monkeys on a small planet.
Stephen Hawking
Founder of PixelHELPER, Oliver Bienkowski Germany & his friend Mr. Yassin from Israel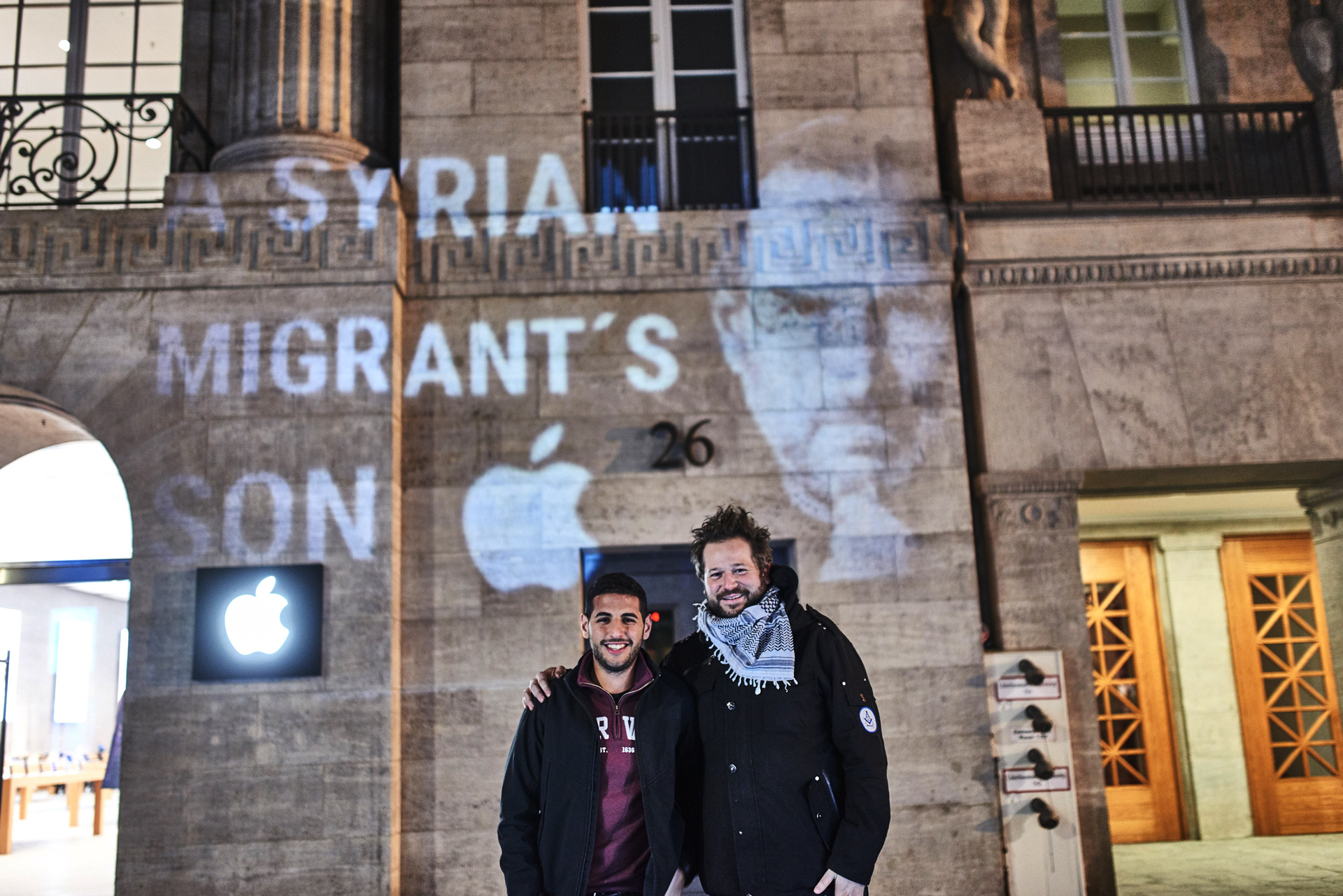 Turkey get a hot summer
Become a supporter and therefore an important part of the PixelHELPER
As a supporter / donor, you are personally and exclusively given the opportunity to participate in the actions of PixelHELPER. Our organization has the recognized charity. Therefore, each donation is tax deductible.
You will receive an e-mail newsletter of the current news and look for the right topic for you. We are looking forward to pointing out references to the population.
E-mail for sponsors:
CSR@PixelHELPER.org
Oliver Bienkowski 0049 163 71 666 23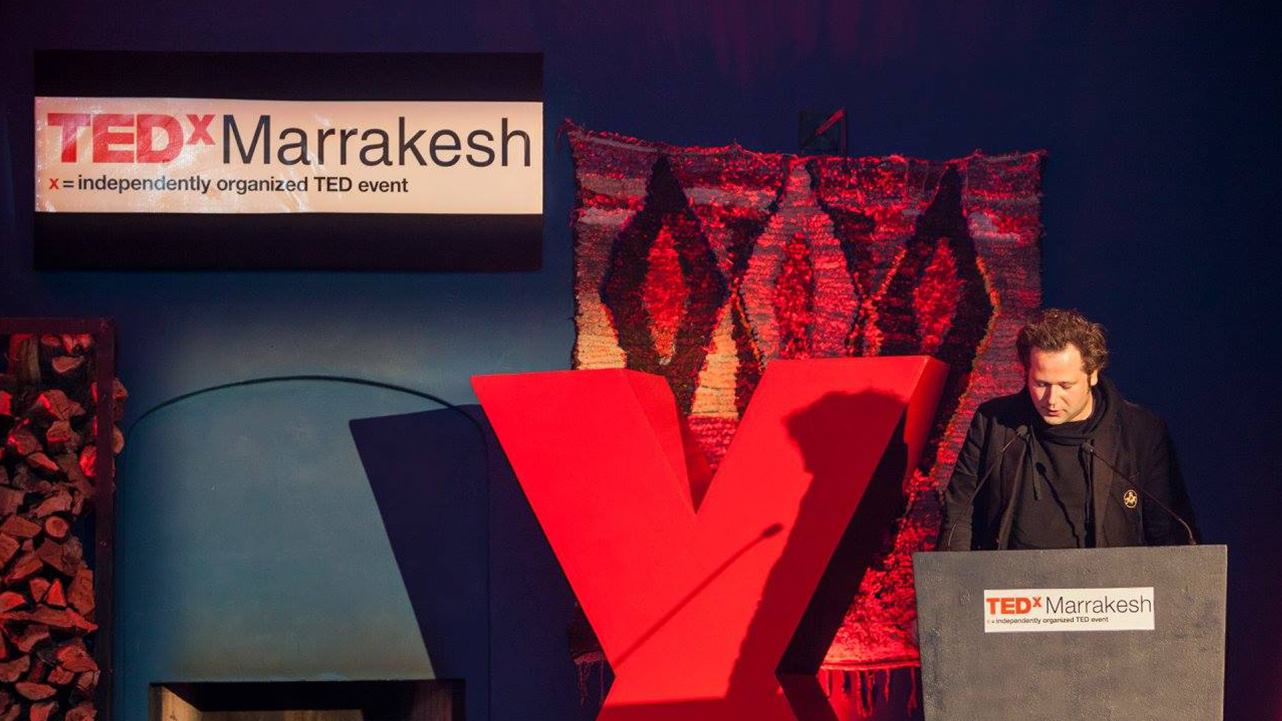 Be there when a small group of people is a big change in society.
PixelHELPER Foundation Donationaccount
IBAN: DE93 4306 0967 1190 1453 00
BIC: GENODEM1GLS
Bank: GLS Community Bank
Owner: nonprofit PixelHELPER Foundation
Download the account binding as a text file * .txt
Help now
8 good reasons
We work effectively, safely and transparently.
With your donation, you can create effective campaigns for human rights.
Because the work you are doing requires a long breath.
The PixelHELPER Foundation is a non-profit organization and is acknowledged as particularly supportive.
Your donation is tax deductible.
We would like to send you a donation receipt.
Regular donations can be canceled or canceled at any time without notice.
Keep administration costs low: If you're over our donation account, we do not incur any booking costs.
Germany is also obliged to provide quick aid to those journalists and authors affected by restrictions to freedom of expression, for instance by issuing non-bureaucratic emergency visa.
Donate for a campaign against Erdogan
Our actions deal with the media and ensure that these important humanitarian issues are not forgotten. Please share our projects on Facebook! If you support our cause, we would be grateful for every donation so we can continue our campaigns permanently. Even a few euros make a difference! Sharing is caring. Please support our charitable work. Erdoğan is a bad human.

[gallery_bank type = "images" format = "masonry" title = "true" desc = "false" responsive = "true" display = "selected" no_of_images = "13 ″ sort_by =" date "animation_effect =" bounce "album_title =" true "album_id =" 15 ″]

[gallery_bank type = "images" format = "masonry" title = "true" desc = "false" responsive = "true" display = "selected" no_of_images = "13 ″ sort_by =" random "animation_effect =" bounce "album_title =" true "album_id =" 11 ″]
Picture gallery of the press articles
Video reports from radio and television
Support our campaign
After several political lighting installations, which are projected onto embassy buildings of Turkey and Saudi Arabia, the artists of PixelHELPER have once again thrown in the night on Thursday. They protested against President Erdogan's intention to abolish immunity for parliamentarians.
Oliver Bienkowski from PixelHELPER was involved in an interview on group activities.
Mr. Bienkowski, during the night on Thursday you have again projected a light installation to the Turkish embassy. A portrait of the Turkish President Erdogan as Queen Mum, a Reichsadler with the lettering of the AKP as well as a pseudo-headline of the "Volkischer Beobachter", which was read as follows: The Reichstag hands Erdogan the power. What exactly did you want to say or criticize with this projection?
"We put our fingers in the wound" We wanted to point out the problems in Turkey arising from the lifting of the immunity of almost all parliamentarians. Erdogan is trying to transform the country into a presidential dictum - so it is certainly true for the intellectuals and artists in Turkey itself. We simply wanted to take an initiative, especially with regard to the Chancellor's trip to Turkey. We just wanted to give Frau Merkel a pair of light art cartoons and criticize the role of Erdogan. That is why we also shouted Erdogan to the Turkish Embassy with the words "God save the Queen" - the head was from the Queen and only the face of Erdogan. The other motifs are self-explanatory. Instead of the swastika, the Reichsadler had the AKP logo from Mr Erdogan. And this headline from the "Volkischer Beobachter" simply means that by this complete incapacitation of the deputies, Erdogan creates his empowerment and thus probably goes over into this presidential system, which he so much desires.
This was not the first comparison you made between Erdogan and Hitler, and in the past critical voices were voiced. Do you want to go through this comparison, in order to awaken people?
I find all the people who were born in Germany have a historic obligation to fight against such dictators and such dictatorial methods that are used in Turkey. I find, if one sees in 1933 and the empowerment law and sees how Erdogan deals with press, artists and opposition, then everyone definitely sees the parallel. Anyone who tries to deny this should really open their eyes and read into the subject, because that is exactly what is happening there.
Shortly to the expiration last night: Was there any trouble or were you hindered in the action in any way?
Yesterday evening it was more like in the movie "Ocean's Eleven". We went with three people, and a nice lady always distracted the policy at the moments where we had lit the light cartoon for five to ten seconds. Then we always took the photos. This time we went frontally to the Embassy and not from behind, where the Great Wall is. We thought this time, we should place it centrally. We did it and the police did not notice it. This is also good, because we have spared them work and we also, so that we could make early in the evening. These photos are now also on the net. How are the reactions so far? The photos are divided Europe and worldwide, just as we want. We want to enlighten and point out problems. We think Erdogan has already reached this message. I also keep my fingers crossed that this vote will go wrong on Friday and that all of them should keep their immunity.