Livestream swarm help. Software for coordinating actions at public events
With the installation of PixelHELPER Livestream Schwarmhilfe software on a site in North Africa, we have created facts for a field trial of our project. We can now work on the problems of the African continent with our help software. We have set up various interactive workplaces on our interactive production site. A sewing shop, a welding station, a bakery, an algae breeding, 3 kilometers of network cables connect 20 cameras together to show our viewers always the latest pictures of the live production.
15 meter hydraulic camera mast at the rear with 360 degree camera head & WiFi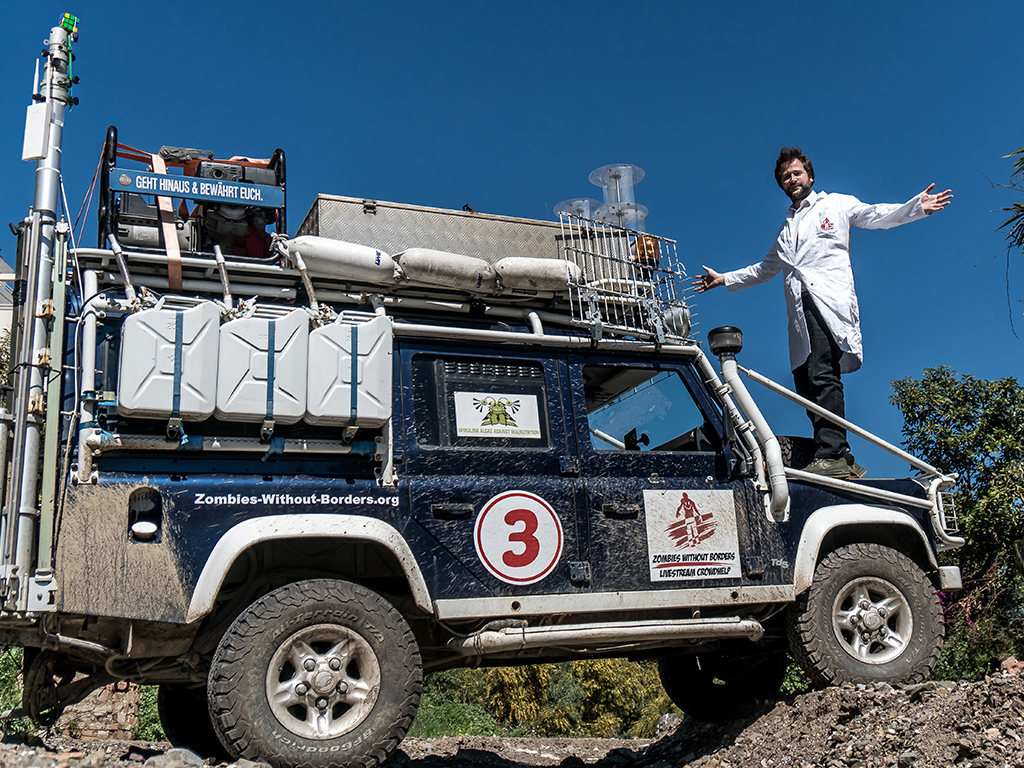 Farm visits are very difficult, the least rent but only sell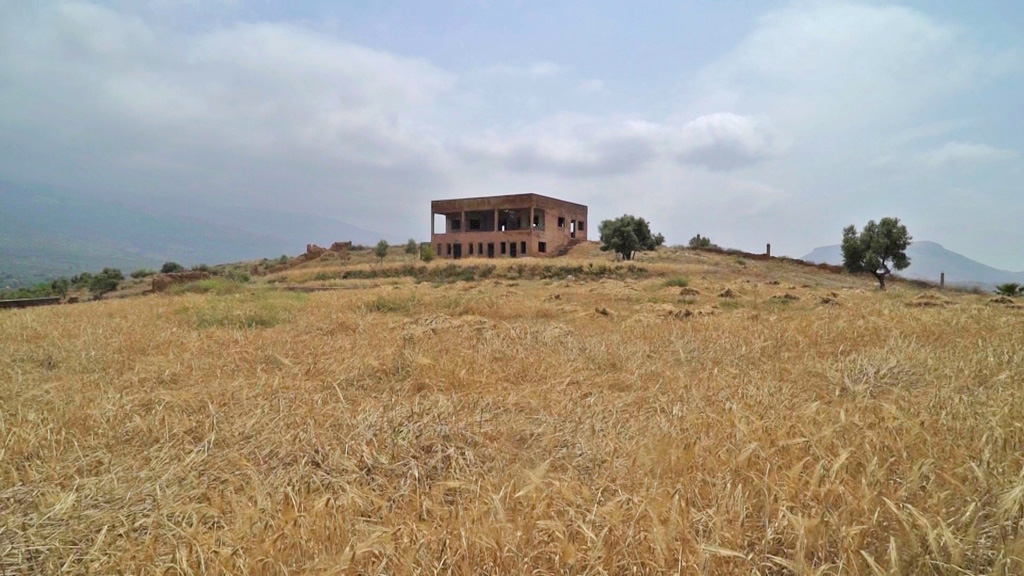 23.06.18 soup kitchen arrived in Morocco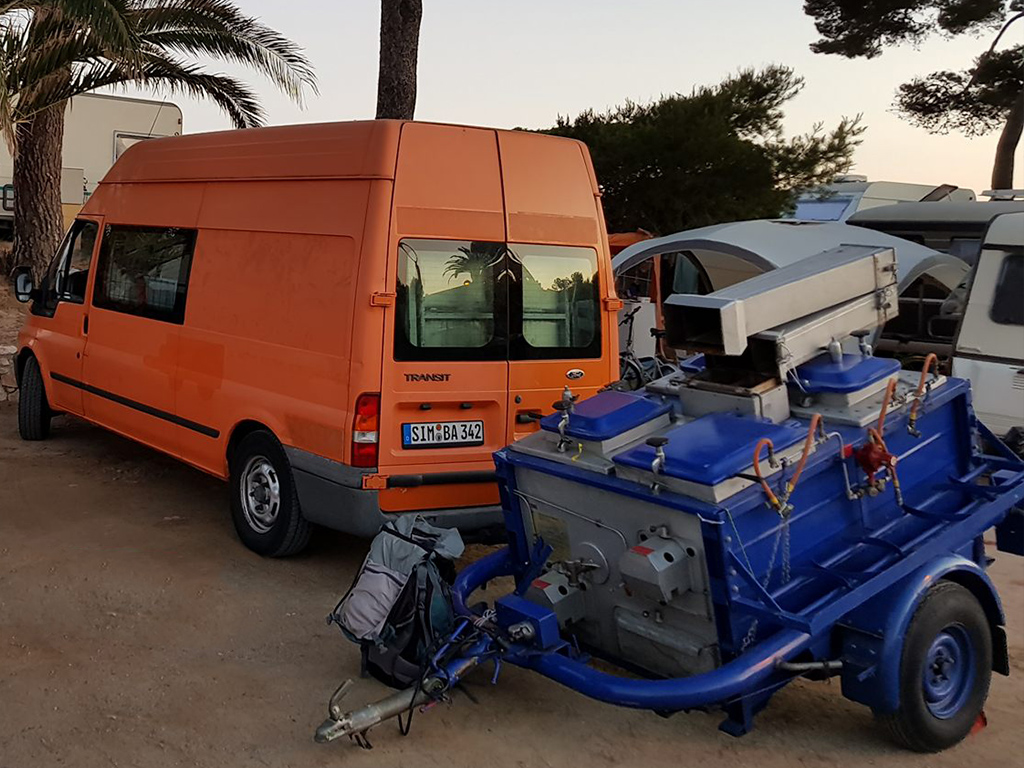 We drove our Progress soup kitchen for 600 hungry people to Morocco. The kitchen is in the customs for two weeks and we still have to trigger, the cost amounts to about 400 €. The orange cart with tools for our Spirulina Farm is already in Marrakech. We are currently looking for a farm to build Spirulina Farm. Due to the low donation amount of about 2500 € donations in the year 2017, we can only gradually move forward in the project. We expect a rent of at least 600-1200 € depending on the location of the farm. Since we need fast 4G Internet on the farm, we have to do a speed test at each site, since we will later be running at least 20 internal IP cameras, as well as send two external streams to Facebook and Twitch.
The big disadvantage is that there are very few farms that are not planted with olive trees up to the top, but have a free area with electricity and water.
We have already looked at 10 farms and the only one that was suitable was for sale for 80.000 € offered and not for rent.
18.06.18 Customs still hold the kitchen, tanks are easier to export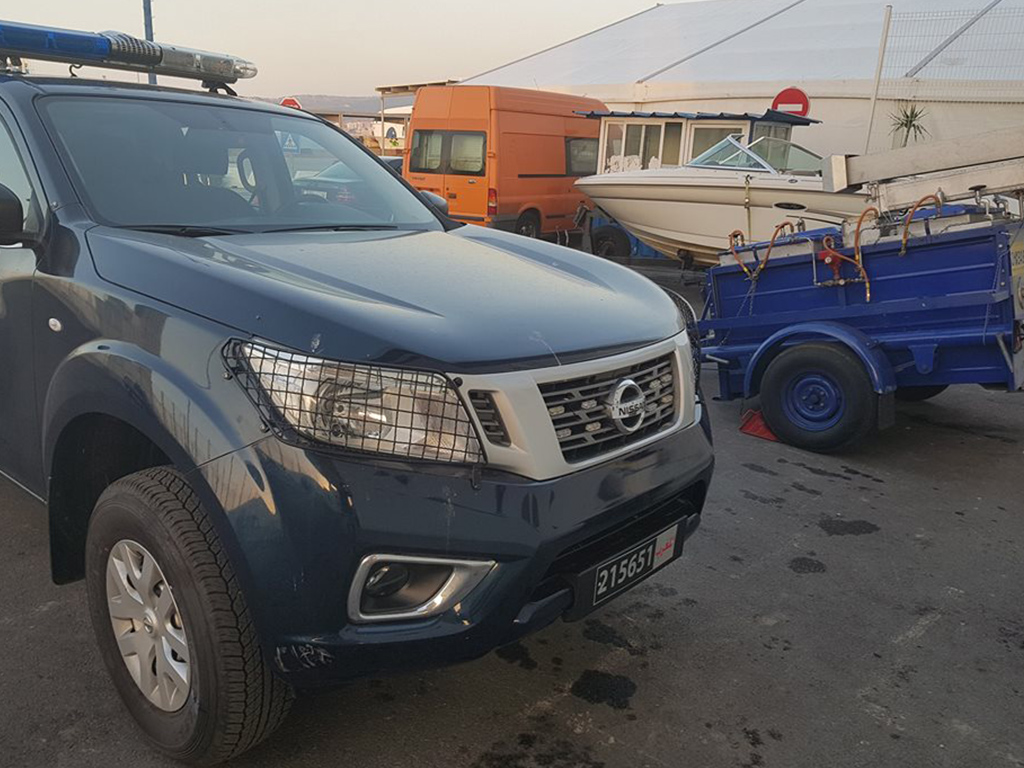 Current figures & investments
Currently we have already invested about 25.000 € in tools for the Spirulina Farm and 25.000 € in logistics costs, car purchase and to bring our equipment to North Africa.
We need your help as soon as possible to send an 24 hour livestream from Morocco. As soon as the Spirulina Farm is active, we will drive our soup kitchen with a Defender tractor to Senegal. Should we not get a permanent residence permit for Morocco we will drive further south towards Mauritania, Senegal and Gambia and try there
to get a location and a Daueraufenthalsememigung. Apparently, it is easier to export tanks to Africa than humanitarian relief supplies.
Electrical engineering for mobile power supply of the notebooks in our livestreams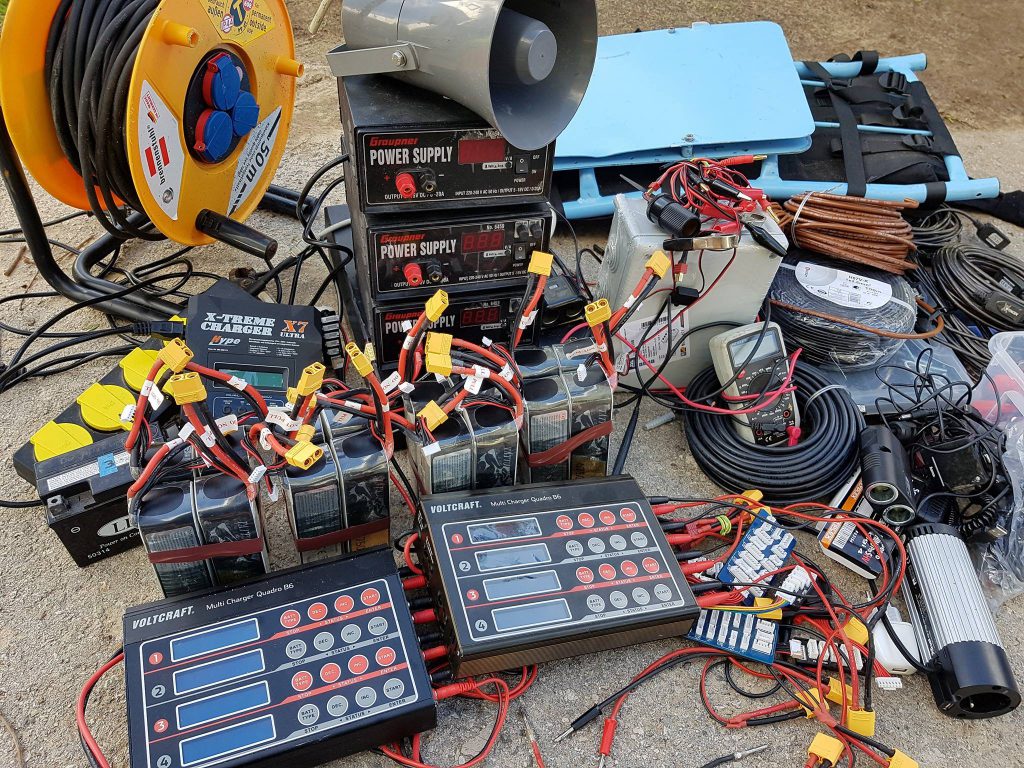 360 grade cameras on a mobile stretcher. Wi-Fi connection to the car for mobile outdoor use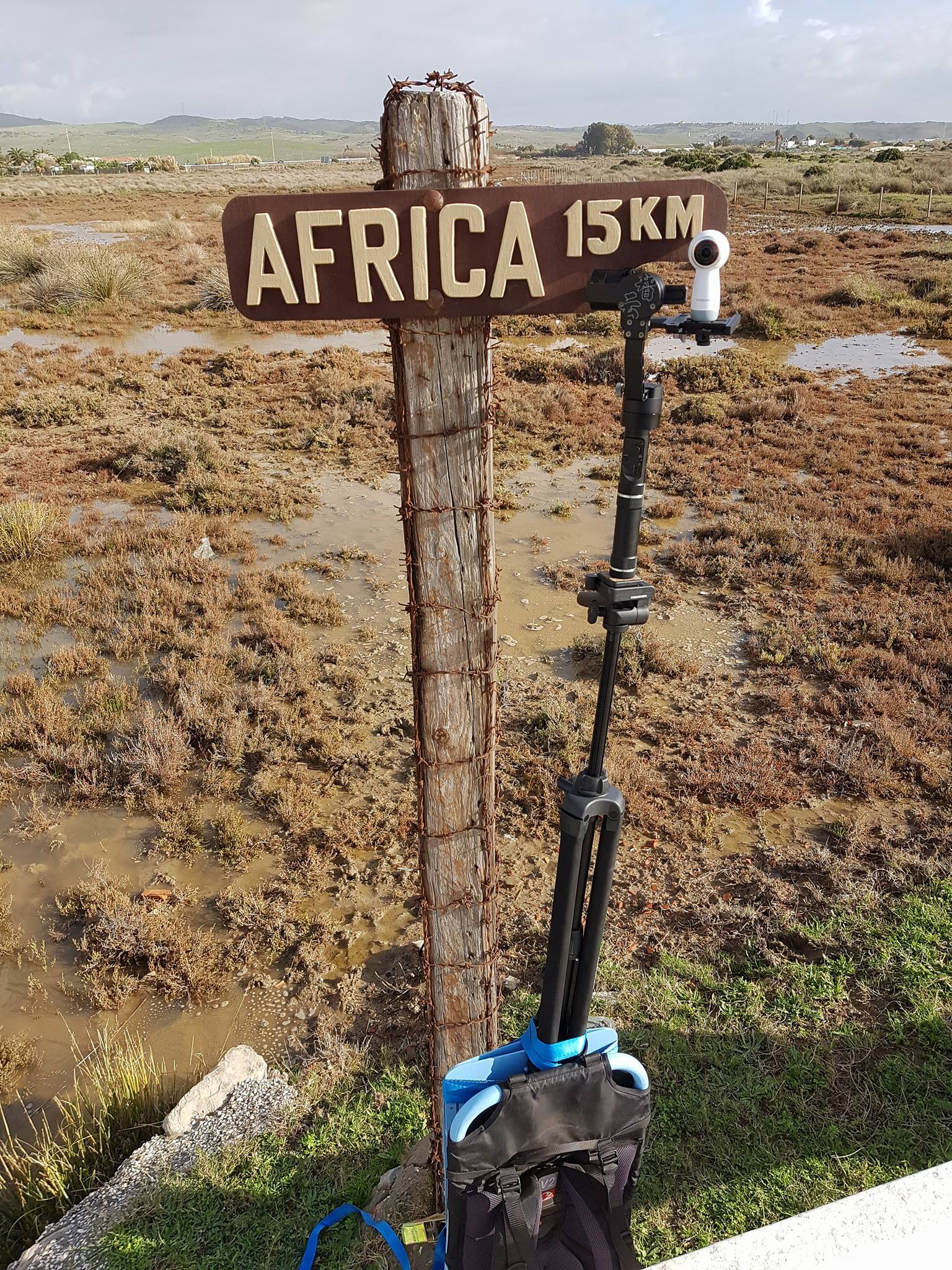 11.05.18/XNUMX/XNUMX Defender & Caravan to keep costs as low as possible in Africa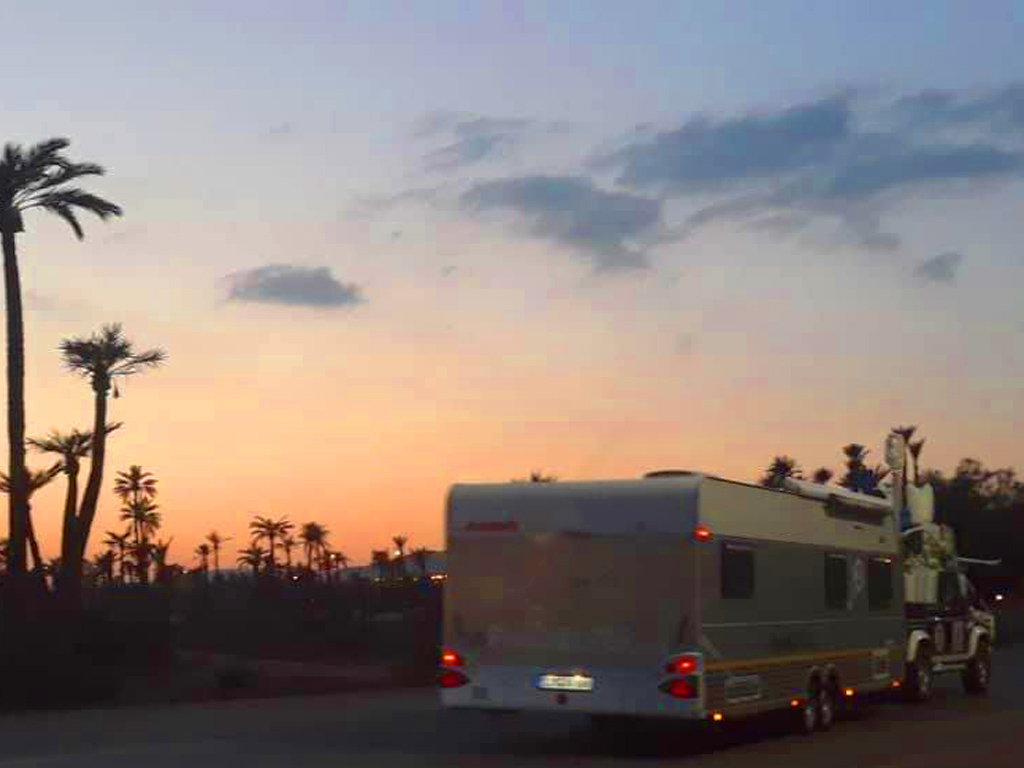 Example of a hose production by Spirulina in order not to build concrete basins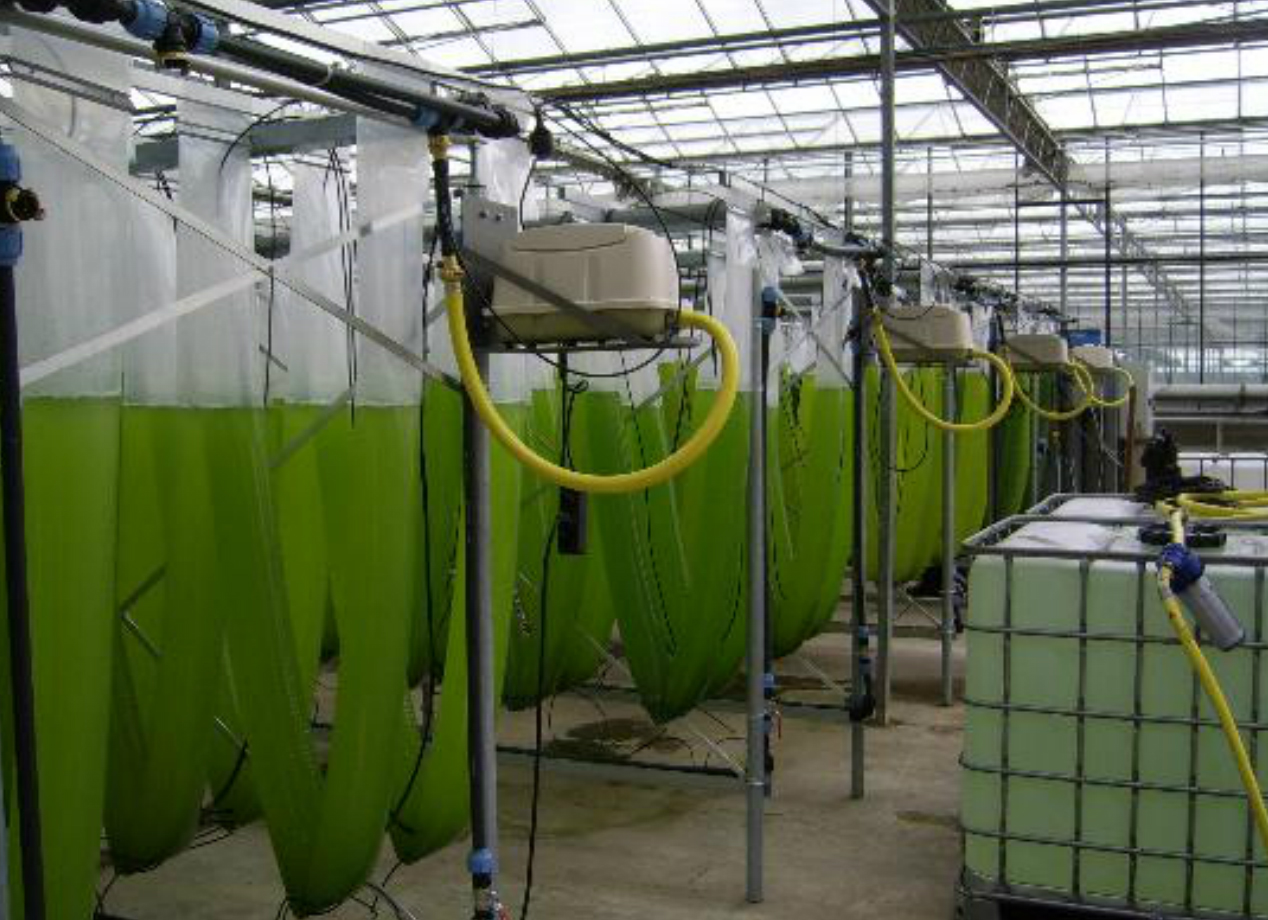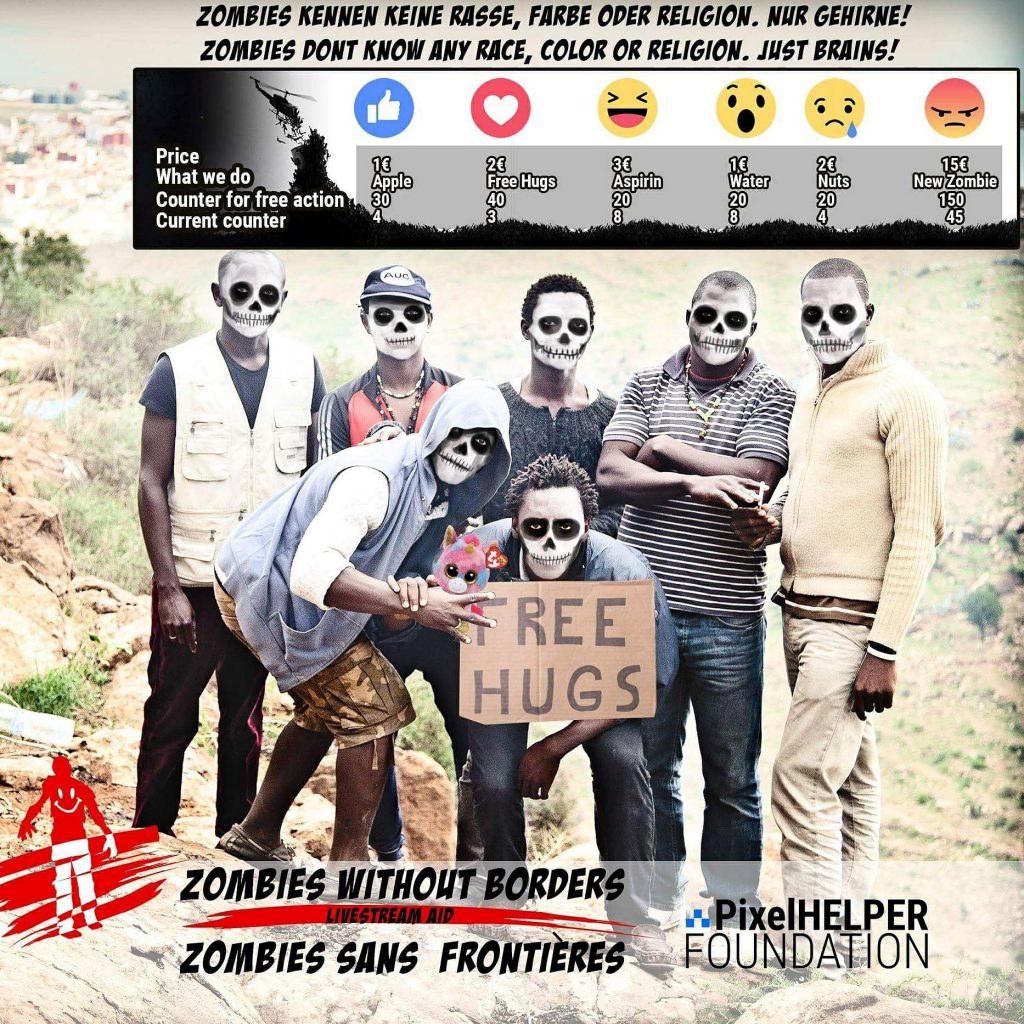 Humanism as an interactive experience in the livestream, control the distribution via the emoticons in Facebook. Zombies do not know any race, color or religion. Only brains! The project Zombies without Borders sees itself as an interactive aid swarm platform. The name is the derivative of a number of zombie computers that are controlled externally. Our aspiration is nothing less than a solution to all humanitarian catastrophes by interactively helping viewers through the livestream. Our goal: 24 hours of livestream from the sparks of the world. Accompanying reporters in the war zones, aid distribution in the refugee camp or hunting poachers in the Kruger National Park, the possibilities our swarm control are boundless Our tool: The Emotionicons of Facebook control the aid swarm and decide what is done.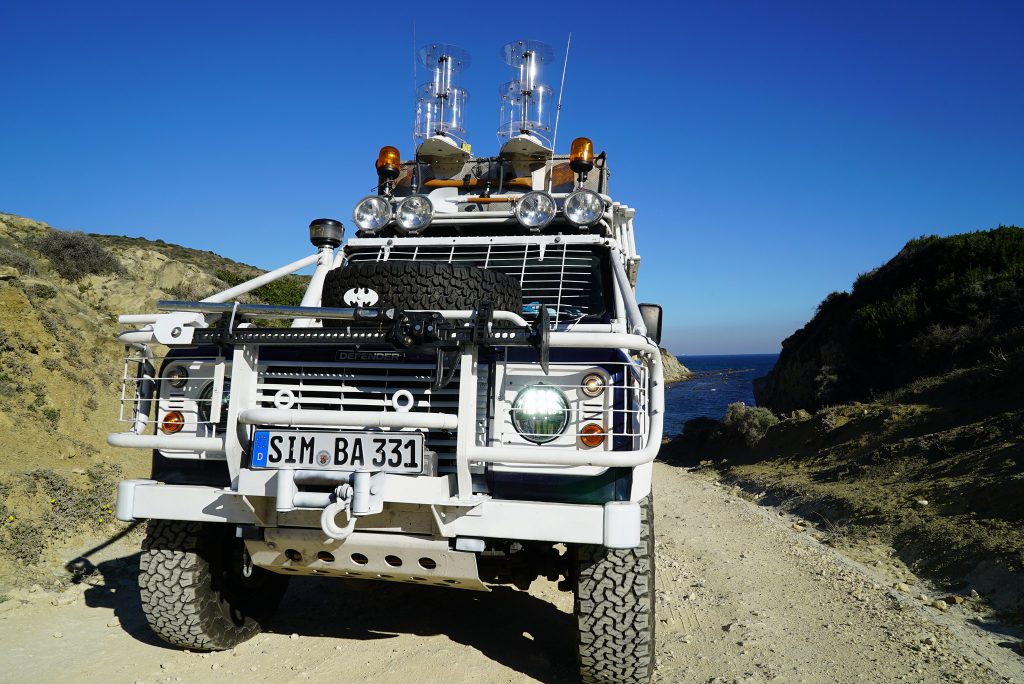 The goal of Zombies without Borders is therefore in many places, using the developed technology, including mobile battery carrying garments; internal WLAN camera controls, interactive database software for swarm control, add-ons for the RMTP Facebook livestream control large groups of people for positive purposes via the browser to solve the important problems of the time.
The first live stream locations are Senegal, Palestine and our logistical Europe hub in Morocco. PixelHELPER wants to supply all other countries with humanitarian aid from its location in Morocco. On the way to Madagascar, we want to install at least one interactive livestream location in each country. The livestream locations should either set up employment opportunities such as an algae farm & produce products together with refugees in order to offer you a good future on the African continent. Everything in the live stream, you are always there and decide what happens. Every location is shown in the live stream during the day, interactive television with the aim of improving the world through swarm help. In Madagascar we want to use the Georgian phage therapy on site to protect people from the pulmonary plague that breaks out there every year. Through a cult of the dead, the island's inhabitants come into contact with the pathogens that killed millions of people in Europe in the Middle Ages.
Interactive real-time help in the live video stream in your browser.
Technically it works like this that we start a live stream with transparent control elements and then invite the respective "Zombies without borders" employees into our live stream. In this way, we keep an eye on the choreography of the interactive operating elements and react quickly to changes in the live stream at the location of the crisis.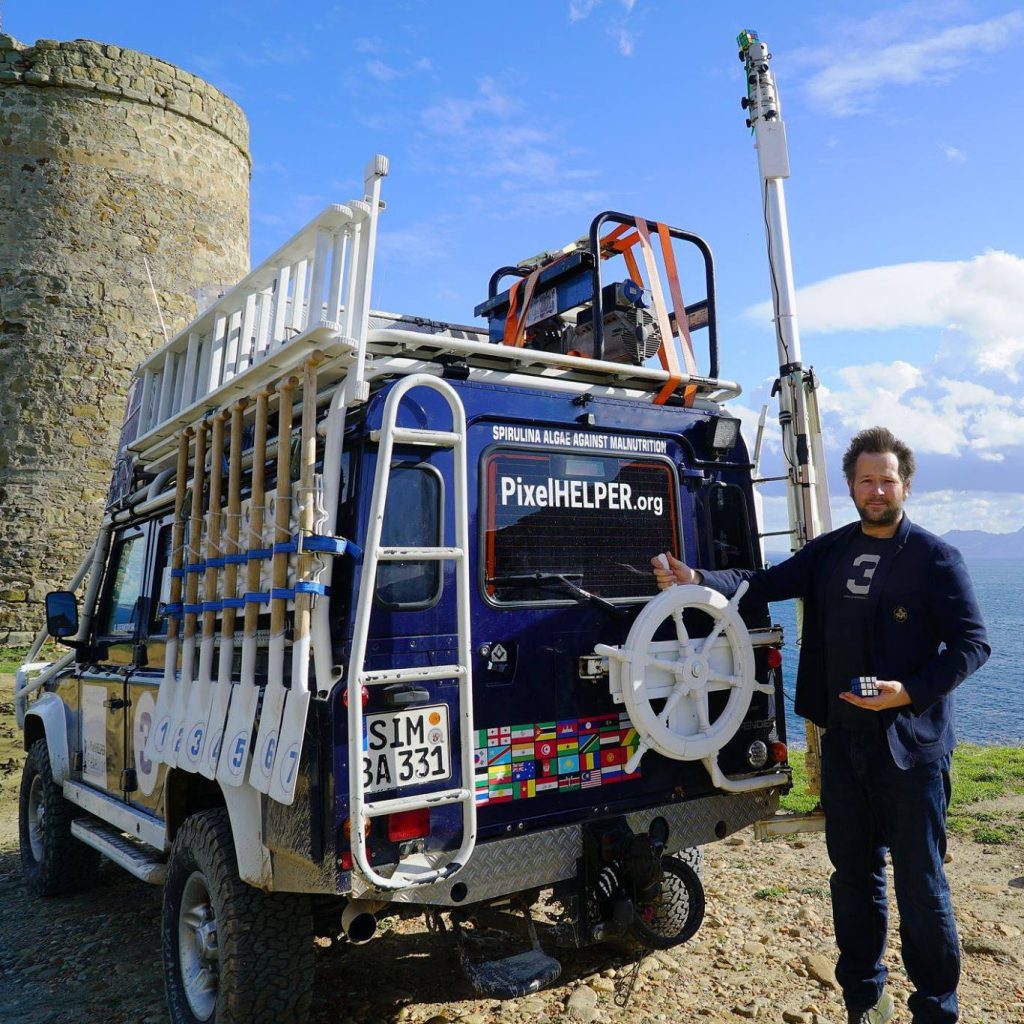 2014-2015 we collected first experience with livestream swarm help
Photo Copyright: https://web.facebook.com/patryk.witt
Graphics & logo: https://web.facebook.com/SNOB.desillustration