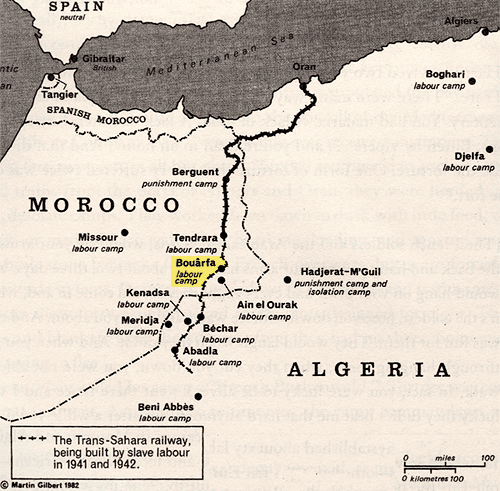 Open Letter to King Mohammed 6 of Morocco.
Dear Highness Mohammed VI, Art is not a crime. Our German organization for human rights & the promotion of art & culture must urgently complain to you about serious human rights violations in Morocco. It all began with a mobile soup kitchen for Africa, which has been seized by customs since May 2018 in Tangier, because we are supposed to sell commercial soups in Marrakech. For a year now, we have seen people eating out of garbage cans, and our soup kitchen would certainly have helped some people get full. Why do your officials tear down our artist garden? On the building application in September 2018, was not responded by your authorities. Every day we tried to get in contact with your administration through all channels of the country from the Parliament through your Moroccan embassies, which did not work. They never answered. In December 2018 our PixelHELPER development worker Tombia Braide died because he was so upset by the behavior of the authorities that he died of a heart attack. Of course, he was buried as a memorandum without anyone present and the blame was shifted to the Moroccan Undertaker. We built a sundial in memory of Him, this was destroyed by their bulldozers. We have invested 100.000 € in Morocco within a year. Operated a canned bread bakery to provide food stability in Africa and have supplied our village daily with free bread. Your gendarmerie takes visitors from us to the area on the grounds that it is forbidden to visit us. An interrogation with allegations our guest would be a traitor and Freemason is intolerable. After that there were slaps for our visitor. Journalists were repeatedly denied the visit of our property by the police. Although we have all the necessary documents to obtain investors' visas in your country, including 3 years lease with option to buy, your police want to squeeze us hard. We demand the reparation of the destruction and the reconstruction of the canned bread bakery. You should also inform your local police that the artists are not terrorists. Because that is how we are treated. Our employees are threatened by the Mkadem, the left hand of the Caid, physically unable to close the holes in our outer walls. For sugar festival our team would have needed a rabies syringe because of a dog bite. Unfortunately, her health department was closed in Ait Ourir and Marrakech. We demand 100.000 Euro for the reconstruction and a personal apology from your police chief in Ait Ourir and the Caid in Ait Faska. They never talk to us but communicate only with bystanders. Due to the police violence against our guest, we require 100 employees of our choice for 100 years from Ait Faska & Ait Ourir to work on our art projects.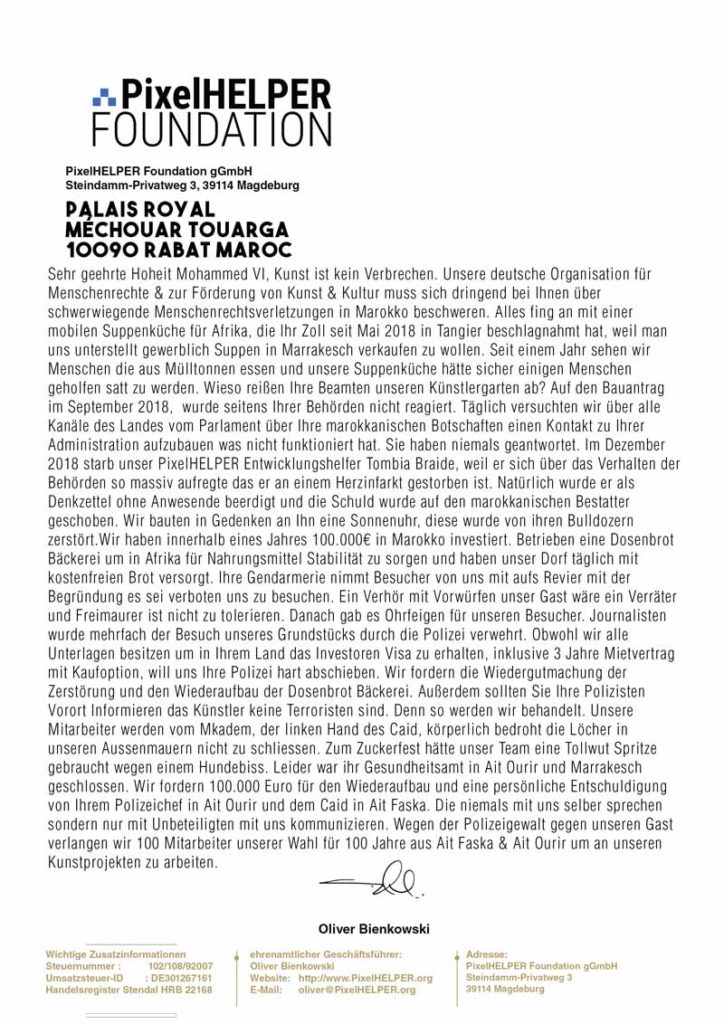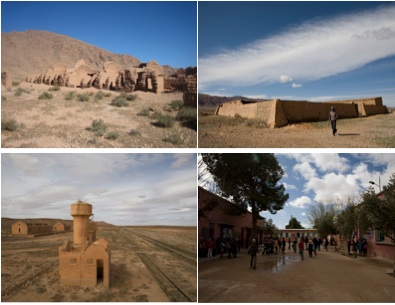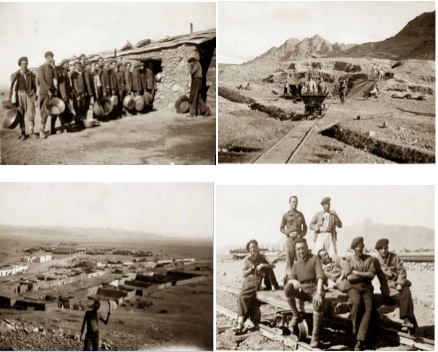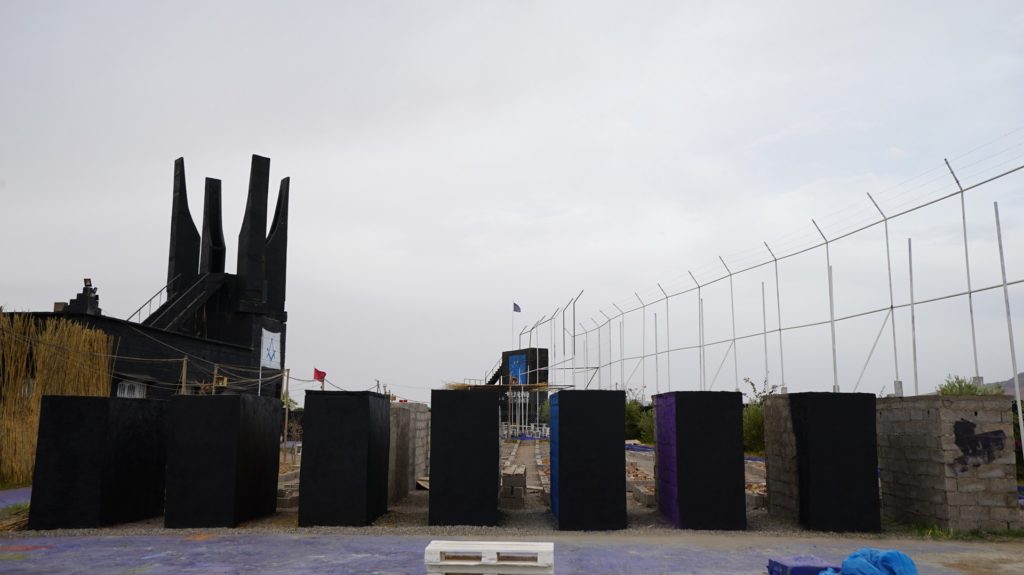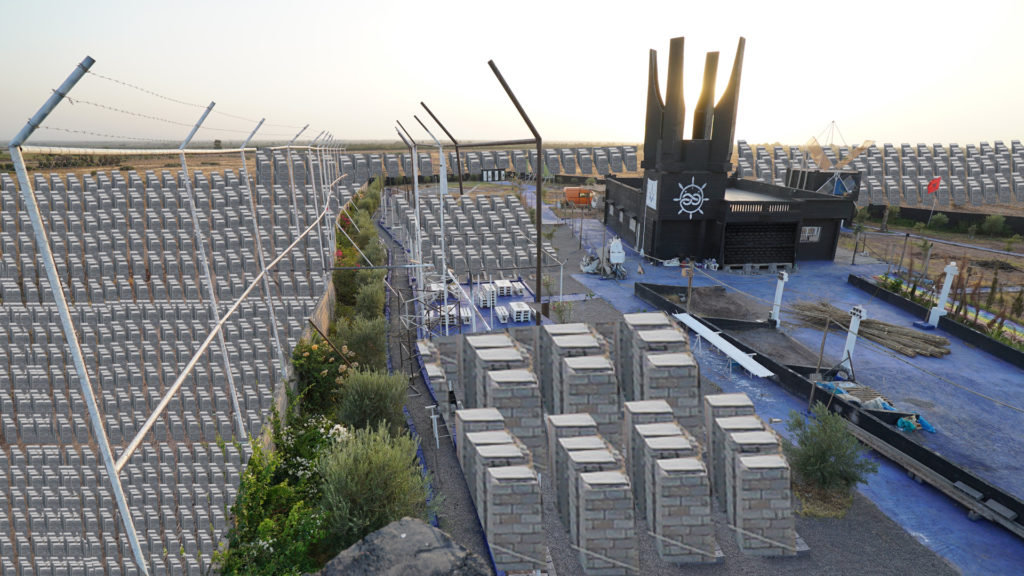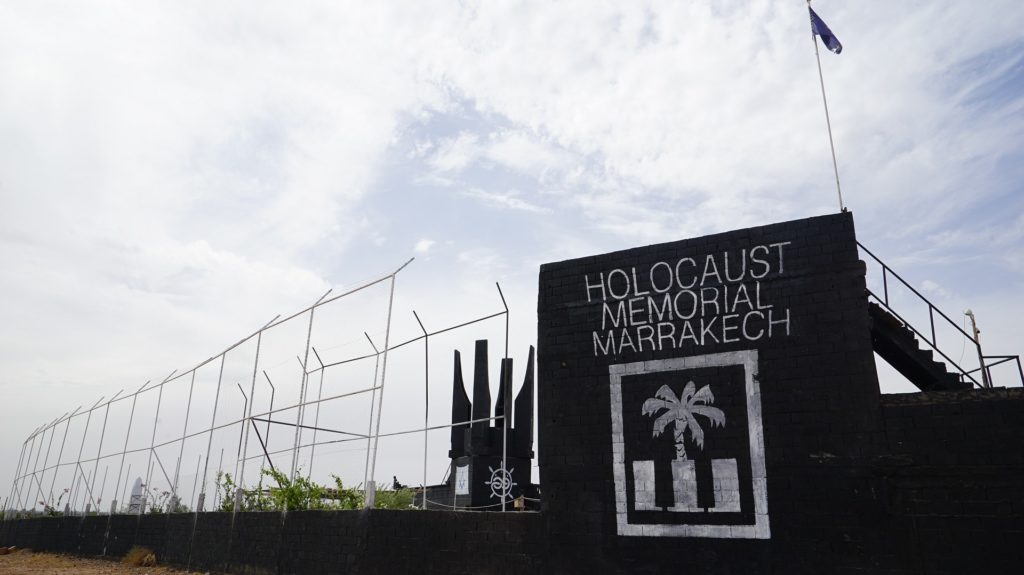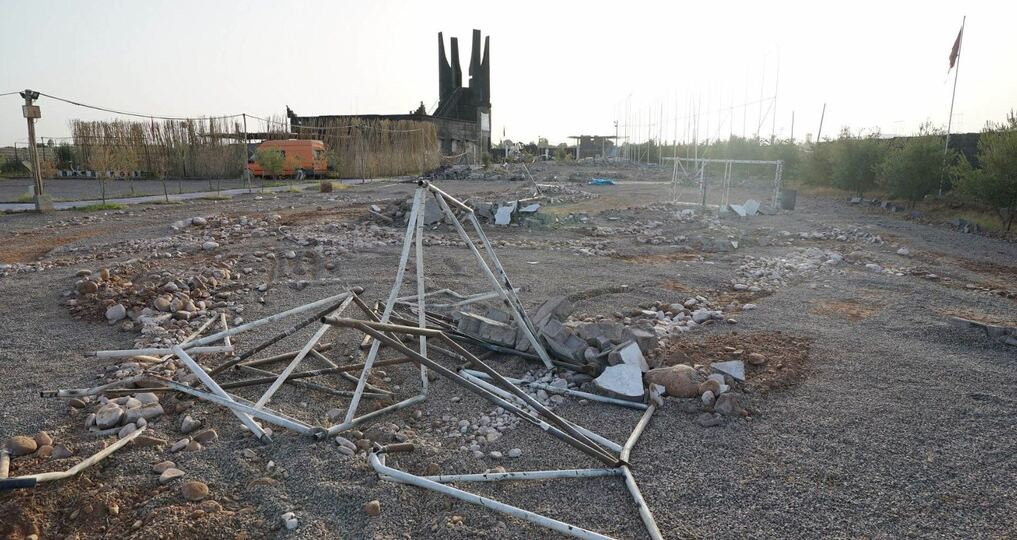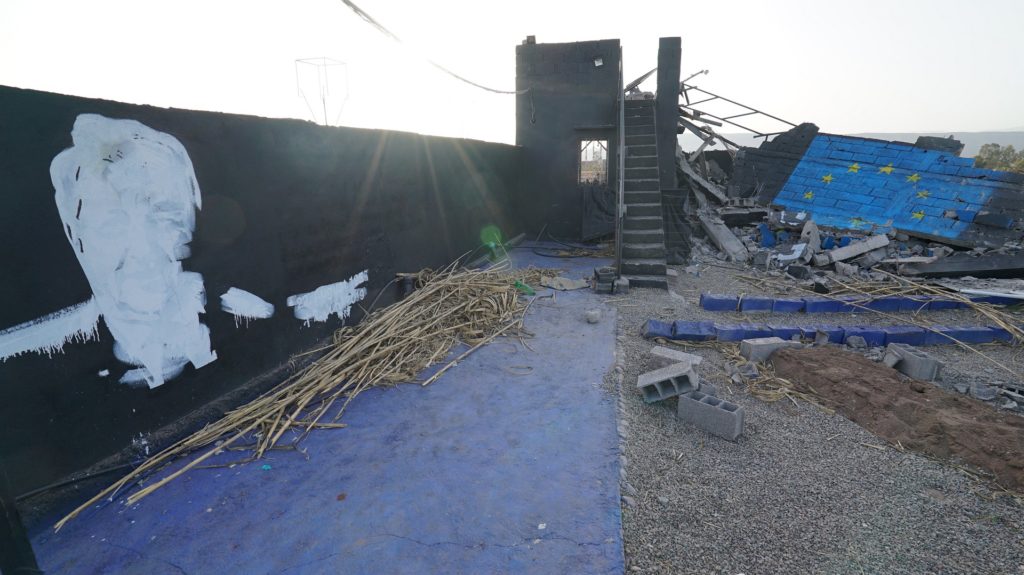 Since the demolition of our Holocaust memorial we hear from all sides that never a Jew died in Morocco, there were forced labor camps for train tracks & other industrial productions. Working until death. Destruction by work. This part of Moroccan history has not yet been worked out, and therefore the Holocaust Memorial should also be rebuilt by the Moroccan state to present this information.
Altogether there were in the French protectorate Morocco 14 bearings of various kinds with 4.000 man. One third were Jews of different nationalities. The inmates were all men, except in Sidi Al Ayachi, where there were women and children. Some camps were guarded detention centers, ie real prisons for political opponents of the Vichy regime. Others were so-called transit camps for refugees. Still others were reserved for foreign workers. Or Jews in the Bou Arfa Camp Under Vichy, the Trans-Sahab Railway became an important symbol of cooperation with the Third Reich. Therefore, there was a great need for manpower. Who could not work much more dead around.
Thousands of Spanish Republicans became responsible in groups of foreign workers for the construction and maintenance of the train tracks. The pace of work after fleeing Franco's repressions was brutal and inhuman. Spanish workers were turned into real convicts. Jews deported from Central Europe and French Communists were transferred there. The daily life there was awful. Many died of abuse, torture, illness, hunger or thirst, scorpion stings or snake bites.
The Berguent camp (Ain Beni Mathar) was operated by the Department of Industrial Production. It was exclusively reserved for Jews (155 in July 1942 and then 400 beginning 1943 according to CRI report). "But this spiritual comfort has not diminished the fact that the Bergue camp was one of the worst," said Jamaa Baida. The Red Cross was asked to close down, the Jews living in Berguedu, especially from Central Europe, had previously fled to France. Foreign Legion volunteers who were demobilized following the defeat of 1940 and then interned for "administrative reasons". This was the case with Saul Albert, a Turkish citizen who came to France with 1922. He was detained in Bergua until his release in March 1943. In his diary he writes:
"10. February (1941): Broke stones all day. 2. March ...: Handover to the fifth group with German Jews. I do not like it at all. The work is not the same; We had to dump ... 6. April: We can not stand this life any longer. I have a fever, a toothache ... 22. September: Rosh Hashanah: Nobody wanted to work ... 1. October: not eaten ... "
The guards, many of whom were Germans, behaved tyrannically, hostile, and malicious. "They should have joined the notorious NS-SS." Some prisoners escaped, reached Casablanca and joined forces.
In Boudnib, a small town with 10.000 inhabitants, the current military barracks are the last witnesses of the French army camp. Older residents keep remembrance fragments: "I can tell you two things with certainty. The first is the Boudnib tract, which consists mainly of Jews. The second is that most of the city's campers were taught elementary school. "(Tel Quel Magazine No. 274 of 19./25, May 2007).
Maurice Rue, a communist journalist, was interned there. He told us that "of 40 prisoners, three-quarters were Communists, Socialists, and Gaullists before 40 Jews arrived for a few months."
After the American landing on the 8. November 1942 joined Morocco on the side of the Allies. In January 1943, the Allies met at a conference in Casablanca. A strategic and military agreement was signed. Shortly thereafter begins with the invasion of Sicily (Operation Husky, July 1943) the end of Europe occupied by Germany.
The construction in Bou Arfa was not interrupted and the conditions did not change significantly for the better. They were better paid than the Italian and German prisoners replaced the Communists and Jews. However, the construction of the Trans-Sahara remains an everyday hell. The project, which was designated as misappropriated, was abandoned by France only 1949.
Otherwise, the bearings were hastily dismantled between the end of 1942 and the beginning of 1943.
The documentary by Bill Cran and Karin Davison, aired on Arte, ent
Wrong information in the Moroccan media
We appeal to those responsible in the affected media companies to print our reply & truth. The PixelHELPER destination in Morocco was to create interactive ways of humanitarian aid & controlling art projects - here on our premises - with the self-developed & daily-used livestream software we presented at the TED Talk in Marrakech. In addition to algae farm, canned bread bakery & sewing for the humanitarian tasks, we also built the art construction site with a copy of the EU external border, a memorial for persecuted minorities of all religions and a replica of the Orthanc tower

#

Lord of the rings

. All these activities were carried out transparently in the livestream between September 2018 and August 2019. Partly costumed in Lord of the Rings Cosplay or Concentration Camp clothing. In September, we submitted 2018 the approval request for our garden with art installations that was never edited because the mayor ignored us 1 year. When we realized that there was no communication, we started to implement our project. The newspapers claim things that are not correct, such as: Water Leak: You can not steal water with your own well and no connection to a local water network. On the contrary, when the local water tower was broken for the whole village, our faucet on the outside was for days at the service of the residents. Stromklau: We had high electricity bills from 200-300 € a month, never got stolen electricity. The financing of PixelHELPER in recent years has been funded at 15% a year through donations and 85% from activities where PixelHELPER has provided light projections to other organizations. This means that even if we ask for a donation at each post office, the main source of funding is light projections for third parties. PixelHELPER has never called Morocco anti-Jewish but wanted to create the Memorial to the Murdered Jews, Sinti & Roma, Uyghurs ... as a public space to gather cultural and historical information. The founder of PixelHELPER is portrayed in the Moroccan media as a homosexual, but has been firmly in love with a beautiful Brazilian woman for several years. We've never used children, but we've provided the poor kids in the neighborhood with free clothing, cash, bicycles, hats, and other trinkets, and we've got goals for the football field. Allegations that we want to create a second Israel in Morocco, lacks any basis of facts. The skepticism of Moroccans over Freemasonry is also unfounded as the first Lodge 1867 was founded in Tangier. There are even pure women's lodges in Morocco. We ourselves had never met Moroccan Masons or engaged in lodge work. Our organization is disappointed with the Moroccan authorities who have seen daily in the livestream what we do here. We also regularly explained what we plan and implement in our PixelHELPER livestream headquarters. That all outsiders absolutely do not understand these actions, do not recognize art, do not know modern livestream help via social media and are afraid of freemasonry unfounded is not the fault of PixelHELPER but is based in their own education on topics. Everyone can get information. As we saw it live on the internet every day, it would have been the job of the Moroccan government to have talks with us that we have always offered. All contacts were not answered. PixelHELPER wrote twice all members of the Moroccan parliament by e-mail. All CORCAS members received multiple e-mails. All Moroccan embassies in the world regularly received information from us. An employee of the Moroccan embassy in Sweden was regularly informed about the project. The newspapers complain about a cosplay image in which our employees wear #herring rings costumes shows the tragic extent. The Merkel rhombus which was shaped with the hands was posted by us as a funny cosplay image and has absolutely no Masonic background. At demolition, our obelisk became for the deceased

#

TombiaBraide

destroyed, our 15 meter camera load & - deliberately destroyed for several thousand euros of power & network wiring. All these statements are verifiable. The blame lies not with PixelHELPER but in the communication hole of the Moroccan authorities. Before starting the project in Morocco in the year 2014, Oliver Bienkowski personally informed the Moroccan embassy in Berlin about all planned projects.
The first Holocaust memorial in North Africa
A sign against persecuted minorities worldwide. The construction of the first Holocaust Memorial in North Africa is intended to serve as a source of information about the Holocaust for schools and the general public.
If every block says more than a thousand words. Construction work on the first Holocaust memorial in North Africa started at the 17.07. We set up steles to give visitors in the labyrinth of gray blocks the sense of helplessness and dread that people had in concentration camps back then. We want to create a place in North Africa that brings memory to the digital age. With a livestream, the spectators are present at the construction site and can use your donations to influence the number of workers and blocks to be built. The more people watch and donate the bigger the Holocaust Memorial becomes.
The Holocaust Memorial in Marrakech is said to be the largest in the world. 5 times the size of the Berlin Holocaust Memorial will later be on an 10.000 stone steles around an information center that educates visitors about the Holocaust.
The Founder of the PixelHELPER Foundation, Oliver Bienkowski, looked for his surname in the database of Yad Vashem and found some entries, then he looked where the next Holocaust Memorial is in Africa and found only one in South Africa. Since it is like half a world trip from Morocco, he decided to build a Holocaust memorial on the PixelHELPER site. The neighboring properties are all empty, so there is room to build at least 10.000 steles.