The nonprofit PixelHELPER Foundation is fighting against social ills with unusual means. Often projected by light projectors of moving cars from light art caricatures on international messages. This form of political protest has already been used against the surveillance projects of the NSA, arms deliveries to Saudi Arabia or for animal rights. Often, the participating artists use state-of-the-art technology and all the tools of satire to put problems into the focus of media coverage. The focus of our work is on human rights, in particular the release of political prisoners & states that violate the Geneva Convention on Human Rights. Undeterred by the noise of the world we walk our way, calm and secure, fearless in dangers, high goals in mind to protect the earth. The basic belief is that the principles of the French Revolution "freedom, brotherhood equality" are needed to fight against the repetition of political apathy. Our self-justice of the arts offers all possibilities for a lasting change within the society.
PixelHELPER - supports PixelHELPER in Morocco.
3 days ago
Holocaust Memorial Marrakech
Welcome to the interactive construction site of the first
#Holocaust
Memorial in
#Nordafrika
With your help, we continue to build, pick a color; donates 50 € to paypal
@PixelHELPER
.tv and a co-worker will build your sponsored stele today
#Livevideo
Who does not have Paypal - uses the classic ways on PixelHELPER.org/Hilfe PS: If nobody donates we make the livestream after 2 hours to spare our low budget.
5 days ago
In the center of the #Holocaust Memorial #Marrakech wrd #Regenbogen from stone steles to the 50.000 homosexual men in #Konzentrationslagern Remember those who died there. There they were, stigmatized by the #rosaWinkel on their clothes, little chance of survival. https://t.co/6WJApCBHoA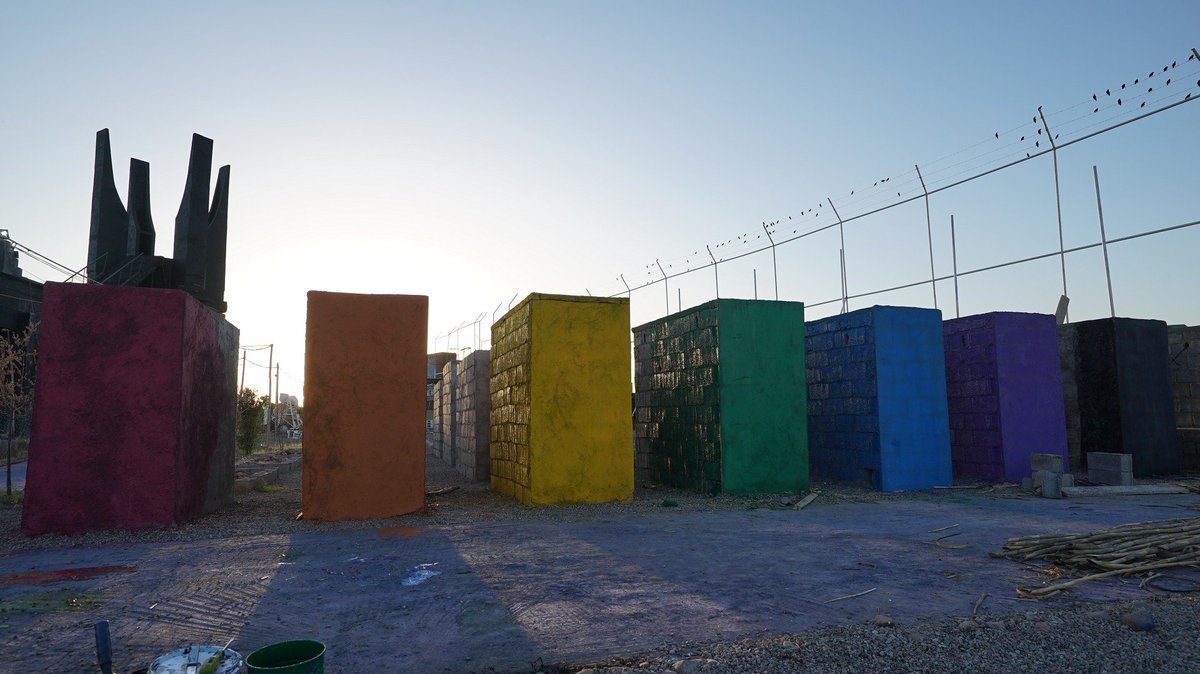 2 weeks ago
Un signe contre les # minorités persécutées dans le monde duck. La construction du premier mémorial de l ' #Holocauste en #maroc #Afrique du Nord devrait servir de source d'informations sur l 'Holocauste pour les écoles et le grand public. #Marrakech #Juif #Hitler #genocide https://t.co/TsJEn4bIrH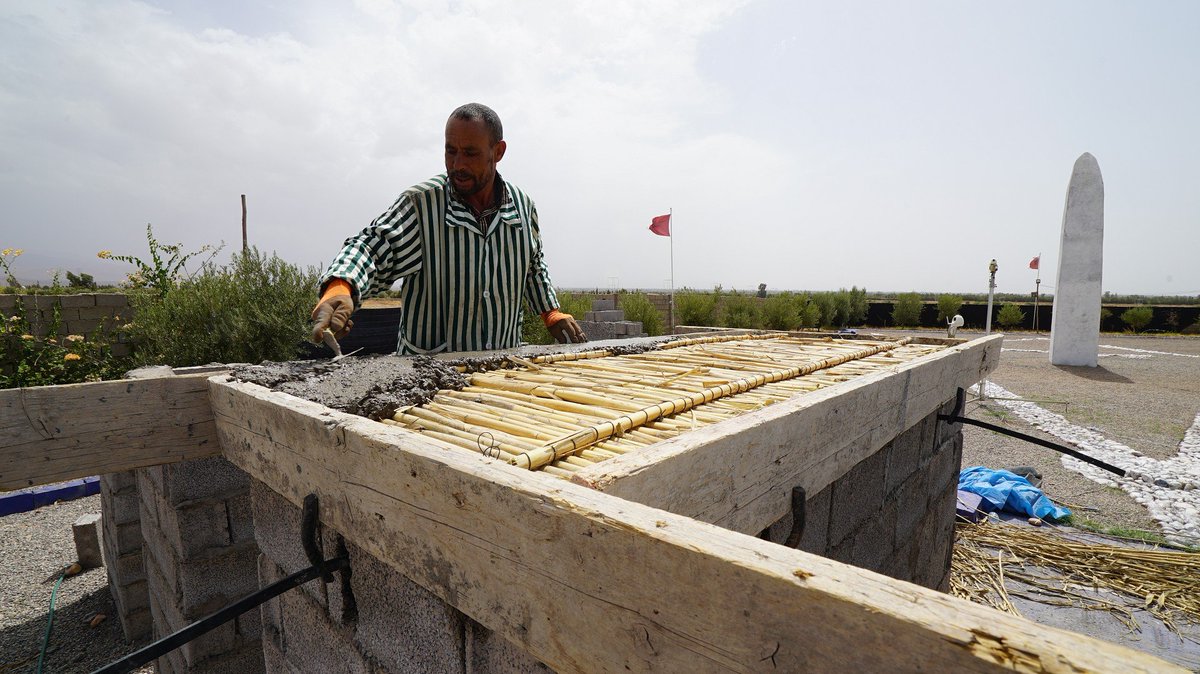 2 weeks ago
Since 22 days we build on the first #Holocaust #Memorial in #Morocco, 10 employees have since cost us over 2200 €, building material for over 2000 € we have installed.
We all call #Brothers & #Schwestern to participate in the costs. Donate to paypal @PixelHELPER. Tv https://t.co/gRbGY0SQGY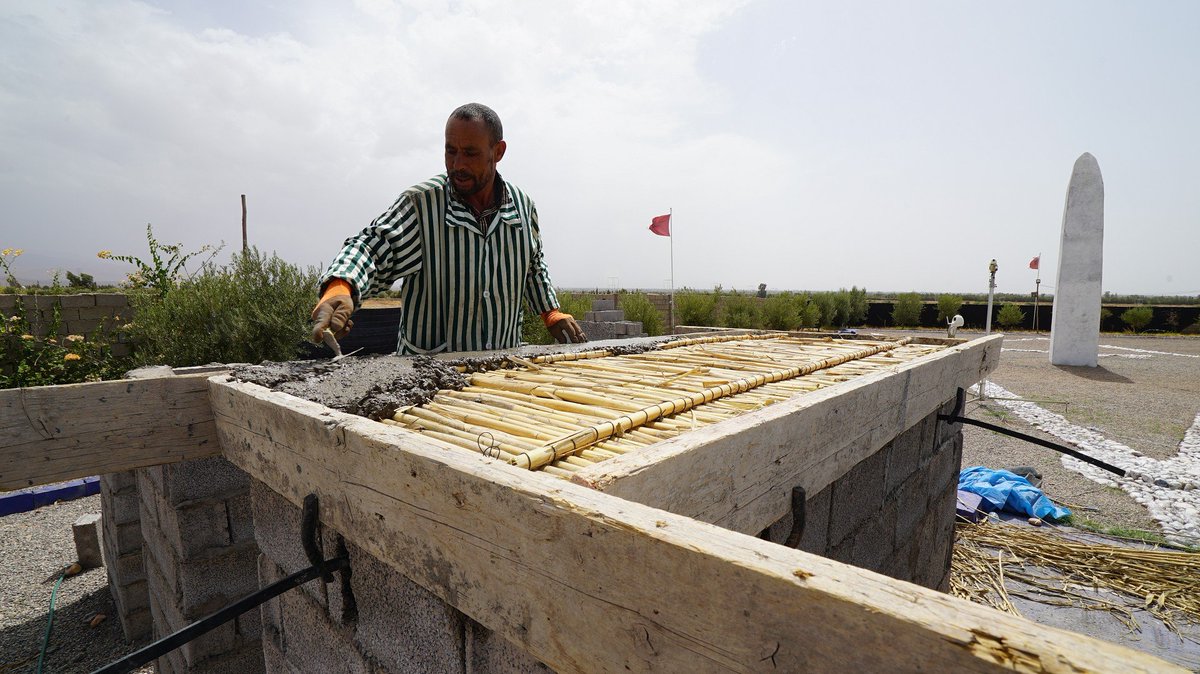 3 weeks ago
The memorial is a sign against persecuted minorities worldwide. The structure of the 1. #Holocaust Memorial in #Morocco should serve as a source of information about the Holocaust for schools and the public. Donate to paypal @PixelHELPER.tv or https://t.co/qmFRJVIeeN #ArtIsNotACrime #Africa https://t.co/Nzd3NMrpAQ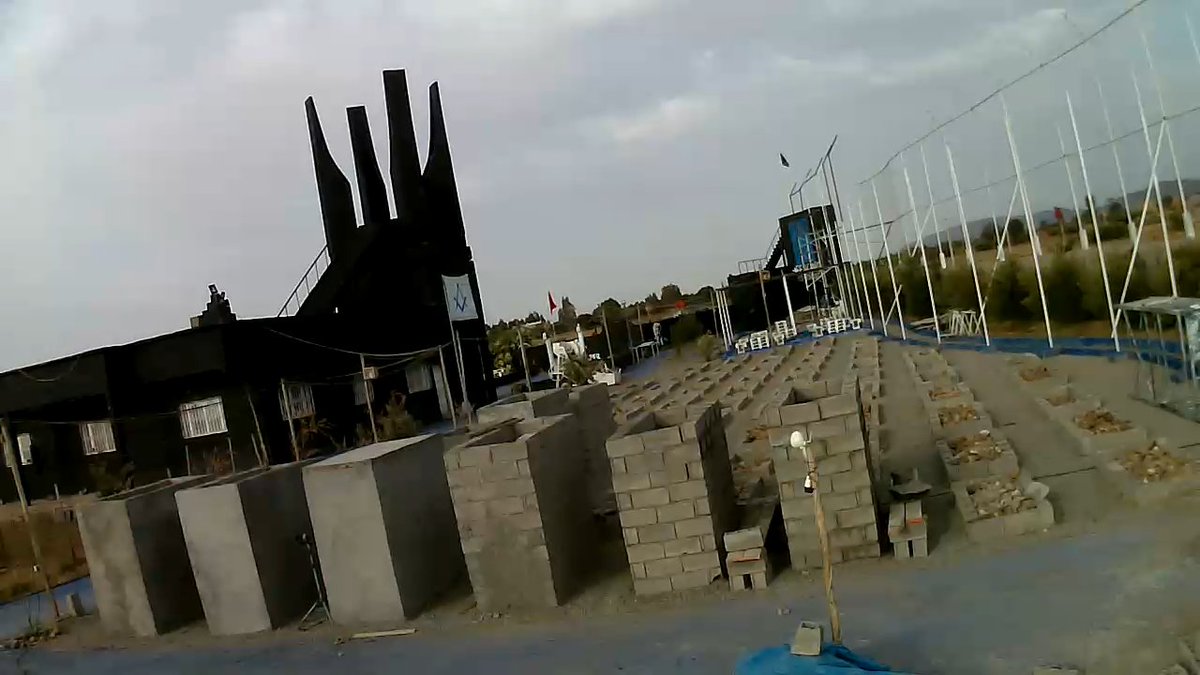 1 month ago
With the light projection of a peace dove in Tian'anmen Square, we call for the abolition of #communism in China & free democratic elections. His program promised grain & progress - killing 45 million Chinese. #MaoZedong is responsible for the most brutal human #FreeUyghurs https://t.co/CiXdAx9bhD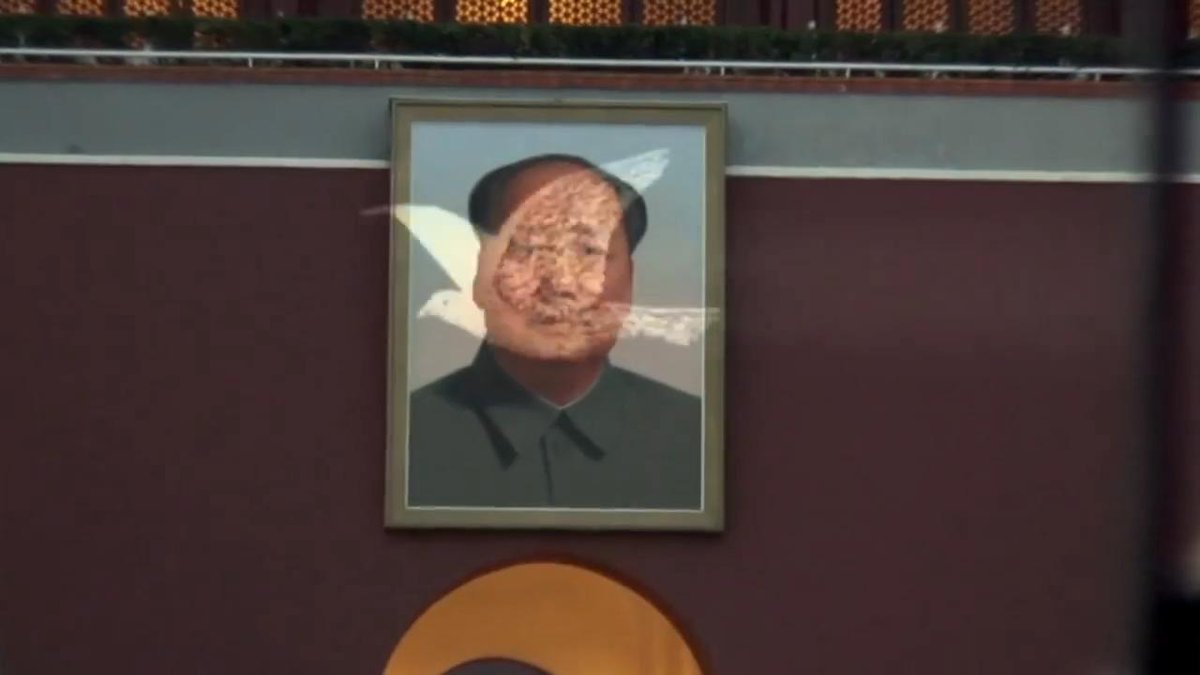 1 month ago
#FreeUyghurs On June 5, 1989, a lone man stepped in front of a column of tanks rumbling past Tiananmen Square. Anonymous act of defiance
Donate: https://t.co/0AeNlhEu0P Nowhere else you get so much rebellion for every donated Euro against China as here paypal @PixelHELPER. Tv https://t.co/VwToIc4Z2T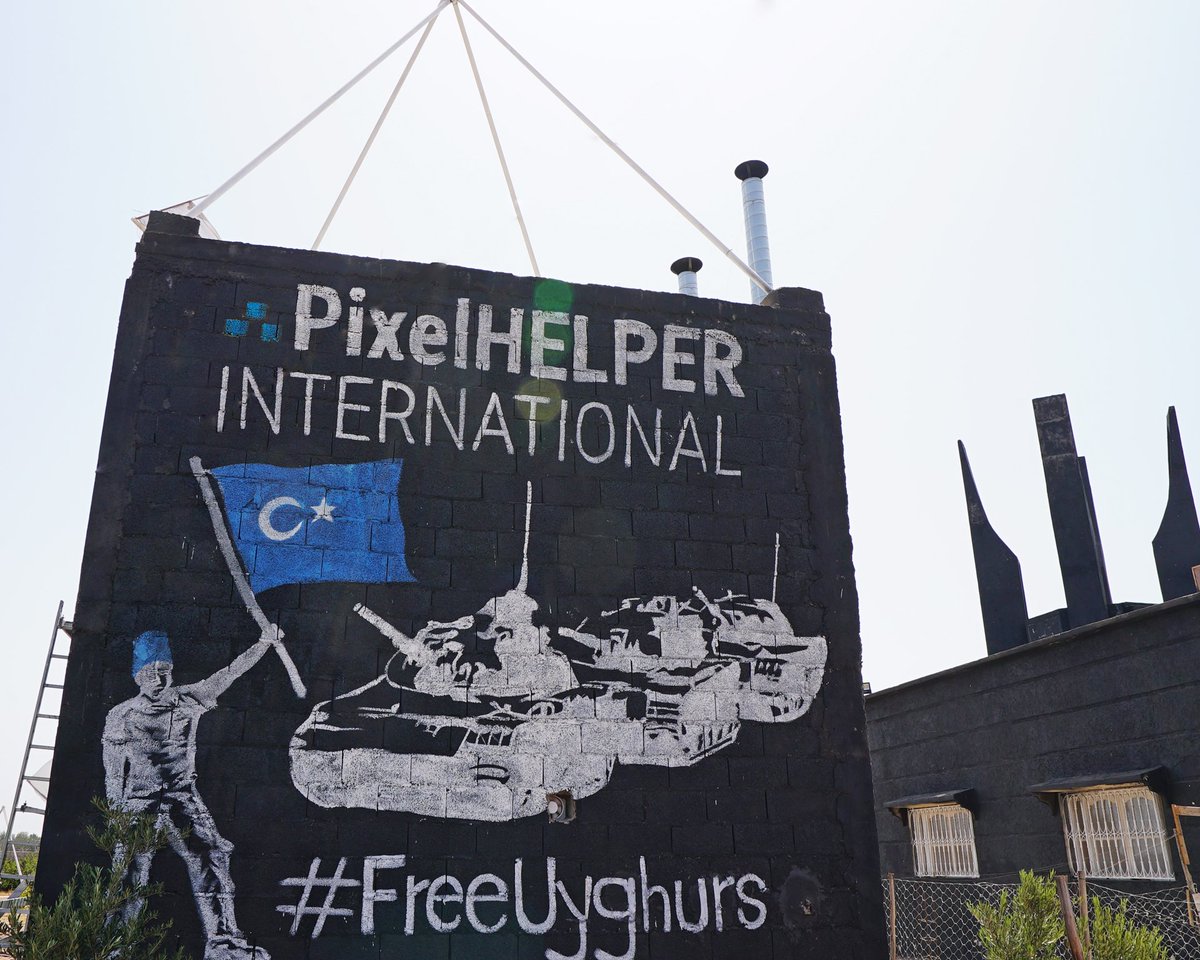 2 months ago
We had our hand puppet last night #VerenaBahlsen before #HERMANNS a big speech in front of thousands of passers-by. After we talked briefly about the use of POWs and forced laborers in production, the #Bahlsen #boykottbahlsen https://t.co/8H0wPxTE1p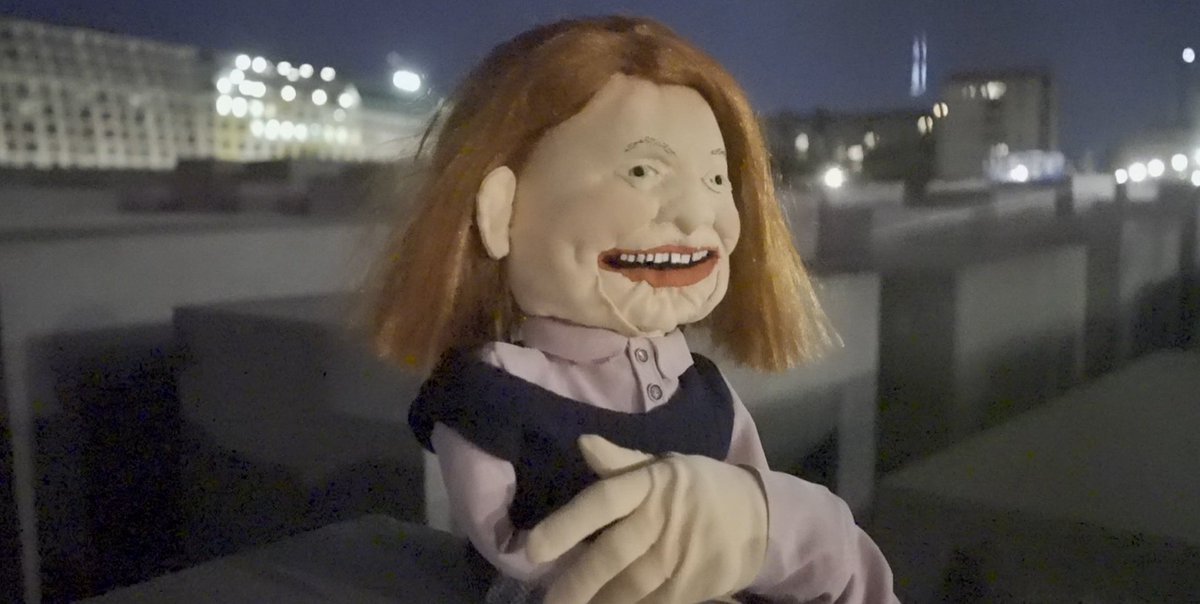 2 months ago
My #Zwangsarbeiter, My concentration camp. My money. My investment advisor. We also demand of #StefanQuandt & all on #Holocaust involved companies dividends for victim families for 1000 years. #Hitler #Unrecht, Destruction by work. How many forced laborers are through https://t.co/kfaw2KuooM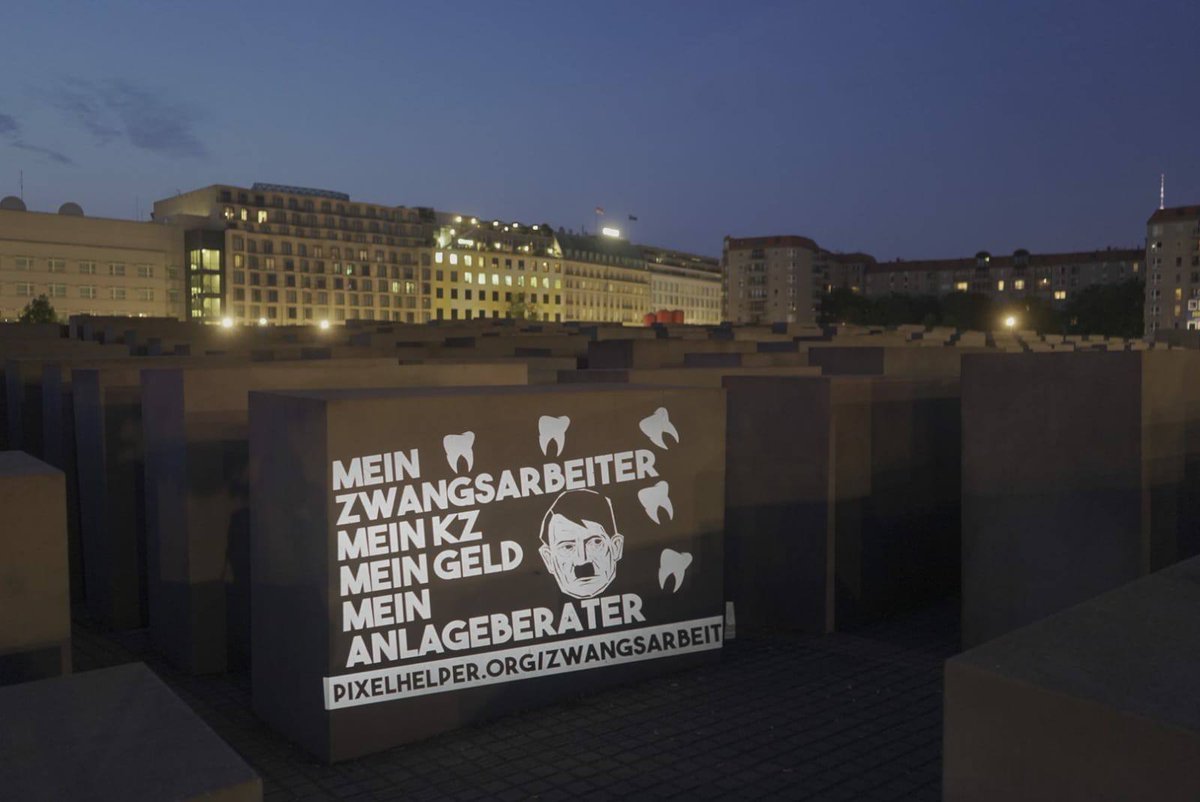 2 months ago
My #Zwangsarbeiter, My concentration camp. My money. My investment advisor. We also demand of #StefanQuandt & all on #Holocaust participating companies dividends for victims #Bahlsen #VerenaBahlsen Destruction by work. More information: https://t.co/umLOufyryj https://t.co/W1Tzstg5DQ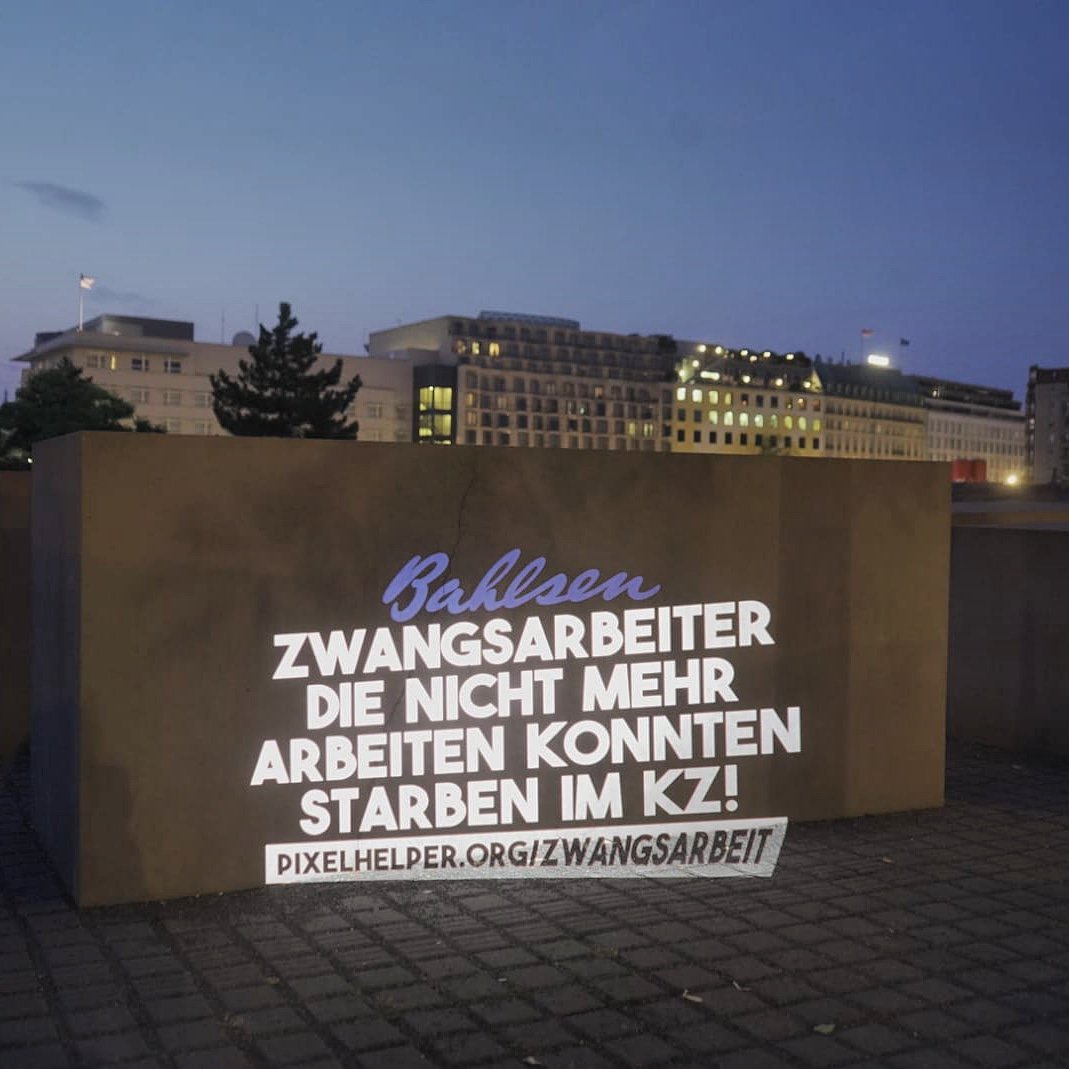 2 months ago
My #Zwangsarbeiter, My concentration camp. My money. My investment advisor. We also demand of #StefanQuandt & all on #Holocaust participating companies dividends for victims #Hitler #Unrecht, Destruction by work. More information on: https://t.co/umLOufyryj https://t.co/QwRKjtAunp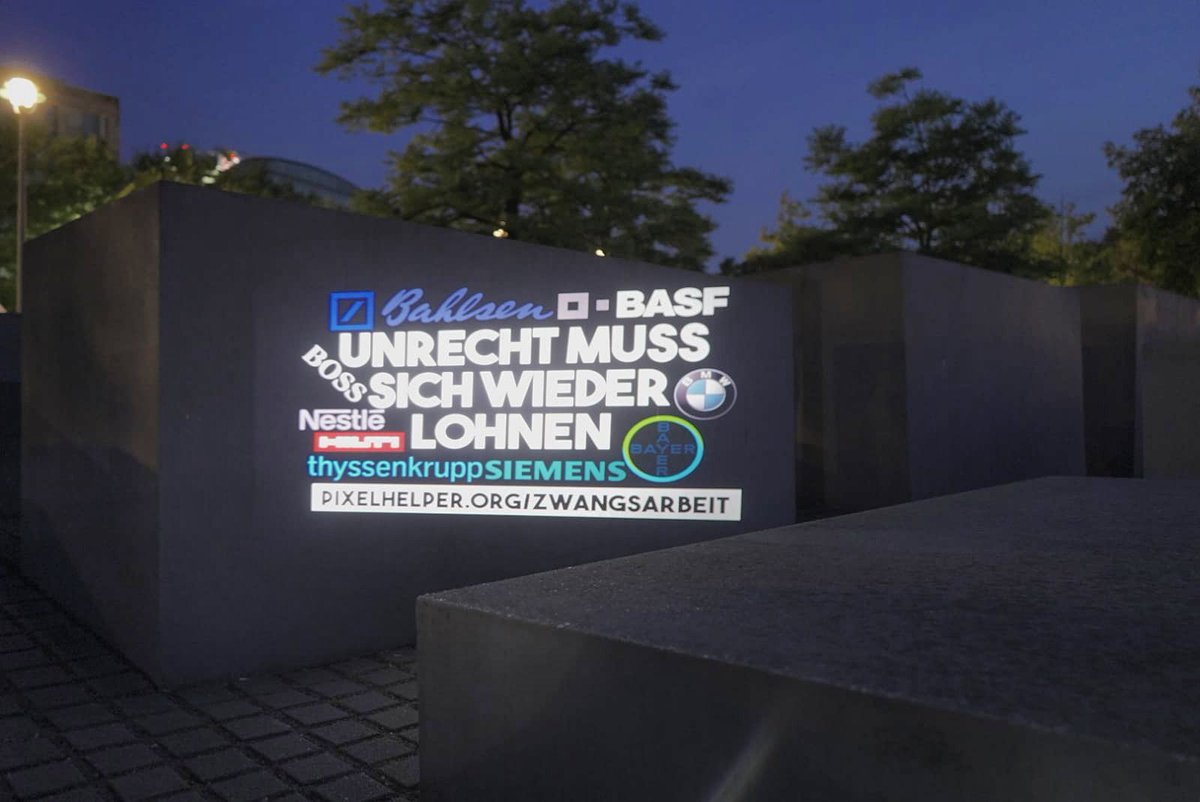 2 months ago
My #Zwangsarbeiter, My concentration camp. My money. My investment advisor. We also demand of #StefanQuandt & all on #Holocaust participating companies dividends for victims #Hitler #Unrecht, Destruction by work. More information on: https://t.co/umLOufyryj https://t.co/E2b8siyNm8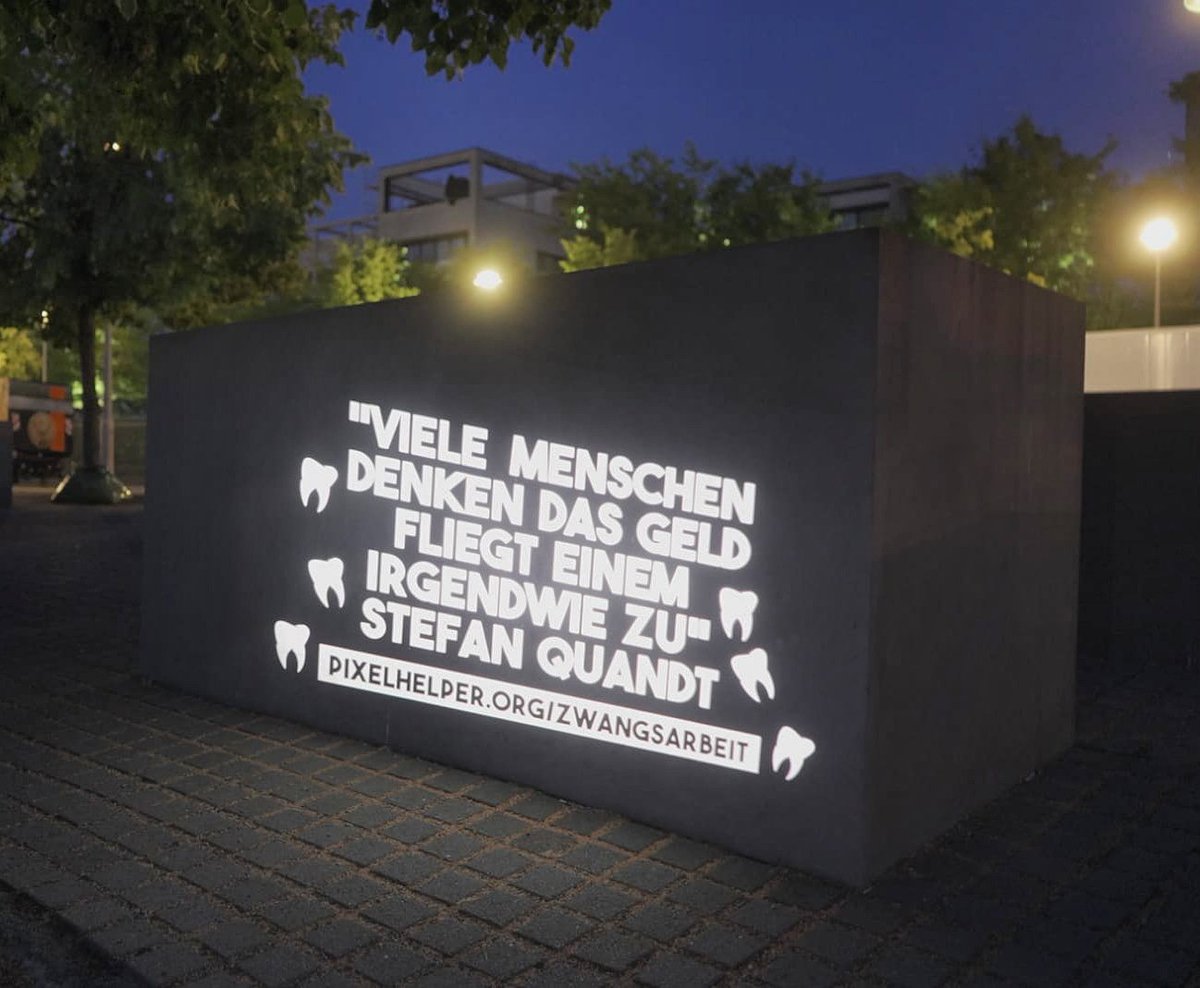 2 months ago
My #Zwangsarbeiter, My concentration camp. My money. My investment advisor. We also demand of #StefanQuandt & all on #Holocaust participating companies dividends for victims #Hitler #Unrecht, Destruction by work. More information on: https://t.co/umLOufyryj https://t.co/ZbAUE0Sr1F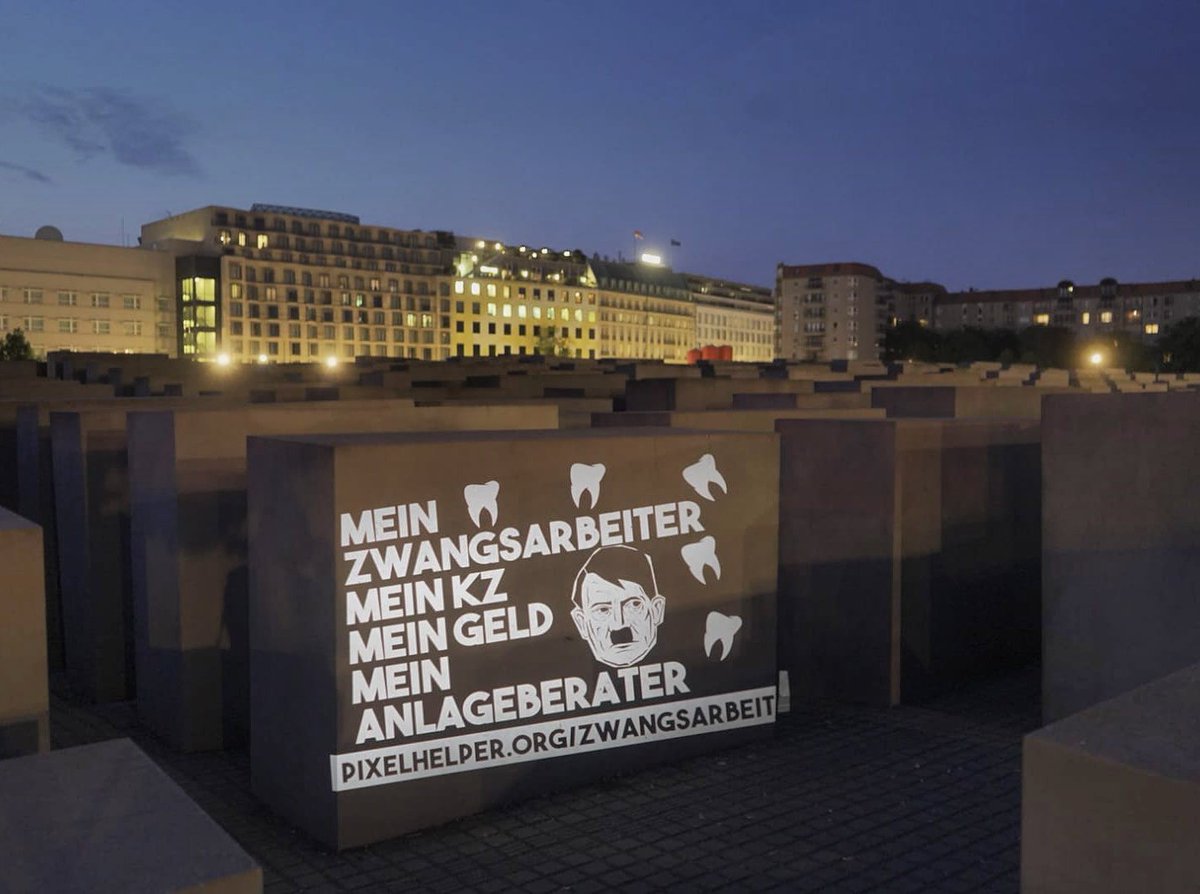 2 months ago
Tomorrow celebrates the #Holocaust #Butter #Biscuit Factory 130 years anniversary in Hannover. Visit us in the #Concentration camp in the Podbielski street. Watch 19 Watch in the Facebook Livestream to get an insight into the production methods of the #Zwangsarbeiter Keks #Hitler #Bahlsen https://t.co/cFuWOOyVIr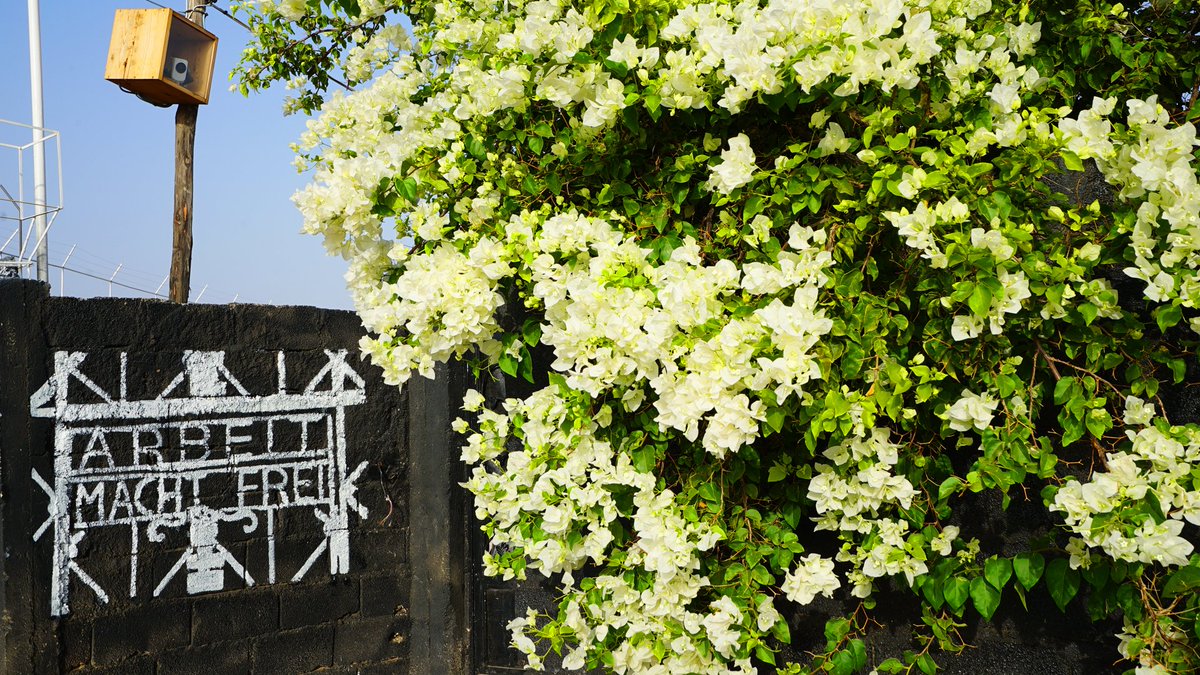 2 months ago
Destruction by work. How many forced laborers are through #Vernutzung during the work assignment #Bahlsen died, dear #VerenaBahlsen ? Death by usage is like #Murder and at the same time the burden of the following generations. Victims Dividen now! # Israel #Hitler https://t.co/l93SEyUDro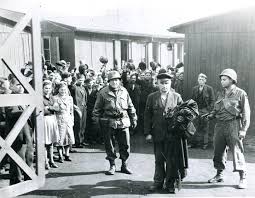 2 months ago
Donate now for the hand puppet #VerenaBahlsen which will do a lot in the future in the hands of one of Europe's most skilled hand puppets. #PixelHELPER needs your help for that #Handpuppe finish 👉paypal @PixelHELPER. Tv #Bahlsen #BahlsenBoykott #Seenotrettung https://t.co/MioQpWApoy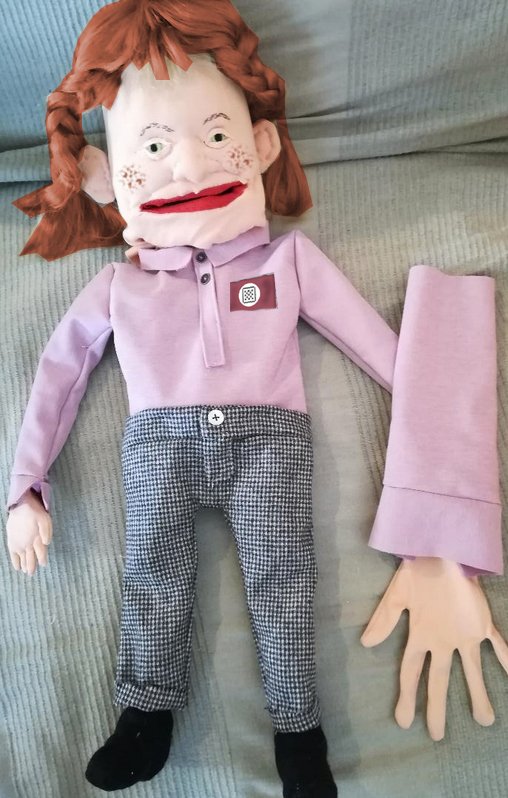 2 months ago
We ask Bahlsen, "How many forced laborers are from your works in concentration camps like #BergenBelsen landed and died? At the Holocaust Memorial in Hannover hangs representative of all killed #Bahlsen Worker the unknown forced laborer. #VerenaBahlsen https://t.co/fzF0gOW4gk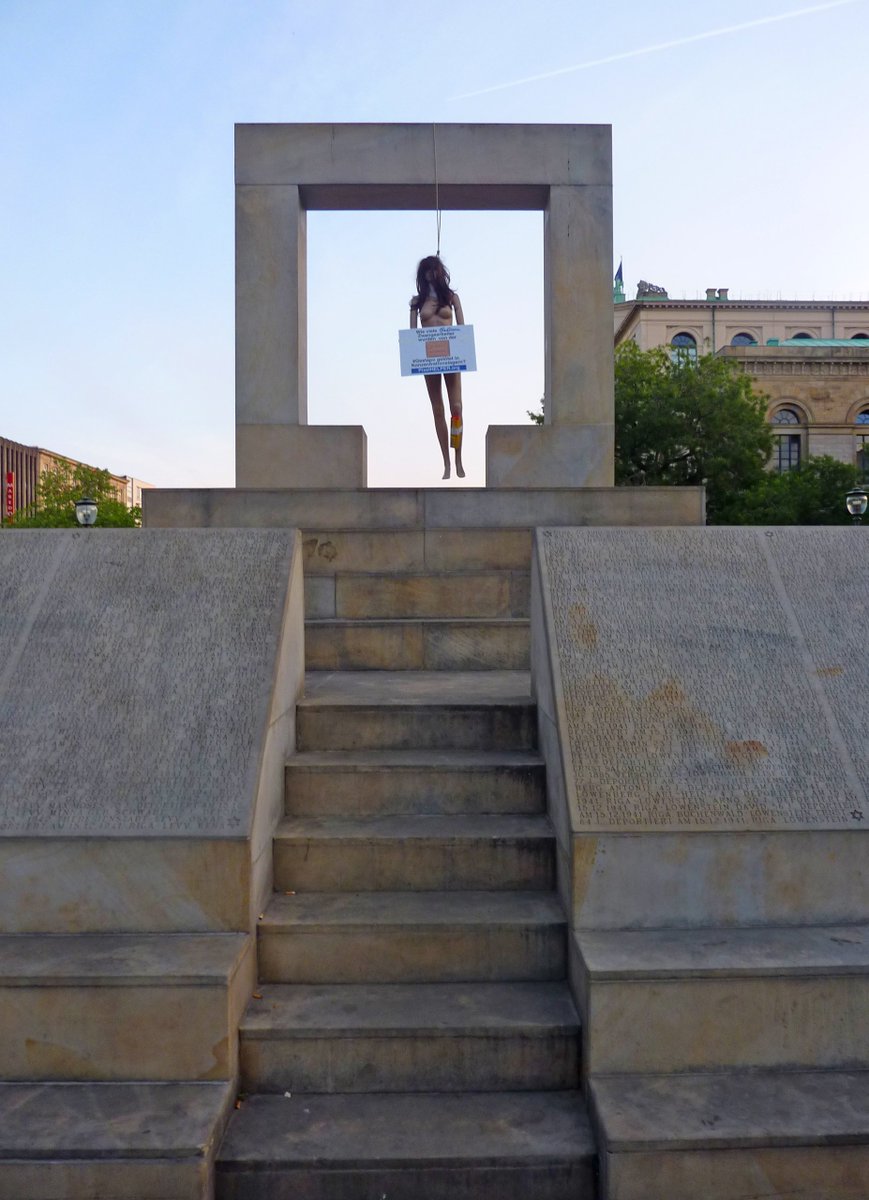 2 months ago
Those who let prisoners of war work in the First World War, personally deported people in World War II, and the company chronicle on the subject says: "Den #Zwangsarbeitern It went so well with us, that you have made after the end of the war before the work to it against looting https://t.co/dPCr9cc3X2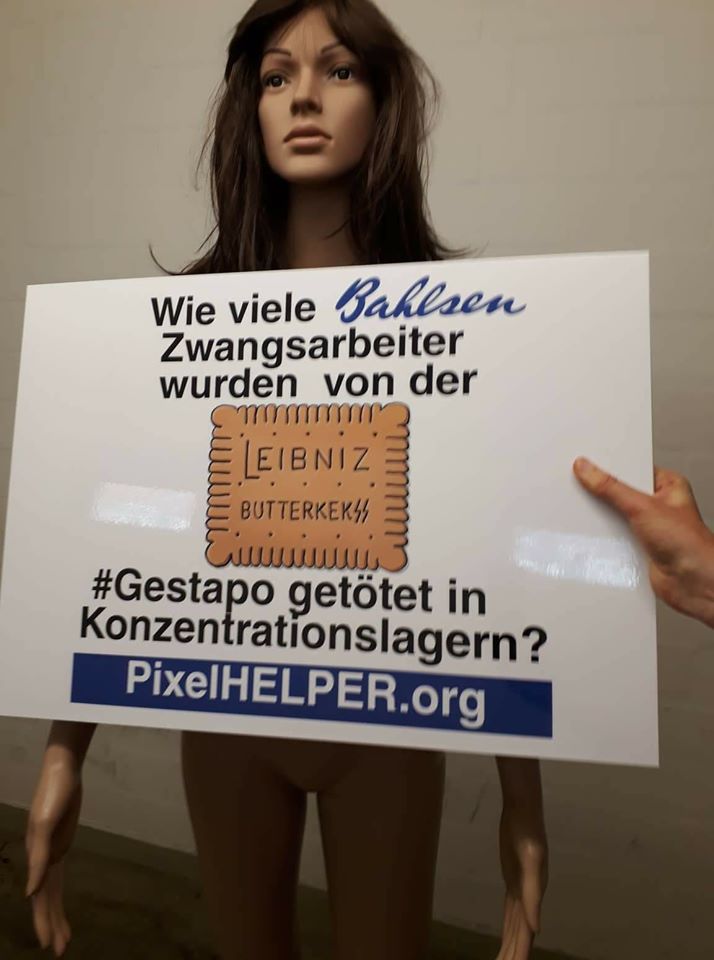 2 months ago
After a natural disaster, such as in Mozambique, when the supply grid collapses, preserving long-lasting canned food saves many lives.
The European canned bread emergency aid tries in disasters #Dosenbrot to bring in crisis areas Support us: to paypal @PixelHELPER. Tv https://t.co/7QRAd4RU2S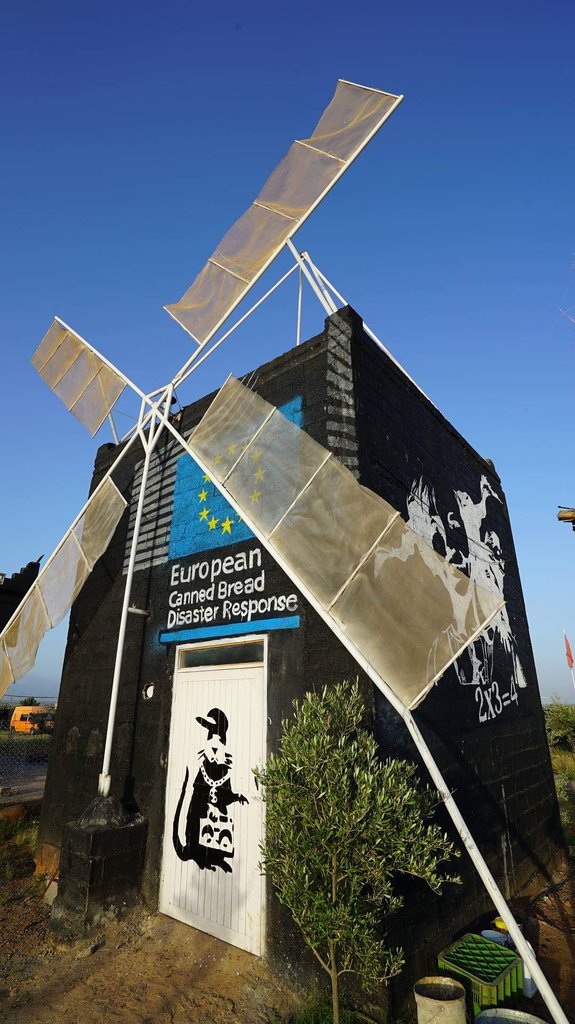 2 months ago
PixelHELPER in #BildamSonntag 630 € donations in a week for a 85.000 € expensive ship are not enough. The fund-raising activists of #PixelHELPER are on donations from all competitors of #Bahlsen & the population instructed. #VerenaBahlsen 👉paypal @PixelHELPER. De https://t.co/tDVe8A2Nfx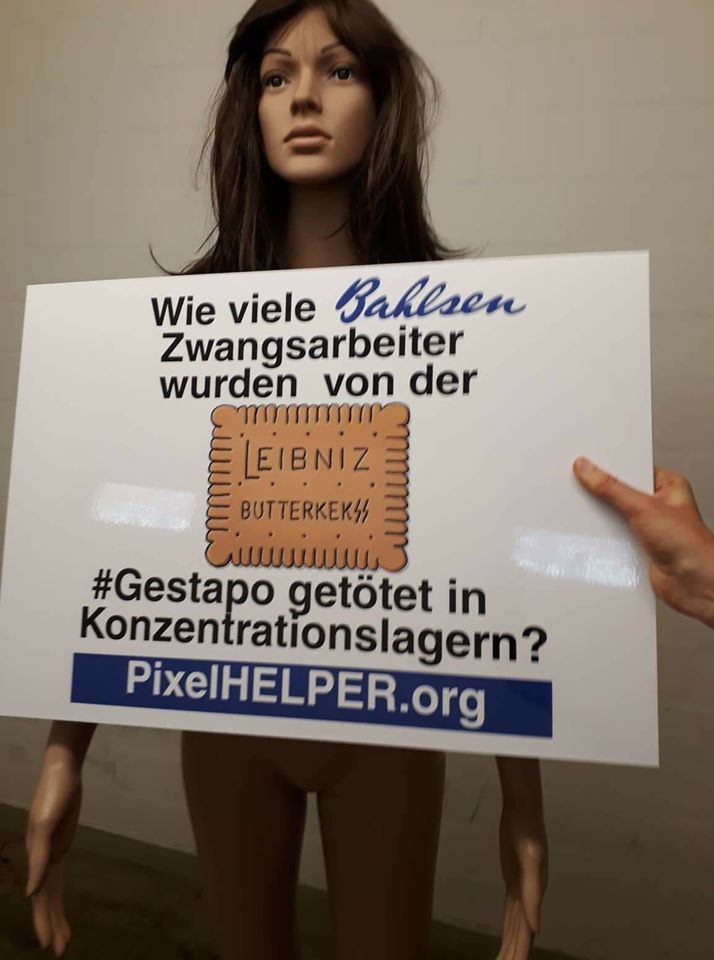 2 months ago
Every day our demand for moral compensation against #Bahlsen greater. Left the boat costs twice as much as the #Zwangsarbeiter demanded from Bahlsen. After 19 years, most of them are dead #SS #VerenaBahlsen will set sail, photo right. https://t.co/cCxQHySsQF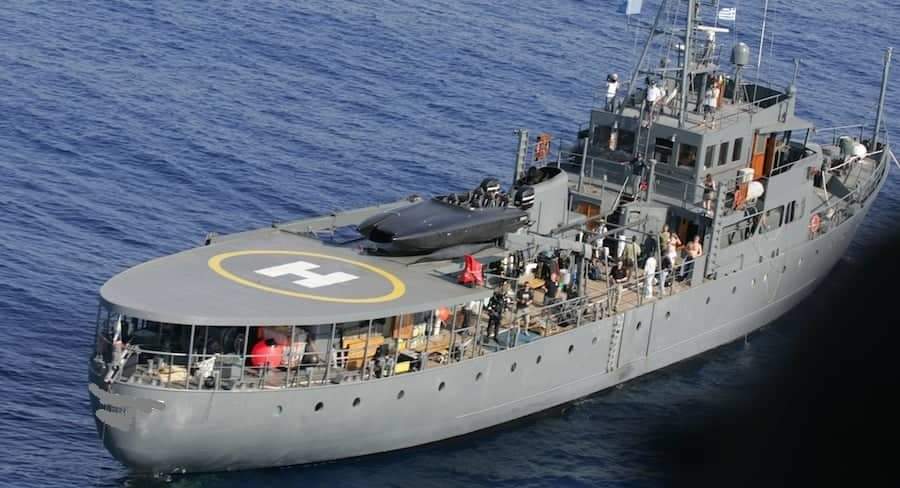 2 months ago
#Bahlsen in the year 2000 did not pay the forced laborers 50.000 € per nose, shows the German humanism on which the world has recovered. #niewiederBahlsen #VerenaBahlsen #Boycott Products:
https://t.co/QMXSuTitVF
No-name products:
https://t.co/C1IfxDQMoj #Seenotrettung https://t.co/Ep5HdwWhL4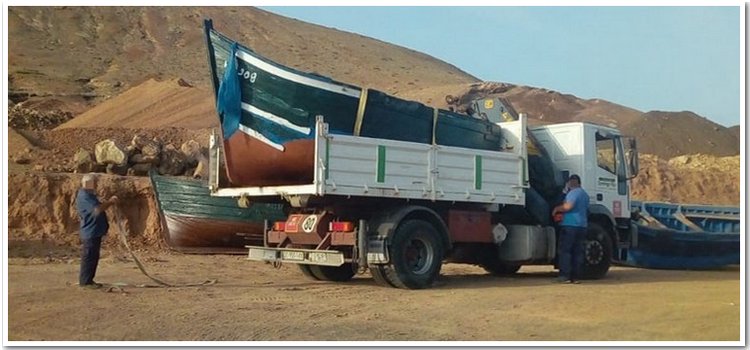 2 months ago
I own a quarter of #BahlsenI want to buy a sailing yacht and stuff like that. "PixelHELPER wants the war fishing boat #VerenaBahlsen for 1 observation mission to bring the Canaries & save people #SeaWatch #SeaEye # pier paypal @pixelhelper. Tv https://t.co/0jv9X0Tdj2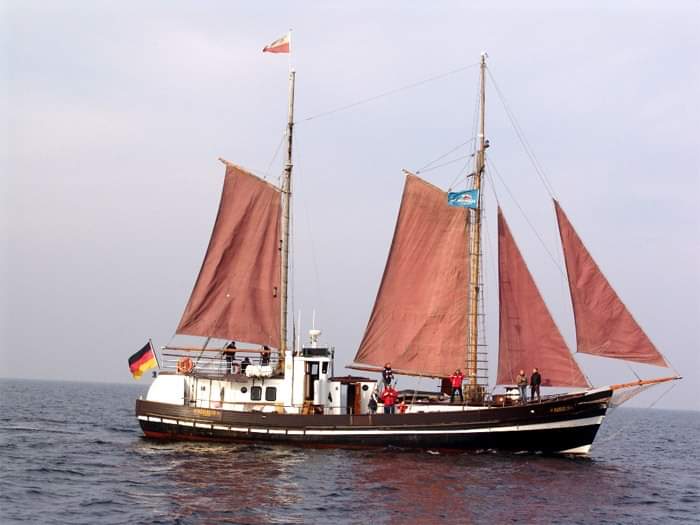 2 months ago
That way #VerenaBahlsen in the future videos about the #National Socialism History of German companies can moderate we need 1 hand puppet from her. This costs about 650 € and is finished in 3 weeks. Please donate to paypal @PixelHELPER.tv or https://t.co/qmFRJVIeeN #Bahlsen https://t.co/r9vNLFg3CI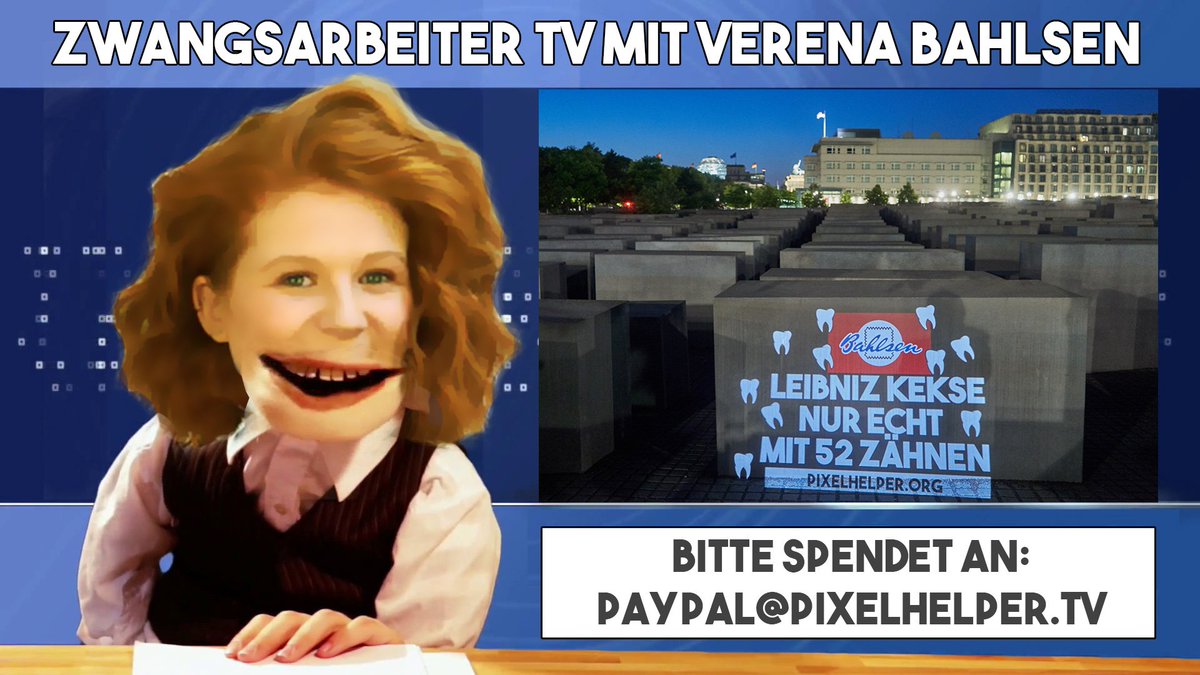 2 months ago
For there are certainly forced laborers of #Bahlsen deported, is that the family Bahlsen deportations, from Kiev to Hanover, have personally headed the station. More information about our campaign https://t.co/QanPXBtjBA #VerenaBahlsen https://t.co/XzsBajVcFg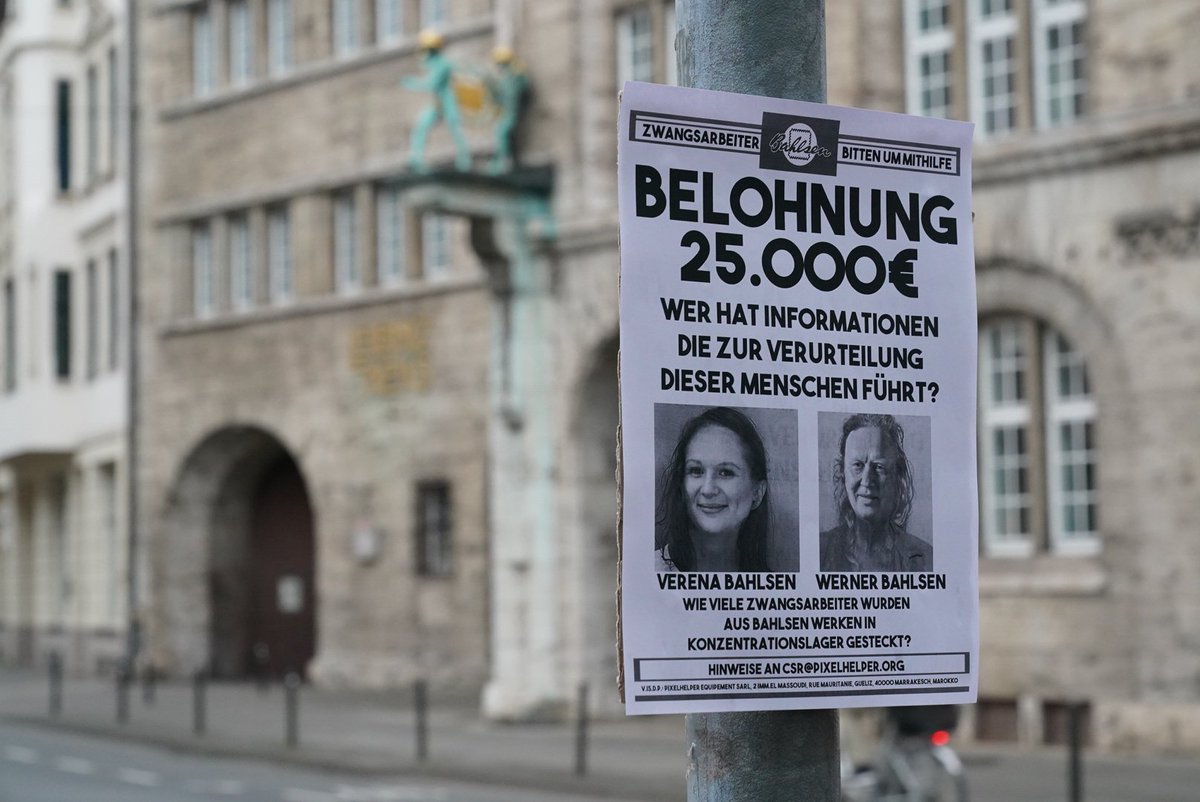 2 months ago
Criminals who personally deported people during the Nazi era, forced laborers exploited & with #Hail Hitler you can also sign 1000 years later #Nazi call. How many #Bahlsen Forced laborers were ins #Concentration camp from the #Gestapo been? https://t.co/gaqs5uCPTo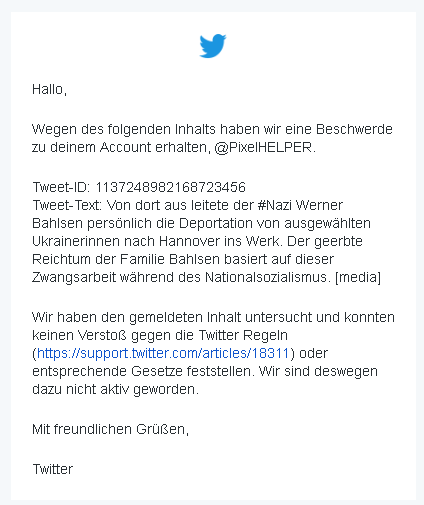 3 months ago
We demand #VerenaBahlsen on 40% of your shares in the #CONCENTRATION CAMP #Auschwitz cede. Without Nazi families like the Bahlsens, #Oetkers, #Quandts & #Porsche Hitler's blitzkriegs would never have been possible. https://t.co/neGag359hK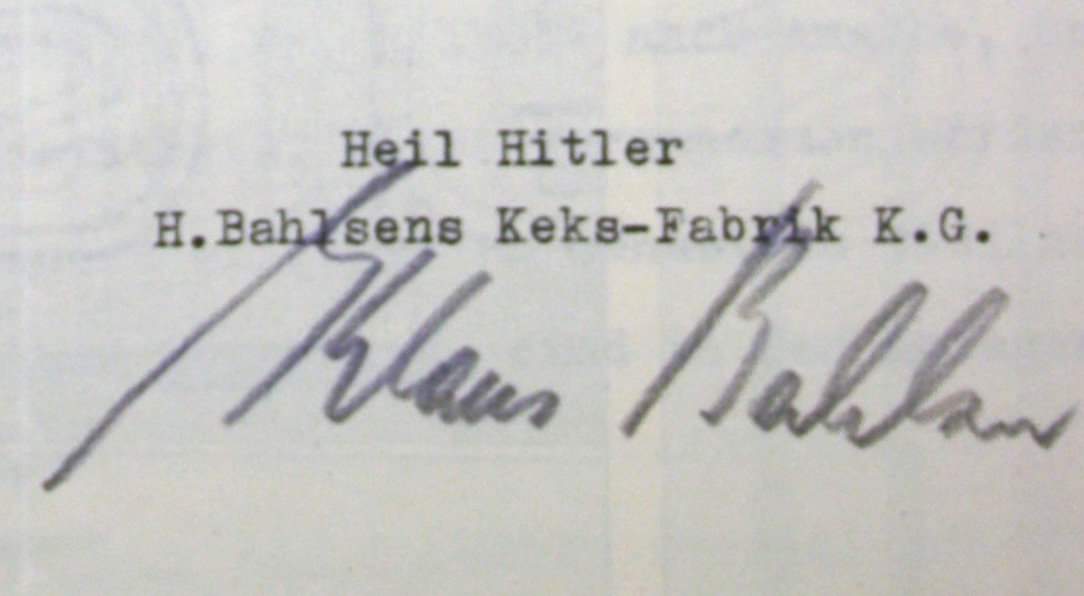 3 months ago
Light projection on the Holocaust memorial #Leibnitz Biscuit only real with 52 teeth. The biscuit maker was crucial to the war and produced with forced laborers the much-needed food portions for the Iron Reserve of the Wehrmacht. https://t.co/J8F5Hrcx7l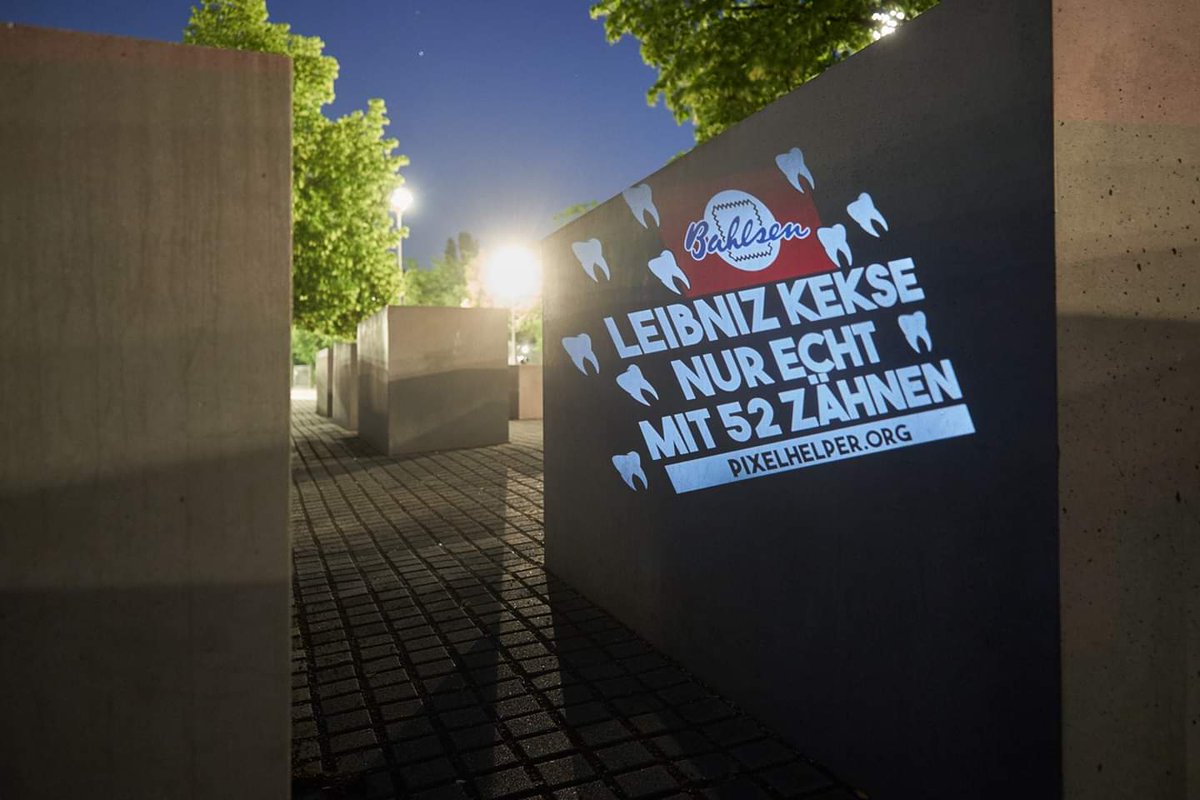 3 months ago
From there led the #Nazi Werner Bahlsen personally the deportation of selected Ukrainians to Hanover in the factory. The inherited wealth of the Bahlsen family is based on this forced labor during National Socialism. https://t.co/xhHrmO1zo6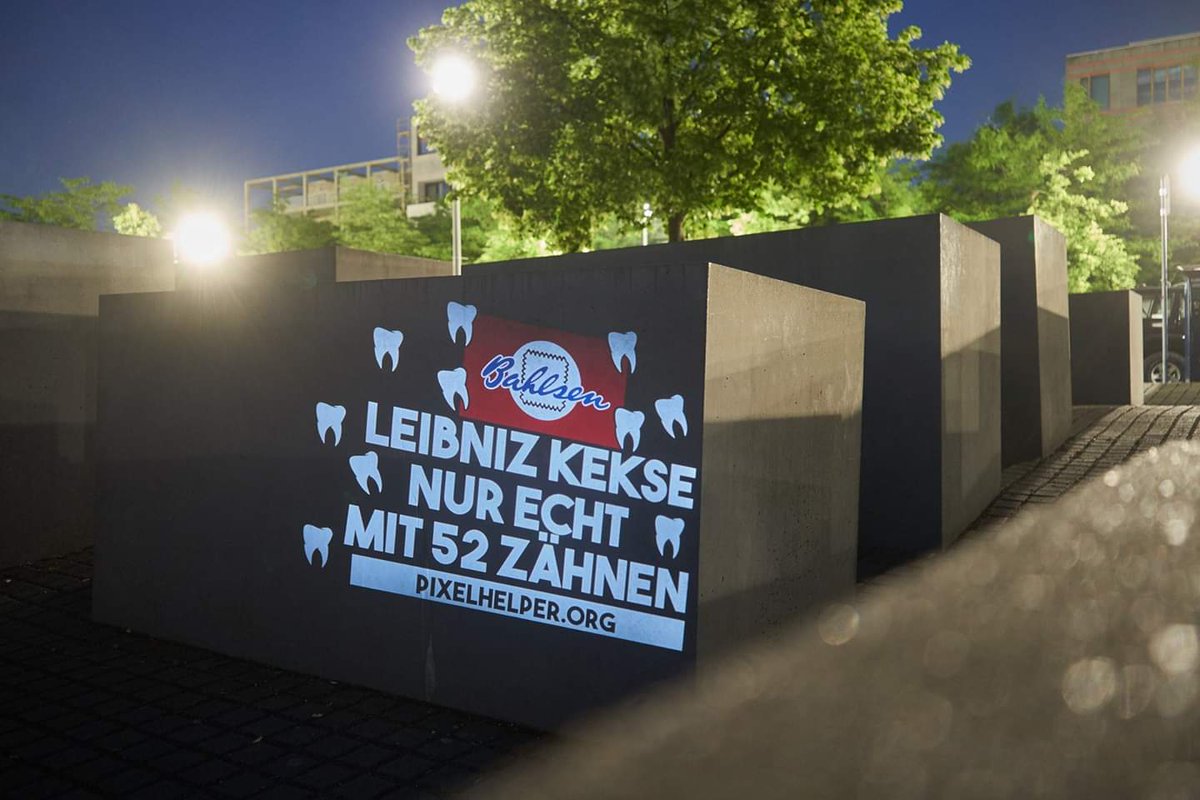 3 months ago
We ask @Bahlsen_Family: "How many forced laborers were from the #Gestapo put in concentration camps from your works? " #Bahlsen operated during the Second World War a Nazi-occupied biscuit factory in Kiev with over 1500 employees. #verenabahlsen https://t.co/OdL7TCdPUV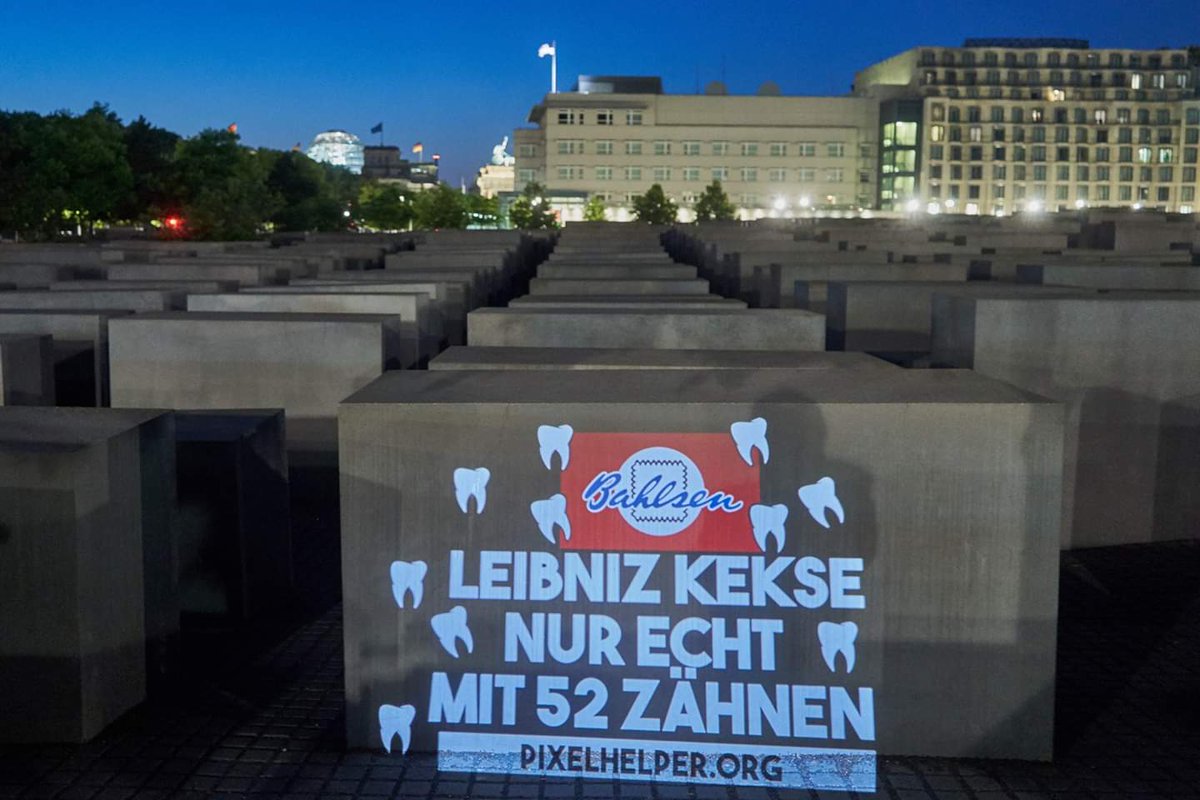 3 months ago
#Art is not a #Crime, The biggest crimes in the world are not committed by people who violate the rules. They are people who follow orders, drop bombs and massacre villages. Donate to paypal @PixelHELPER.tv and supports ours #Afrikahilfe https://t.co/ZcXUKaMXIy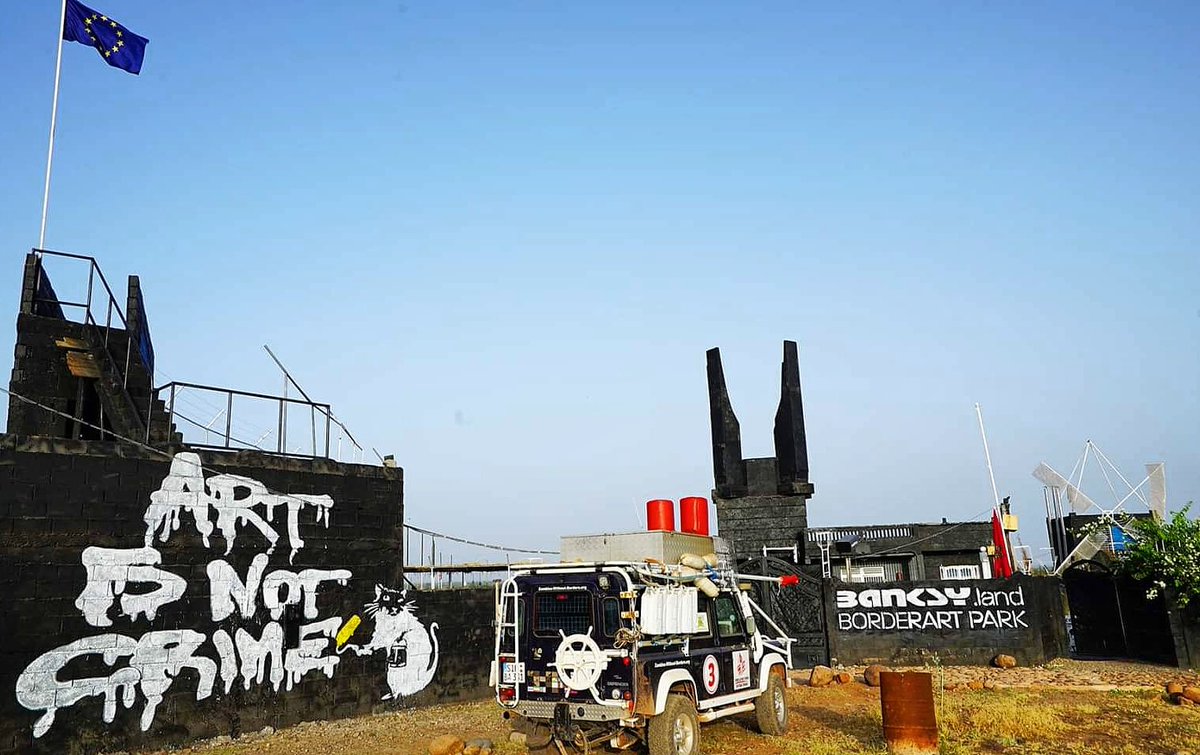 3 months ago
. @Lightartist closes his eyes & wishes you donations to paypal @pixelhelper.tv for our livestream swarm help project in Africa #NASDaily #Mauern #To build Bury yours now #Morocco Vacation and visit us #Banksy Land Border Art Park https://t.co/E3RZdbLtTE https://t.co/PgCzIR0sbk