Choose your language:



Please donate to paypal@PixelHELPER.tv for further actions against the king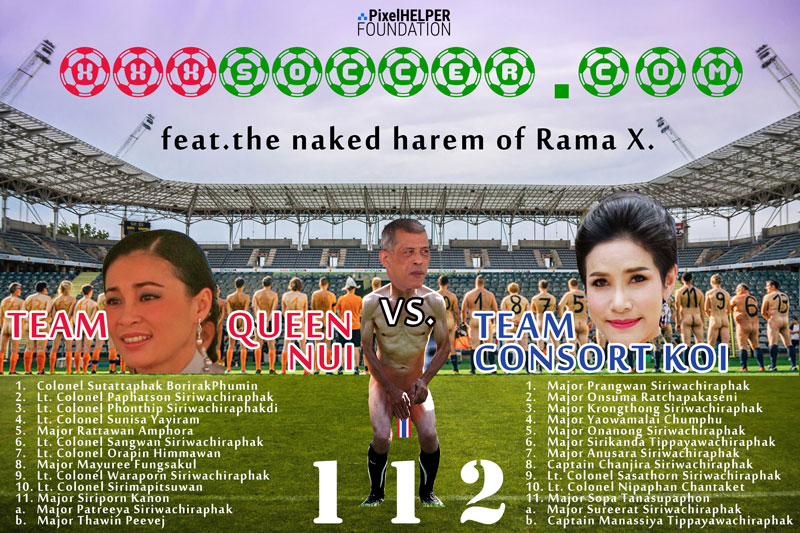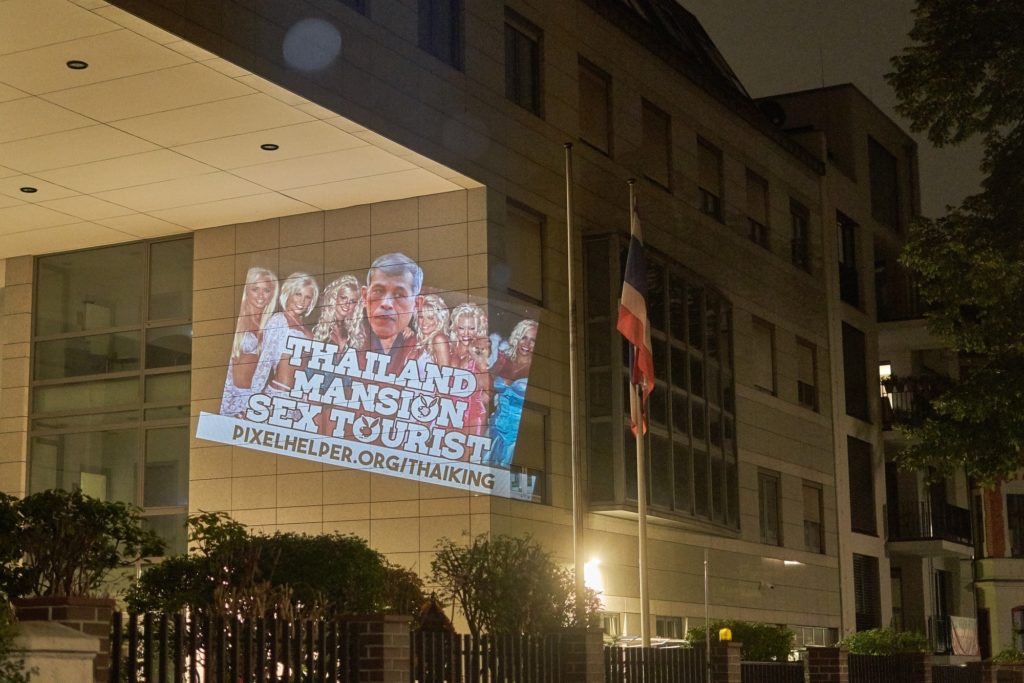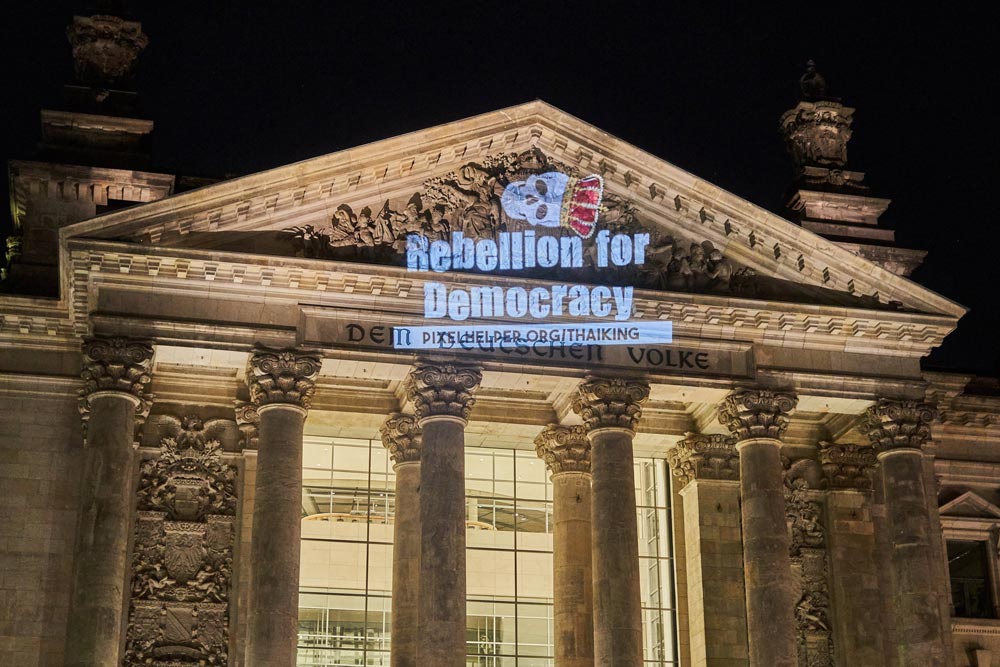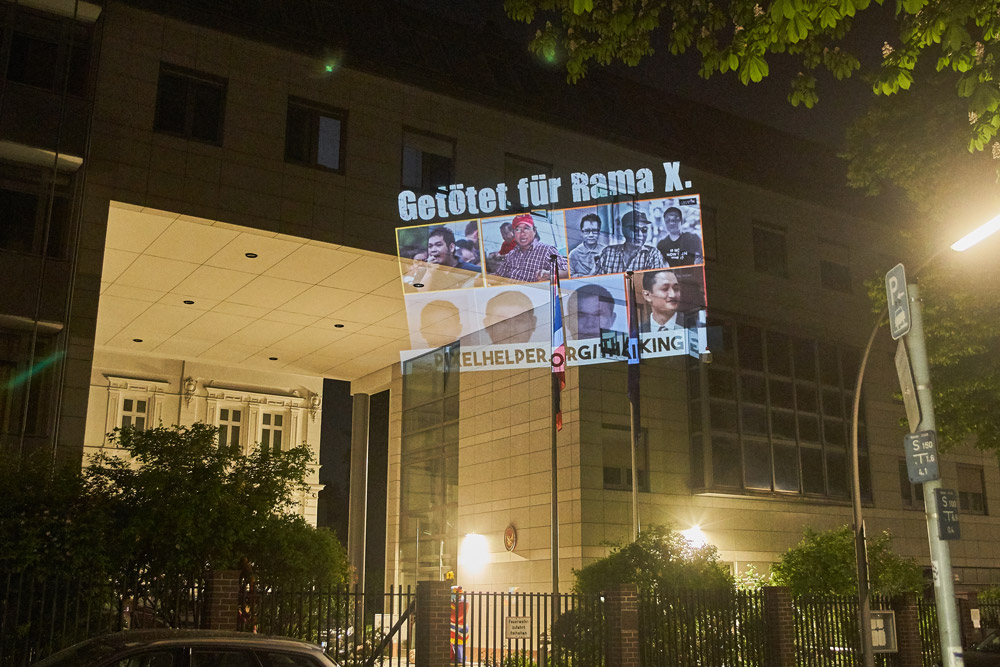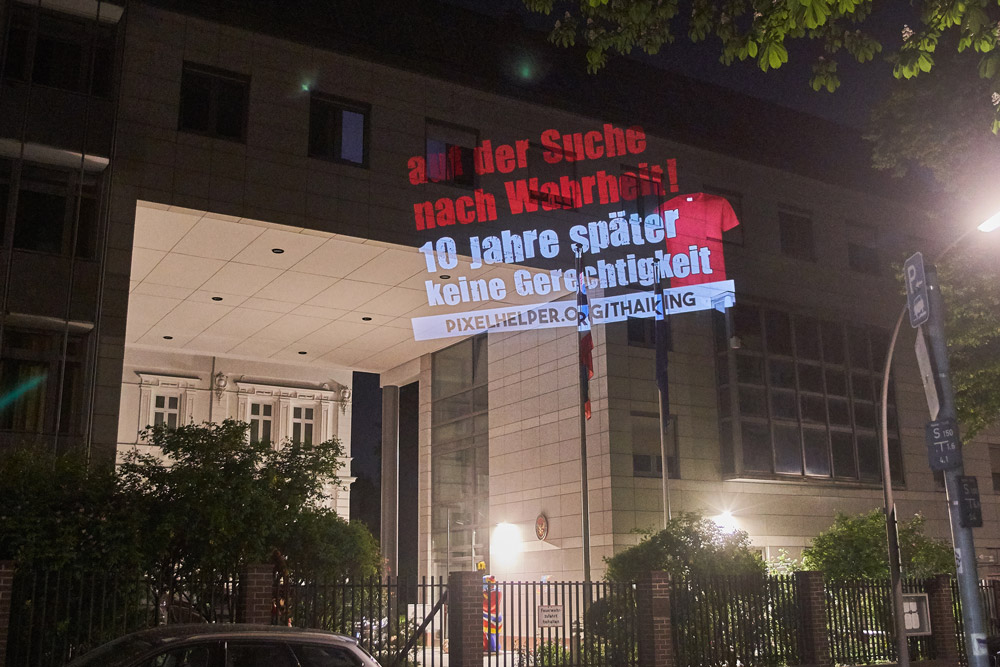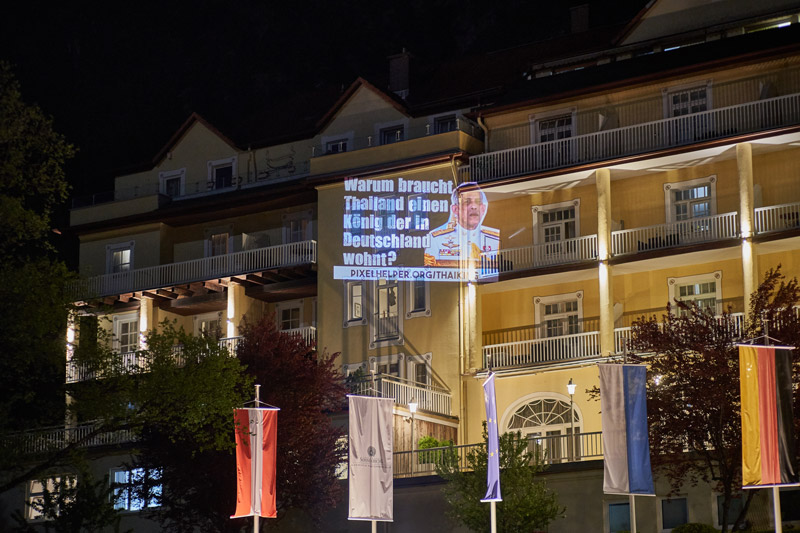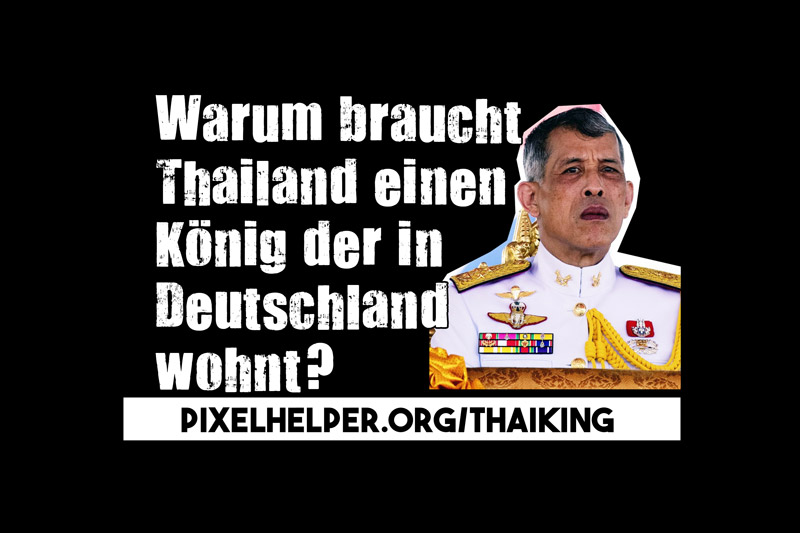 Thais fighting for democracy and freedom of speech are supporting the international PixelHELPER Foundation to launch a protest campaign against King Vajiralongkorn of Thailand, a cruel and violent monarch who, with the help of his allies, rules through fear and intimidation in the military.

The 67-year-old monarch became king in 2017, but hardly spends time in Thailand. For several years he has been spending most of his time in the Grand Hotel Sonnenbichl in the German city of Garmisch-Partenkirchen, together with a harem of 20 women and an entourage of more than 100 employees and palace officials.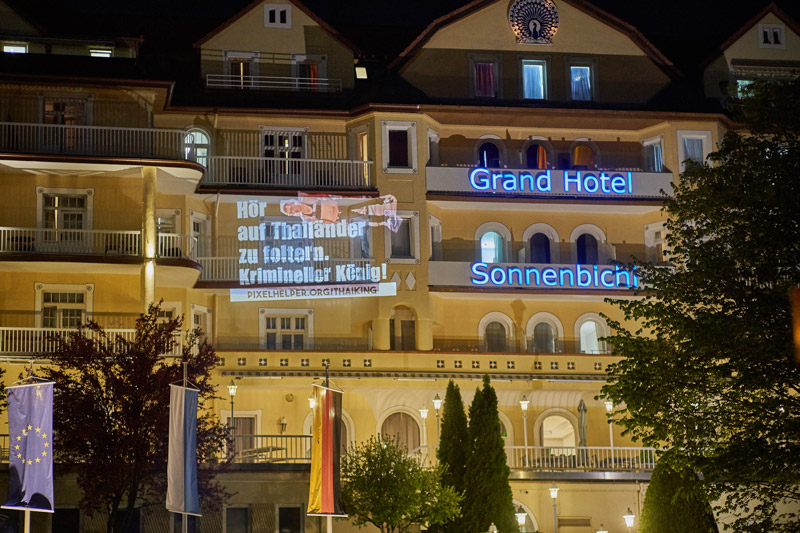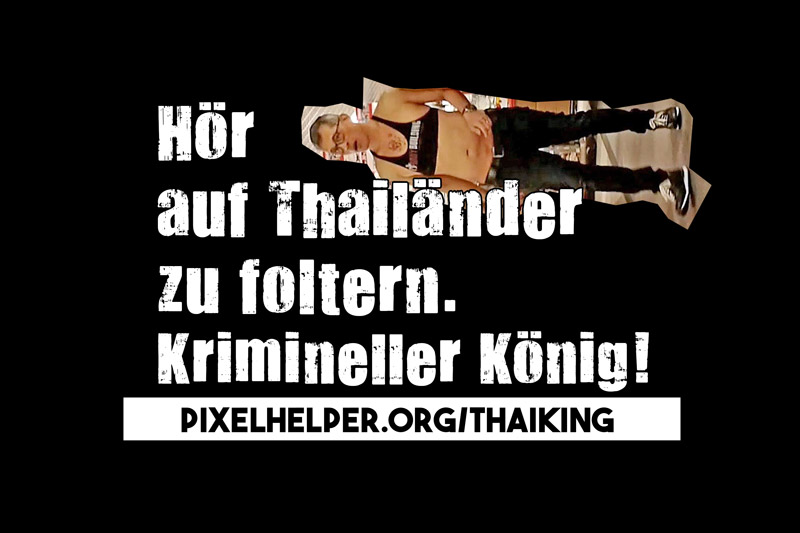 Many of the women in his harem and servants in his wake are prisoners in Germany. They don't want to serve Vajiralongkorn, but they have no choice. Sources working for the king in Bavaria say that employees who displease him are routinely beaten and flogged by Vajiralongkorn's henchmen as punishment. The blows are filmed because Vajiralongkorn likes to watch videos of sufferers.

In Thailand, the king set up a prison and punishment camp in one of his palaces. Officials and military personnel can be sent there for months for minor violations. They are tortured, beaten and mistreated on the orders of Vajiralongkorn.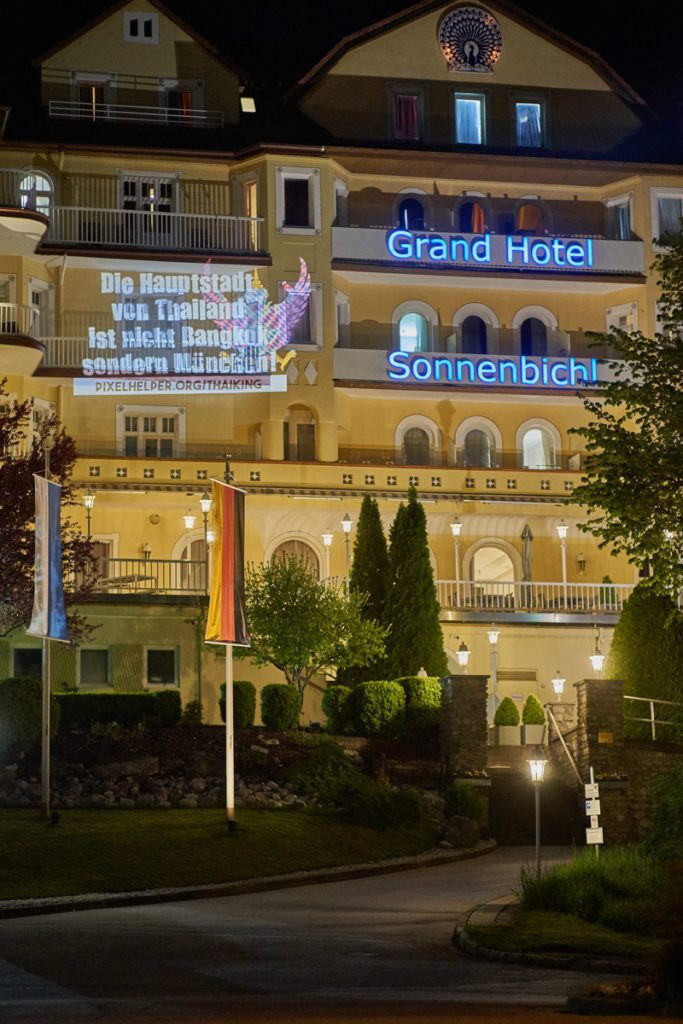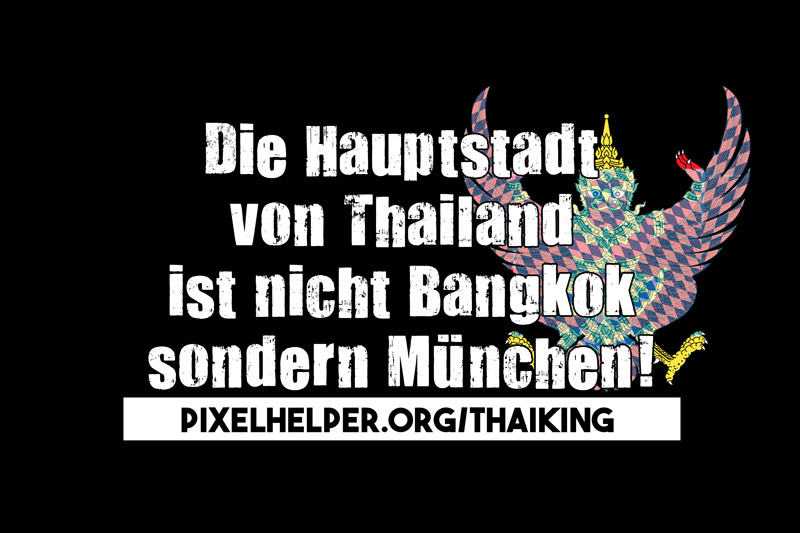 At least three people who work for the king have died in recent years. The palace claims that two of them committed suicide and the third died from a blood infection, but it is common knowledge that all three were tortured and murdered.

Since 2016, nine Thai democracy activists seeking exile abroad have been murdered. There is overwhelming evidence that they were killed by Thai intelligence agencies who followed Vajiralongkorn's instructions.

The king is above the law in Thailand and can act with impunity. The constitution gives him absolute power and no one can bring civil or criminal charges against him.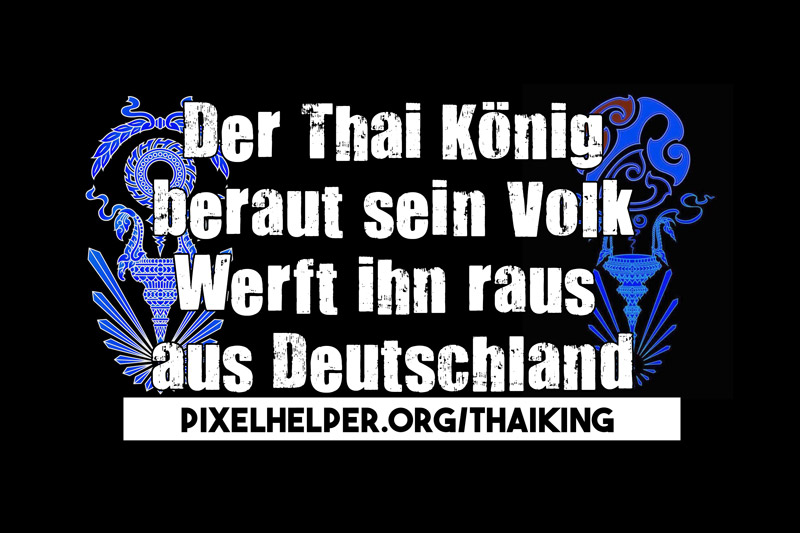 He is protected and supported by ultra-royalist generals who lead the Thai armed forces. The Thai military, like the monarchy, is an enemy of democracy. In the past century, the army has conquered power twelve times in military coups and is constantly interfering in politics. Thailand has never been able to develop sustainable democracy because the monarchy and military have conspired to undermine electoral policy. Vajiralongkorn is in direct command of an army of more than 50.000 Royal Guard soldiers in Thailand to suppress any contradiction.

Four times in the modern history of Thailand - 1973, 1976, 1992 and 2010 - the Thai military massacred civilians protesting on the streets of Bangkok to demand democracy. The army has killed far more Thai civilians than it has ever killed foreign soldiers in a real war.

Vajiralongkorn is now in his fourth marriage. He left and humiliated his first wife shortly after their marriage and finally divorced her. His second wife was banished from Thailand in 1996 along with the couple's four sons. He divorced his third wife in 2014, forced her into house arrest, and initiated a brutal cleanup of her family. Her parents, three brothers, a sister, her uncle and several other relatives were arrested.

Vajiralongkorn married his current queen a year ago, but he rarely sees her and prefers to spend most of his time with his harem at the Grand Hotel Sonnenbichl while his wife lives in a hotel in the Swiss city of Engelberg.

Vajiralongkorn is the richest monarch in the world with a personal fortune of more than 50 billion euros. But this wealth is not enough for him - every year he demands a huge amount from the state budget, which is financed by the Thai taxpayer. This year the king will receive more than 815 million euros from the Thai budget.

Ordinary people are desperate and starving as the Covid-19 pandemic sweeps across Thailand and the world, while the king at the Grand Hotel Sonnenbichl lives in luxury, wastes huge amounts of taxpayer money, and abuses his harem and his servants. Employees who are beaten and abused do not dare to contact the German police because they are afraid that their families may be retaliated in Thailand.

Most Thais are aware of their king's crimes and cruelty, but their voices are silenced by draconian laws. Anyone who criticizes the monarchy is in prison years ago.

It is not just Thais who suffer from King Vajiralongkorn. He also burdens German taxpayers because the state has to pay for him for security and protection. He commits human rights violations on German soil - trafficking and abuse of women and brutalization of his servants, whom he treats like slaves. The Germans shouldn't have to tolerate this in their country.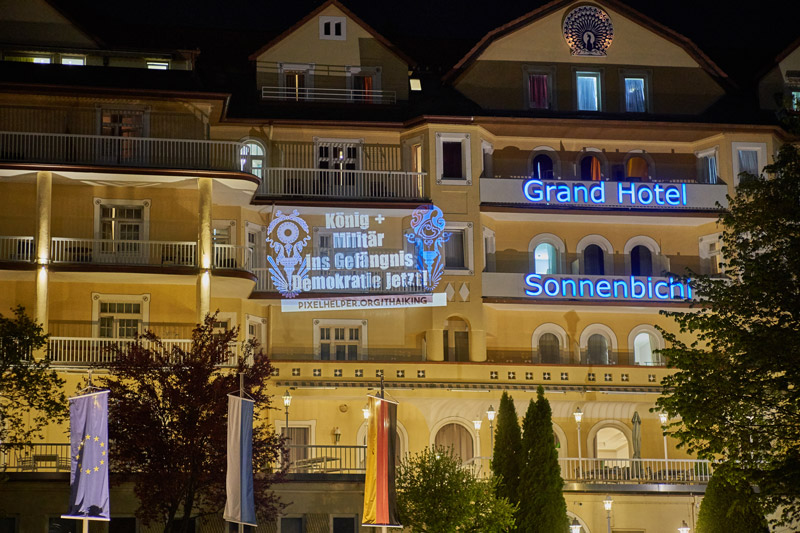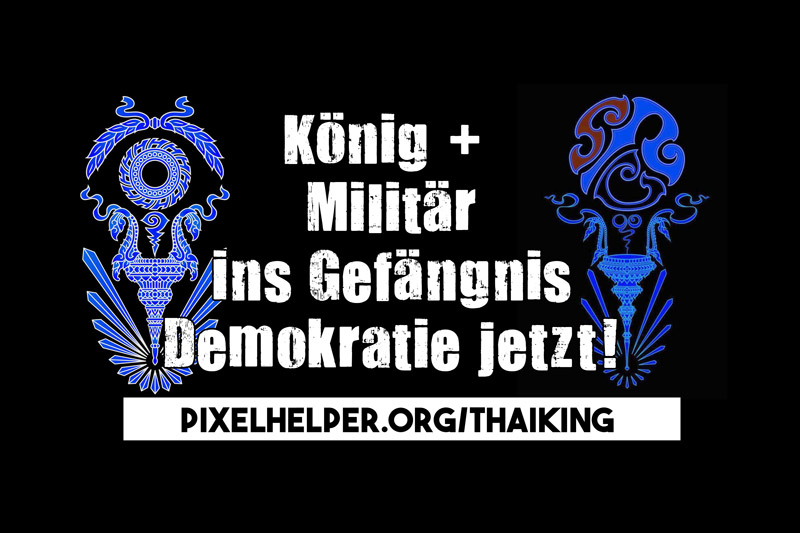 Therefore, Thai democracy activists support the PixelHELPER Foundation to take measures together.

We want the world to learn about Vajiralongkorn's corruption and cruelty.

We want him to stop torturing Thai people.

We want Germany to kick him out because he violated several laws.

We want him to be tried in Thailand for his crimes.

And we won't end our campaign until he is sent home to face justice.

If you support us, please send us a message and donate to PixelHELPER on our website: https://pixelhelper.org/en/hilfe/

Together we can end Vajiralongkorn's reign of fear and bring real democracy to Thailand.